Friday, June 20, 2014 11:24 PM EDT
On Friday, June 20, The National Academy of Television Arts & Sciences presented "The 41st Annual Daytime Creative Arts Emmy Awards," which honors the behind the scenes creative minds that bring daytime programs to television screens each and every day.David Michaels opened the show and talked about the how the creatives this year had record attendance. June Lockhart helped open the show with a musical montage of daytime programming set to music by Pharrell Williams' Oscar nominated "Happy." A clip of Lockhart from her time on "General Hospital" was also shown. The clip was from the early 90s when...
Thursday, April 24, 2014 12:26 PM EDT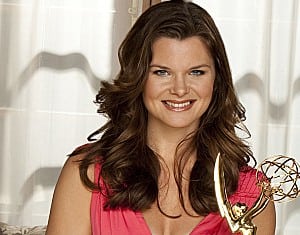 It's been a long time coming, but the date for the 41st Annual Daytime Emmy Awards has officially been set: A spokesperson for the National Academy of Television Arts & Sciences confirms that the ceremony will be taking place on Sunday, June 22 at the Beverly Hilton in Los Angeles.
Sunday, January 5, 2014 5:39 PM EDT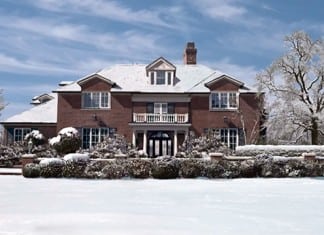 Fans love it when their show goes on location, but whatever happened to exterior shots - images of outdoor locations inserted before a scene takes place between characters - which were heavily utilized on "Passions," the now defunct NBC and DirecTV daytime soap opera?
Wednesday, May 18, 2011 7:35 AM EDT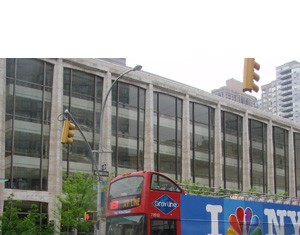 Long before ABC's Upfront presentation got underway at around 3:45 PM on Tuesday, May 17, when invited guests began scuttling into the Avery Fisher Hall, the National Broadcasting Company (NBC) looked to take attention off of the American Broadcasting Company (ABC) by promoting its new fall programming with a rotation of more than a dozen Grayline and CitySearch NYC buses that were filled with wide open spaces or a lack of passengers in this case. While the seats may have been empty, no one could miss the colorful brand making its presence known while its competitor seeks a piece of the $9.2 billion pie during a crucial television season that lies ahead for the Disney/ABC Television Group. Insert the NBC peacock now featured on billboards in newly stylized glossy graphics.