News
on Thursday, May 1, 2014 @ 2:13 PM
In case you were wondering how the networks and the shows stacked up when nominees for the 41st Annual Daytime Emmy Awards were announced this morning, Soap Opera Network has you covered! As previously reported, CBS leads the pack with 61 nominations overall with "The Young and the Restless" in particular leading all shows with 26 nominations. But, how do the other networks and shows stack up?
News
on Monday, April 28, 2014 @ 11:06 PM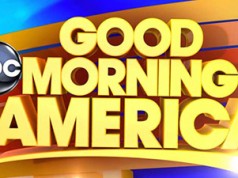 On Thursday, May 1, selected categories for the 41st Annual Daytime Emmy Awards will be announced live during the 8:30 to 9:00 AM ET portion of ABC's "Good Morning America," it was announced today by the National Academy of Television Arts & Sciences on Twitter.