Monday, December 15, 2014 1:59 AM EDT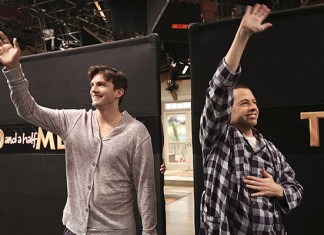 On Thursday, February 19, "Two and a Half Men," one of television's longest running and most successful comedies, will conclude its 12th and final season with a special one-hour series finale, CBS recently announced. In addition to "Men," CBS also announced that "The Odd Couple" remake, starring Matthew Perry as endearing slob Oscar Madison and Thomas Lennon as uptight neat freak Felix Unger, will precede the "Men" finale when the series premieres following a brand new episode of "The Big Bang Theory" on the same night. Repeats of "The Big Bang Theory" will replace "Men" beginning Thursday, February 26. It will lead into "Mom," which moves to 9:30 PM, ET/PT.Starring Ashton Kutcher and Jon Cryer, "Men" received a creative bump in its 11th season with the addition of former "General Hospital" star Amber Tamblyn (ex-Emily Quartermaine) as Jenny Harper, the long-lost illegitimate daughter of Charlie (Charlie Sheen), who showed up at Walden's (Kutcher)...
Wednesday, May 14, 2014 1:16 PM EDT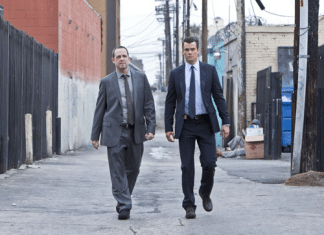 As it gets ready to finish the traditional television season (September-May) as America's most-watched network in viewers for the 11th time in 12 years, CBS has renewed 21 shows and has picked up an additional 8 for next season. Five of the new shows will air in the fall with the remaining three headed for midseason.The new series joining the network in the fall includes "Madam Secretary," starring Téa Leoni as the newly appointed U.S. Secretary of State; "NCIS: New Orleans," a spinoff of "NCIS," starring Scott Bakula; "Scorpion," a high-octane drama starring Elyes Gabel, Robert Patrick and Katharine McPhee, inspired by the true story of an eccentric genius and his team of brilliant misfits working to protect the U.S. from high-tech threats; the psychological thriller "Stalker," starring Maggie Q and Golden Globe Award winner Dylan McDermott as detectives who investigate stalking incidents; and the ensemble comedy The McCarthys," starring Laurie...