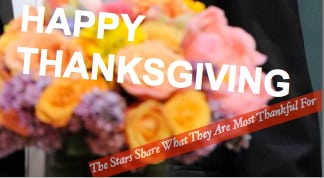 Thanksgiving is fast approaching, meaning many people throughout the country are reflecting on what they're most thankful for. And guess what? Several of your favorite "The Bold and the Beautiful" and "The Young and the Restless" stars have been doing the same, and they've shared the details with Soap Opera Network! Read on for the scoop and then join in on the fun by leaving a comment below telling us what you're most thankful for this holiday season!
"The Young and the Restless'" Mishael Morgan has only been onscreen as Genoa City's Hilary Curtis for a day, and fans are already a bit worried that she might have her sights set on Daniel Goddard's Cane. But is it true?! Soap Opera Network caught up with the Trinidad native, who spilled on her alter ego's thoughts about Cane — and much more!
"The Young and the Restless'" Cane Ashby (Daniel Goddard) and Lily Winters (Christel Khalil) have been through so many ups and downs in their relationship, it's a wonder nobody in Genoa City has built a rollercoaster in the couple's honor. With so many twists and turns, it would be one hell of a ride. And Cane's alter ego, Goddard, recently revealed to Soap Opera Network that their tumultuous connection is about to get a lot wilder!
Genoa City is apparently a very popular place to be, as "The Young and the Restless" is adding yet another character to the canvas. This time, the sudser has tapped actress Mishael Morgan to play the new character of Hillary Curtis.