Beginning with today's episode of CBS' "The Young and the Restless," the citizens of Genoa City will honor the life of Katherine Chancellor, whose portrayer, Jeanne Cooper, passed earlier this year after a short illness. According to the network, loved ones of Katherine's will begin receiving postcards asking them to gather at the Chancellor Estate, where they'll learn that Katherine died while exploring the world with her husband, Murphy (Michael Fairman).
"The Bold and the Beautiful" was nominated for a GLAAD Media Award this year for its first same sex romance storyline "My Two Moms" featuring the characters of Karen and Danielle Spencer (Joanna Johnson and Crystal Chappell) and their welcoming daughter Caroline (Linsey Godfrey). Veteran "B&B" script writers (and LGBT community members) Tracey Ann Kelly and Patrick Mulcahey, along with Head Writer/Executive Producer Bradley P. Bell chatted with On-Air On-Soaps' Michael Fairman in an exclusive interview for FrontiersLA.com, where they opened up about the show finally tackling an LGBT-inspired story.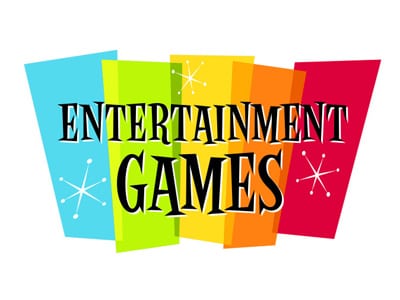 via Press Release
Entertainment Games, Inc. Teams Up With Daytime Drama Industry Expert
Michael Fairman to Create Social Game Soaps for the Heyday Platform

LANGHORNE, Pa. , Sept. 27, 2011 (GLOBE NEWSWIRE) — Casual game developer and publisher Entertainment Games, Inc. (Pink Sheets:EGAM) announced today that Michael Fairman, a leading expert and personality in the field of daytime drama, will join its social game development team. This move is the latest of many key talent acquisitions that support the company's ambitious new social game portfolio. Fairman will provide creative writing, direction and oversight for the soap opera genre of the upcoming social game series. This will be the first soap opera social game of its kind and is being developed on Entertainment Games' proprietary Heyday platform.

Michael Fairman brings to Entertainment Games over twenty years experience as an innovator in the soap opera genre. He was a pioneer in online new media as creator and executive producer of SoapCity.com for Sony Pictures Digital Entertainment, which was the first online portal to cover the soaps. Fairman has been a writer/producer for network and cable outlet programming with a focus on daytime drama including E! Entertainment Television, SOAPnet, ABC Daytime, and for several Daytime Emmy® Award telecasts. Most recently, Fairman launched his own website brand Michael Fairman On-Air On-Soaps (www.michaelfairmansoaps.com) which brings daytime fans closer to their stars and their stories daily with breaking news, video and print interviews, podcasts, and special features.

"Michael Fairman brings a critical level of passion, expertise, and creative direction to our new addition in our social game portfolio," said F.J. Lennon, CCO of Entertainment Games. "We will be combining our game design and development expertise with Michael's unique story development and scriptwriting abilities to deliver a ground-breaking social gaming experience that both the gaming and soap opera industries will take note of. Along with Michael, we believe our proprietary Heyday platform enables a game design and story telling capacity both unique and ideal for traditional soap opera drama. We are all very excited about the prospects of this exclusive relationship," added Lennon

Commenting on his new role at Entertainment Games, Michael Fairman commented, "I am excited to be joining the Entertainment Games creative team. I've been given the opportunity to create some very original 'soapy' content for an innovative new game that will be very fun and engaging for the most dedicated or casual soap fan. While I can't reveal too much just yet, like any good soap opera, I will leave it as a cliffhanger. Stay tuned!"

About Entertainment Games, Inc. (formerly eGames, Inc.):

Entertainment Games, Inc., headquartered in Langhorne , Pennsylvania , with offices in Woburn , Massachusetts and Montrose , California , develops and publishes casual games for leading social networks, the PC, Nintendo DS and Wii, iPhone, and the Internet. Additional information regarding Entertainment Games, Inc. can be found at http://www.egames.com.