Melissa Reeves

ALL THINGS RELATED
Thursday, October 9, 2014 5:03 PM EDT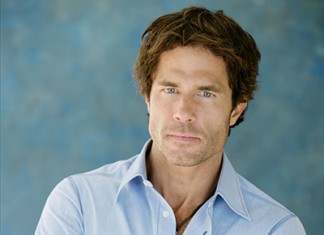 Daniel Jonas' journey on "Days of our Lives" has taken portrayer
Shawn Christian
on a plethora of adventures, many of which have included top talent from the drama series. But of all the storylines the devilishly handsome doc has played out, fans seem to have gravitated toward the cat-and-mouse game Daniel and Kristen (
Eileen Davidson
) have been involved in over the past couple of months the most. And
Soap Opera Network
has good news for fans: The delicious drama is far from being over, and Christian has shared some of the juicy details of the story below!
Thursday, September 4, 2014 2:43 PM EDT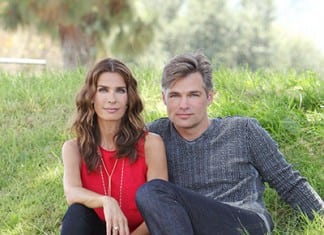 The chemistry between "Days of our Lives'" Hope and Aiden started out as a slow burn, but its since built into an inferno of flames searing through television sets across America. Never one to miss a hot story, Soap Opera Network sat down with portrayers Kristian Alfonso and Daniel Cosgrove, who opened up about the storyline and their real-life professional connection in their first joint interview ever! Read on to get the scoop — which they reveal in between plenty of jokes and laughter!
Friday, June 6, 2014 2:30 PM EDT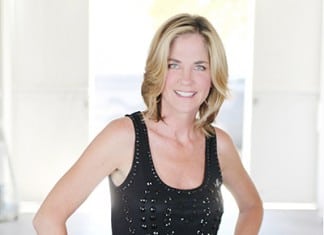 If you feel like your memory has gone bad after hearing earlier this year that former "One Life to Live" star Kassie DePaiva (ex-Blair Cramer) had joined the cast of NBC's "Days of our Lives," you're not alone. The actress, who began filming at the soap in early February, will begin airing on Wednesday, June 18 in the contract role of Eve Donovan (previously portrayed by Charlotte Ross), when the character comes face-to-face with Dr. Daniel Jonas (Shawn Christian).
Tuesday, March 18, 2014 3:16 PM EDT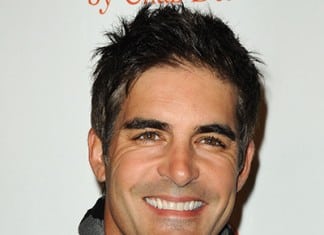 The Great White North is currently experiencing quite a "dramatic" invasion: Several stars from NBC's "Days of our Lives" have crashed into Canada for an exciting promotional tour!
Sunday, December 15, 2013 12:54 AM EDT
In its newest issue, Soap Opera Digest shed some light on Mark Collier's new role on NBC's "Days of our Lives." The actor, who debuts on the Wednesday, December 18 episode, is portraying Liam, who Adrienne Kiriakis (Judi Evans) sets up on a date with Jennifer Horton (Melissa Reeves). "I knew his first name was Liam, but not much more than that. He went to high school in Salem," shares the actor who began filming in August. Ironically, with Collier now on board, the "DAYS" cast now includes the first two actors who portrayed "As The World Turns'" Mike Kasnoff (Collier played the character from 2002-2007; Shawn Christian [Daniel Jonas] originated the role in 1994).
Tuesday, November 19, 2013 4:44 PM EDT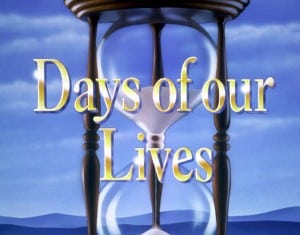 This week on "Days of our Lives," the heat between Daniel (Shawn Christian) and Nicole (Arianne Zucker) builds to an exciting kiss between the pair! But will the scintillating smooch be a game changer? Soap Opera Network caught up with both actors to find out!
Thursday, November 14, 2013 12:38 PM EDT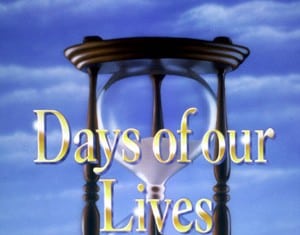 When the news broke that Charles Shaughnessy and Patsy Pease were headed back to "Days of our Lives" as Shane and Kimberly, daytime fans went wild. The two halves of the show's former supercouple haven't been in Salem at the same time since Alice's funeral over three years ago, so their brief return — placed right in the midst of November Sweeps — has been viewed as an early holiday present by many. But as both actors tell Soap Opera Network, their quick drop into Salem won't exactly be merry and bright, considering a suicide attempt by their onscreen daughter, Theresa (Jen Lilley), is what brings them back to town! Read on for the full storyline scoop as well as Pease and Shaughnessy's thoughts about returning to the soap that helped make them household names!
Friday, October 25, 2013 4:23 PM EDT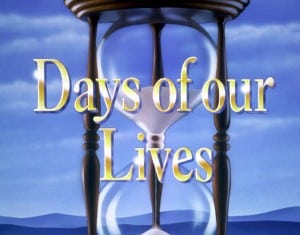 Deep down in the basement of NBC's The Burbank Studios in Los Angeles, beneath the busy and hectic world of "Days of our Lives'" Salem, lies a cozy dressing room that offers a warm and comfortable respite from cameras, producers, directors, publicists, wardrobe and all of the other distractions of a daytime television set. The lighting is low, candles flicker, and there's a plush, body hugging beanbag that just begs any visitor to sit back, sink in and possibly take one of the best naps of all time. We at Soap Opera Network could have fallen into the beckoning trap, but the dressing room's owner, Shawn Christian (Daniel Jonas), was way too excited to discuss his current storyline and his new television project, "Addicts Anonymous," to allow any snoozing to happen. And as soon as the passionate actor launched into conversation, there was no desire for napping on our part, either! Read on for the exciting details Christian shared. But be warned: You'll be on the edge of your seats (or, if you're lucky, your beanbags).
Monday, July 1, 2013 8:45 AM EDT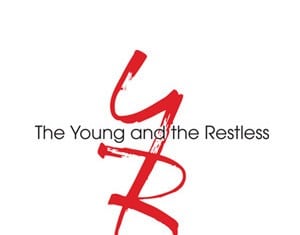 Hot on the heels of the Supreme Court's decision to rule that married same-sex couples are entitled to Federal benefits and that same-sex marriages are now legal in California, "The Young and the Restless'" Greg Rikaart (Kevin Fisher) sent out a tweet and photo to fans that officially confirms he's gay.
Monday, June 24, 2013 9:02 AM EDT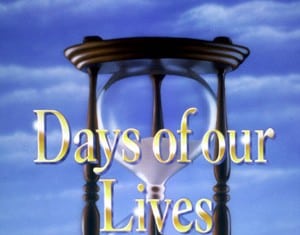 As noted in our recent interview with Greg Meng, co-executive producer, "Days of our Lives," the NBC Daytime soap opera is releasing "Days of our Lives Better Living: Cast Secrets for a Healthier, Balanced Life," a new book that delves into five better living topics - nutrition, exercise, style, inspiration and balance.
Tuesday, May 7, 2013 3:45 PM EDT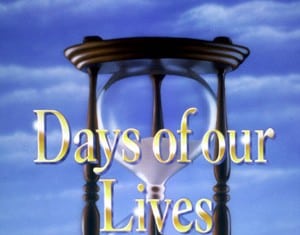 "Days of our Lives'" Arianne Zucker may have received a nomination for Outstanding Supporting Actress in this year's Daytime Entertainment Emmy Awards race, but she's not taking all of the credit. "I'm so proud of all of us," she says of her nomination as well as the show's 17 other Emmy nods. "We're an ensemble cast and crew. There's no "I" in this team. I had Shawn Christian [Daniel Jonas] and Missy [Reeves, Jennifer Horton], almost everybody in my scenes, so I didn't do it alone. So that's what's pretty cool. Everybody helped lift me up."
Thursday, May 2, 2013 2:17 AM EDT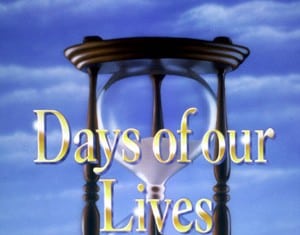 Daytime newcomer Casey Moss has joined the cast of NBC's "Days of our Lives," per a tweet by Salem newbie Jen Lilley. In her tweet, the actress said, "Oh snap! My hott co-star joined Twitter! Be sure to follow @1CaseyMoss and watch his first episode of #Days Friday!" The tweet was accompanied by an image of the two in the "DAYS" hair and makeup room hugging. Moss thanked Lilley with a tweet back that said, "Thanks Jen! I appreciate it!"
Thursday, March 14, 2013 7:08 PM EDT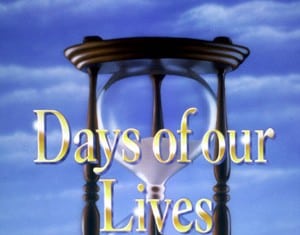 "Days Of Our Lives'" Meredith Scott Lynn (Anne Milbauer) has had an impressive 25-year acting career, appearing in popular shows like "Weeds," "American Horror Story," and "Desperate Housewives," as well as in the film "Legally Blonde." But Anne is perhaps one of the most fun characters she's ever played, simply because, as the actress puts it: "She's such an extreme bitch!"