Marc Cherry

ALL THINGS RELATED
Monday, February 25, 2013 1:59 PM EDT
On today's edition of "The View," Susan Lucci revealed that the return of her alter ego, Erica Kane, to the online relaunch of "All My Children" is currently not in the cards. Fans of the popular soap opera and the legendary character should not despair though. The petite diva enthusiastically added, "I want with all my heart to return." Lucci further elaborated to the women of "The View" that all the parties involved are "working so hard to make that [return] happen."
Thursday, September 1, 2011 2:32 PM EDT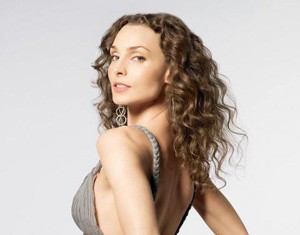 Moments before the announcement that production company Prospect Part had licensed "All My Children" and "One Life to Live" from ABC and saved it from imminent cancellation, it was announced that Debbi Morgan (Angie) had already signed on to "The Young and the Restless." She will debut on the popular CBS soap this fall. Not too long after that, Jacob Young (JR) announced that he was unable to ignore the call back to "The Bold and the Beautiful." He returns as Rick Forrester on Monday, September 26. At this moment, Prospect Park is still trying to work out a deal with the American Federation of Television and Radio Artists (AFTRA) that will allow them to begin negotiating with actors for a hopeful January 2012 relaunch of both ABC soaps. This leaves the actors of "AMC" with free time and a contract with ABC that dissolved earlier this week. In the September 13, 2011 issues of Soap Opera Digest and Soap Opera Weekly, it is revealed that Alicia Minshew and Chrishell Stause have also both been contacted to join another soap.