The National Academy of Television Arts & Sciences (NATAS) announced yesterday that it's going to be easier than ever for 41st Annual Daytime Emmy race entrants to submit material and for voters to get their voices heard, as the entire process has shifted to an online space! In addition, entries for this year's awards ceremony are now being accepted, and submission are open in all 81 Daytime categories.
"With six Daytime Dramas ["The Bold and the Beautiful," The Young and the Restless," "General Hospital," "Days of our Lives," "All My Children," and "One Life to Live"] in contention this year, we are thrilled to open the gates for what we expect to be a record year in all Daytime Emmy Award genres," said Malachy Wienges, Chairman, NATAS, in an official press release.  "In addition to adding three new Spanish-language categories, we are implementing a brand new entry/judging system that will allow entrants quick and easy submissions and judges the ability to evaluate nominees at work, at home and just about everywhere else!"
After months of anticipation, the 40th Annual Daytime Entertainment Emmy Awards now have a home. HLN (formerly Headline News) has announced that it plans to broadcast the anniversary celebration live from The Beverly Hilton Hotel in Los Angeles, CA on Sunday, June 16 from 8:00 – 10:00 PM, ET/PT. This marks the second consecutive year in which HLN has broadcast Daytime TV's biggest event.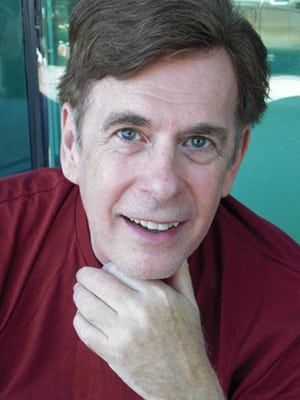 "I think it is a very good possibility! In fact, I think there is a good probability!" said newly appointed Senior Executive Director of "The 40th Annual Daytime Emmy Awards," David Michaels, in an interview with Michael Fairman, when asked about the possibility of the awards ceremony possibly being telecast on television next year. "Malachy Wienges [Chairman, National Association of Television Arts & Sceinces] is working very hard on that as we speak.  That is one of the things that is key … to always keep the Daytime Emmys on the air.  It is what a lot of people look forward to all yearlong, which is that telecast.  I never want to see it go off the air!"
In related news, per a report by Variety back in June, Wienges and NATAS are currently in discussion on ways to combine key elements of the Daytime Emmys, Sports Emmys and News & Documentary Emmys into a new, televised awards event that would "draw upon the added star power that the news and sports events provide." The site states a new awards program wouldn't come about for another three or four years. "Those shows are powerhoused with a lot of talent," said Wienges on the talent appearing at the Sports and News & Documentary telecasts.
As for the possibility of getting the Daytime Emmy broadcast on the air, Wienges said, "We are wide open. We have two networks that are interested, alphabet networks, and we have three production companies interested, and Turner's interested. … I've already engaged an attorney in Hollywood who's done probably dozens of these for different venues."
Considering it is an anniversary year for the Emmys, it would be a crying shame if no broadcast network, particularly ABC or CBS, decided to air the program. Let's just hope that the next couple of months brings about hope for a brighter future for the telecast.
Despite only four soaps remaining on the air, ABC's canceled "One Life to Live" is still eligible in all categories relating to Drama Series (Directing, Writing, Series, Hair, Makeup, etc.) due to it airing enough episodes in 2012 based on NATAS eligibility requirements.