(SoapOperaNetwork.com) — From the staff and management of Soap Opera Network, we hope that everyone has a safe and New Year's Day. May you be blessed in 2012.  Have a wonderful New Year!
(SoapOperaNetwork.com) — From the staff and management of Soap Opera Network, we hope that everyone has a safe and Merry Christmas. May you spend the holiday with friends and loved ones and may you remember the true reason for the season!  Merry Christmas!
(SoapOperaNetwork.com) — "One Life to Live" gets 'canceled' for the second time in seven months as Prospect Park breaks the hearts of the show's loyal fanbase.
What a roller coaster ride of emotions for "OLTL" fans in the past month. First the show tapes its final episode for its television run on Friday, November 18 in preparation for its move online with Prospect Park, only to be told five days later via a press release that the upstart production company was scrapping plans to transition "One Life" and its sister soap "All My Children" to the Internet due to a lack of funding.
This was an especially hard pill for many "One Life to Live" viewers to swallow, given that the news came only four months after it was announced that Prospect Park had licensed the rights to "OLTL" and "AMC" from ABC after the network unceremoniously axed the soaps in April after 43 and 41 years on the air, respectively.
Further adding salt to the wounds of ticked off fans was that the announcement to dump "One Life to Live" came only weeks after it was revealed that the company had decided to focus solely on the soap while keeping "All My Children" on the back burner for the foreseeable future. Add to this the fact that Prospect Park had reached agreements in the past few months with 13 "OLTL" cast members, along with the show's head writer and executive producer to continue the show after it left ABC.
Talk about a feeling of déjà vu. My first reaction to the news about Prospect Park dumping "OLTL" was "not again." Only recently had I begun to work my way out of the five stages of grief over the loss of my favorite soap opera, which I have grown up watching since I was a little kid. I had nearly come to terms with the cancelation and was coping with the fact that although the soap wouldn't continue that my "Life" (no pun intended) would go on. Then came the news that Prospect Park was swooping in to save the day. After being skeptical at first, I slowly became lulled into a false sense of security, excited about "OLTL" getting another chance. I was thrilled at the possibility of still being able to see characters like Viki and Blair, who have become like a part of my family over the years. I was intrigued that the thought of actually setting down in front of my computer on a regular basis to watch "OLTL" and other shows. And most of all I was optimistic that the show would thrive online and continue to enjoy its current level of success (so to speak).
Then the rugged was pulled out from me…again. Going through the emotions again, I still hold out a small glimmer of hope that another miracle will take place, saving my favorite soap once more. However, this time around I am also becoming more rational in my understanding that "One Life to Live," like all other things in life, must eventually come to an end. Nothing lasts forever, no matter how much we hope they will. Just like losing a beloved family member, pet, or possession, we have to learn when and how to let go of something that we have loved and cherished for so very long. And, while it may be painful, time will eventually heal those wounds.
"One Life to Live" may be "only a television show" but to myself and millions of other fans out there, it has and always will hold a special place in our hearts. The characters are like family, and Llanview is like our second hometown. Throughout the years, we have laughed, cried, hurt, and mourned alongside the residents of the fictional Philadelphia suburb. We rallied around Viki when she had breast cancer, encouraged the Cramer girls as they tried to stay sane in a family with a history of mental illness, sympathized with Shane when he was being bullied, and learned about intolerance as Llanview was torn apart over homosexuality. We cried when Megan died, became depressed when Asa passed on, and smiled when each baby was born. We became Llanview and Llanview became us. So, while to many it may be only a TV show, to us it is part of the family. That's why the 2:00 pm ET hour (1:00 pm for me) will never be the same.
And, like family, "OLTL" fans need to come together to celebrate the show's long history, and allow it to bow out gracefully and not needlessly suffer through frivolous lawsuits, ineffective boycotts, threats of violence, and harassing letters, phone calls, and e-mails to ABC, Prospect Park, and others. Let's show everyone what soap fans are really like and give "One Life to Live" a proper sendoff like Viki and the rest of Llanview deserve. That is the least we can do for four decades of memories. Sure we're angry, but those types of things will get you nowhere. And at the end of the day, it will all be for naught as "OLTL" will still be canceled.
Let's make these last seven weeks that "One Life to Live" is on the air the highest rated the show has seen in years and show ABC that they were wrong in canceling it and Prospect Park wrong in thinking that there aren't people out there willing to help fund its continuation online. That is the least we can do for "One Life" for all that it has given us. I know that's what I'm going to do anyway. And I hope you will do the same.
As with the show itself, my "One Life to Live" reporting duties here at Soap Opera Network will also soon be coming to an end, which includes this column. Barring any last minute changes, look for the final edition of "My View of Llanview" on January 30, just over two weeks after "OLTL" airs its final ABC episode. Thank you to all my faithful readers over the years, who have endured all my incessant ramblings and opinions. It has been one hell of a ride to say the least.
Moving on, no one guessed (either correctly or incorrectly) the answers to the trivia questions from the previous column. So I'm going to give you a second chance. Here are the questions again: 1. What role on "OLTL" did Cameron Mathison (ex-Ryan, "AMC") once audition for? Before taking over the character of Cristian Vega, what small role did David Fumero play? 3. What did Jerry verDorn wear to his audition for the role of Clint Buchanan that disappeared before his first episode aired?  I'll have the answers in the December 15 edition of My View of Llanview.
Now, before I wrap up this column, I'm going to look into my crystal ball and give you a quick sneak peek at a few things coming up a few weeks down the road. One man is forced to make a tough choice. Someone sees things from a whole new prospective. More than one secret is revealed. And one Llanview family spends Christmas with someone unexpected.
Well that's concludes yet another column. Hope everyone had a wonderful Thanksgiving! Stay safe and warm.
Take care, and until next time remember, we only have "One Life to Live"…
(SoapOperaNetwork.com) — From the staff and management of Soap Opera Network, we hope that everyone has a safe and happy Thanksgiving holiday. May you spend the day with family and friends, count your blessings, remember what you are thankful for, and try not to eat too much turkey. Happy Thanksgiving!
(SoapOperaNetwork.com) — There has been much discussed about "All My Children" 2.0 following a report by Soaps in Depth in which the magazine reported on its website that "All My Children," as conceived by the minds behind the scenes at Prospect Park, has been placed on hold. This of course is after months of rumors and speculation stating that the company had planned to launch the show just days following its September 23 ABC finale and again in January 2012 following the network finale of sister soap "One Life to Live," which in addition to "AMC" was licensed to Prospect Park for its Online Network (TOLN) in a deal brokered with the Disney/ABC Television Group back in July of this year. But is this really news to the fans or were we all just hoping something else was going on behind the scenes that would suddenly pace the show on the same trek as "OLTL?"
When the deal with Prospect Park was announced many speculated that one of the reasons "One Life to Live" was allowed to continue on post ABC was due in large part to its association with "All My Children," both in cancellation and its creator Agnes Nixon. After weeks of silence following the big press release touting the renewed life for both series, which were canceled by ABC in April, "One Life to Live" signed deals with four actors in early September to continue on while "All My Children" only signed two. By the end of September "One Life" would not only sign five additional stars, but would also sign an executive producer and a head writer. Frank Valentini, who will continue as the soaps EP once production wraps at the end of this coming week, will also take on duties as VP, Serial Dramas, Prospect Park. In this new role Valentini will be responsible for all aspects of "One Life to Live" and "All My Children," along with any other serialized dramatic programming Prospect Park puts into production. His duties will include signing off on the hiring of actors, writers, producers, etc along with setting the budgetary tone for each serialized program under Prospect Park.
By the end of October, "One Life to Live" had signed a total of 13 actors in addition to their EP and HW, while "All My Children" signed Darnell Williams (ex-Jesse Hubbard) to round out the current "AMC" 2.0 cast that includes Cameron Mathison (ex-Ryan Lavery) and Lindsay Hartley (ex-Cara Castillo). Williams' signing was confirmed to Soap Opera Network by a Prospect Park representative, although other publications have yet to confirm the news through proper channels and used a tweet by Hartley as the basis for their initial reporting.  "All My Children" remains without a head writer or executive producer. Last week, Soap Opera Network reported via several sources that ABC had agreed to allow Prospect Park continued usage of "One Life's" current studio space, which just so happened to be "AMC's" studio prior to the soaps move to LA in 2010. "All My Children" was said to continue filming at its Andrita studio in LA under Prospect Park, but after nearly three months since production ceased for the ABC run it's anyone's guess as to what has since happened to the sets, wardrobe, props, etc.
With the signing of no more than three actors, no executive producer, and no head writer, there was absolutely no way "All My Children" could continue online or in any other form as planned. Meanwhile, Prospect Park continues to state that their new Online Network (TOLN) is launching in January 2012, and the company has signed a licensing deal with Universal Music Group in which contemporary music would be available in episodes of both soaps and available for purchase online after the end of each episode. Although there are reports that the company is in need of $65 million on hand to get their efforts off the ground and an additional $80 million per year to fund both series each year, the funding necessary doesn't seem to be stalling preparations for an online version of "One Life to Live" nor does the fact that there is no deal between the required unions such as the American Federation of Television and Radio Artists (AFTRA), the Writers Guild of America (WGA), the Directors Guild of America (DGA) or the Producers Guild of America (PGA), among others.
The issues currently plaguing "AMC" rests on the former cast and crew and their ability to now find jobs anywhere in Hollywood now that they are all living their lives comfortably in the Bear state and free from the clutches of ABC. Michael E. Knight (ex-Tad Martin) received an offer from Prospect Park, but turned it down because he wanted a break. Alicia Minshew (ex-Kendall Hart) and Rebecca Budig (Greenlee Smythe) were sure to be in demand by the company, but alas both wish to only return if they were able to remain on recurring status. Series star and soap opera legend, Susan Lucci (ex-Erica Kane), turned down the company's offer for the same salary she received while working on the ABC version of the soap. Jacob Young (ex-JR Chandler), who returned on screen at "The Bold and the Beautiful" just before "AMC" aired its final episode in September, admitted that he only signed a short-term deal with "B&B" and wants Prospect Park to be more forthcoming with information. "Let's see what these Prospect Park guys can bring to the table," he said on Tuesday, October 25 at New York's Town Hall for the first of several "A Tribute to Pine Valley" sessions with fans. Once Prospect Park gets its ducks in a row, including signing deals with the necessary unions and apparently finding the funding necessary, "All My Children" 2.0 is now said to be geared for a March 2012 launch, while "OLTL" remains on track to launch in January 2012.
(SoapOperaNetwork.com) — Although a "Days of our Lives" representative was unavailable for comment to Soap Opera Network, Soap Opera Digest is reporting what The Huffington Post originally reported, which is Lisa Rinna is returning to the NBC soap in the role of Billie Reed. The actress originated the role in 1992, nearly twenty years ago.
The Huffington Post
"'Days Of Our Lives' has a great new team behind it, and they are determined to make sure the show not only survives but thrives," an insider tells me. "Part of the strategy is bringing out the big guns, which includes bringing back Lisa Rinna and Billie Reed."

"Lisa is doing a James Franco," the source says, referencing Franco's recent guest role on "General Hospital." "There is something full circle about bringing her back to the role that made her famous and now harnessing her celebrity to secure the future of the show."

[more]
Per the Post, Rinna's supposed scripts are being kept under wraps and anyone involved in her storyline are being told to keep quiet after learning they'll be working with her. The site states she'll begin shooting her episodes in December, which would place her first airdate as early as March per the current filming schedule the soap is under.
Rinna previously returned to "DAYS" in 2002 during the soaps failed attempt to recapture the novelty of her character. Although at no fault to the actress herself, the soap wrote her character as a cop at the Salem Police Department, which incensed fans – particularly fans of Bo (Peter Reckell) and Hope (Kristian Alfonso) Brady.
(SoapOperaNetwork.com) — Yesterday afternoon, Soap Opera Digest reported that "General Hospital" has named breakdown writer Shelly Altman as its Co-Head Writer working alongside Head Writer Garin Wolf. Per the magazine's website Altman's new role is effective immediately.
In July, Soap Opera Network first reported on Altman's move to "General Hospital" after 11 years at ABC's "One Life to Live." At the time Altman was joined by Tracey Thomson on the breakdown team replacing Meg Bennett and David Goldschmid, who were both fired following the termination of Bennett's husband Robert Guza, Jr., who Wolf replaced back in May.
Before joining "One Life to Live" in 1999 as an Associate Head Writer, Altman worked at NBC's "Another World" from 1995-1999 in the same position. She received five Daytime Emmy Award nominations in the category of Outstanding Writing Team. Her last four nominations being at "OLTL" (2002, 2006, 2008 and 2009) and her first at "AW" (1996). Altman won the award in 2008 while at "OLTL" under the writing team headed up by Ron Carlivati and Dena Higley.
In July 2010, Altman wrote a blog for The Writers Guild of America East which can be viewed here.
As Soap Opera Network went to press, a "GH" representative was unavailable for comment.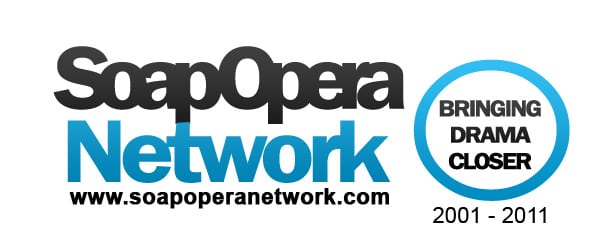 (SoapOperaNetwork.com) — October 8, 2011 marks the tenth anniversary of Soap Opera Network, an online magazine celebrating the world of soaps past, present and future.
Soap Opera Network began as an online message board on the then popular ezBoard (now called Yuki) platform by two individuals that wanted to start a more industry based discussion forum for fans of the soap opera genre with the idea that not only could one discuss the comings, the goings or the general news of the day, but have the opportunity to learn more about the names, the faces and the minds of the people that help make daily dramatic serials happen year in and year out. At launch, soap operas "All My Children, "As The World Turns," "The Bold and the Beautiful," "Days of our Lives," "General Hospital," "Guiding Light," "One Life to Live," "Passions," "Port Charles," and "The Young and the Restless" were on the schedules of television networks ABC, CBS and NBC.
In November 2002, Soap Opera Network left ezBoard and became its own .com service.
Thanks to elaborate databases such as a ratings archive (how soaps rated over the years), episode count archive (who appeared in episodes of a soap opera each and every month and year), its end credit archive (who wrote, directed or produced each episode), including a listing of episode writers and directors along with profile pieces on more than 80% of the writers, producers and directors, Soap Opera Network has cornered the market on information surrounding the inner workings of the soap opera format.
Over the course of its ten years, Soap Opera Network has interviewed a number of daytime's biggest stars and behind the scenes personnel including Susan Lucci, Erika Slezak, Melody Thomas Scott, Maurice Benard, Steve Burton, Sarah Brown, Hillary B. Smith, Robert S. Woods, Ilene Kristen, Ken Corday, Cameron Mathison, Cady McClain, Eden Riegel, Judith Light, Bradley P. Bell, Brian Frons, Maria Arena Bell, Sherri Shepherd, Daniel Goddard, Greg Meng, Marlene McPherson, Darrell Ray Thomas, Nancy Curlee, Melissa Archer, Kristen Alderson, Julie Pinson, Ron Carlivati, Frank Valentini, Linda Dano and many more.
Current Soap Opera Network staff is as follows:
Xavier Toups, Co-Founder
Errol Lewis, Editor in Chief; General Hospital Editor; Days of our Lives Editor
Angela Rosa, Managing Editor; All My Children Editor
Scotty Gore, Managing Editor; One Life to Live Editor
Venus Stone-Cutter, The Young and the Restless Editor
Gehrig Burnett Jr., The Bold and the Beautiful Editor
Nadia Bjorlin introduces Soap Opera Network viewers to the world of "Dirty Soap," the new E! Entertainment Television reality show where viewers get a glimpse at the real lives of soap stars. "Dirty Soap" airs Sundays at 10:00 PM ET on E!
Soap Opera Network was launched on October 8, 2001, nearly one month to the day after the September 11, 2001 attacks in the United States. The staff of Soap Opera Network have compiled their personal stories and reflections 10 years after that horrific day.
Xavier Toups
Co-Founder
It was my first year at University and I was in class that Tuesday morning.  By the time my class ended, the planes had already hit the two towers, but I still had no idea what had happened.  It was now after noon and I was making my way to a local television station where I was volunteering. On the bus ride there, I remember someone saying, "All of Silicon Valley is down too."  I thought there was some big power outage or something.  As I entered the waiting room at the station, I looked up at the TV monitors and that's when I saw all the devastation, a city covered in ash.  I asked a guy, another volunteer, what in the world happened and that's when he told me, "Two airplanes, commercial airplanes…jumbo jets, crashed into the World Trade Center."  I stood there in disbelief.  I could not process what was happening, what I was seeing……until I the saw footage of the two towers coming down.  Chills everywhere.
When I got home a couple hours later, I immediately turned on my computer and checked the soap opera message board where I was a moderator, because another moderator, Alyssa Davis (who later co-founded Soap Opera Network with me), lived in New York City.  For the rest of day, I was glued to the TV.  When I did turn the TV off to go to bed, I still wanted to listen to people's reactions, so I turned on my radio.  As I was laying in bed listening to the radio, they had an update that there was now footage of one of the planes hitting one of the towers.  I jumped off my bed and ran to the TV – I had to see this!  Chills everywhere once again.
Errol Lewis
Editor in Chief
It was a dark and gloomy looking early evening on Monday, September 10, 2001, which is where my story begins. I had recently begun my junior year of high school just days before at a transfer high school that catered to night and day students. The day population was mostly for foreign born individuals whereas the night was for native English speakers or transfer students from other high schools in New York City or out of state. I attended the night school.
I was sitting in my math class on the fourth floor, which hadn't started yet, when I found myself looking out the window. The first thing I noticed was it was still wet outside as a result of the light rain throughout the day. The second thing I noticed was the tall twin towers staring at me, like they were calling to me. I couldn't take my eyes off of them. Looking up in the sky with the clouds covering the top half of them both while still leaving a shadowy view of what you couldn't see clearly if you looked close enough, the two tallest buildings in New York City just stood there.
It was nearly 11:00 PM when my night at school came to an end. Normally, I would walk to the Union Square station and take the 4 or 5 train to Brooklyn Bridge-City Hall in order to transfer to the Brooklyn bound J train to head home, but that particular night I decided to walk with some of my fellow classmates through Alphabet city, which is what everyone calls Avenue's A-D in the East Village area. After the last Manhattenite got home safely, I headed on my own towards the Delancy/Essex Street station to catch my aforementioned J train. Before I walked down the stairs to catch my train, something caught my eye. I looked up before walking down and staring at me once more were the two towers. By this time it was 12 midnight – it was September 11, 2001. Once again those two buildings called to me and I watched them for just a few minutes. But in that short time it felt like hours. If I only knew then that what I felt in those moments just standing there that it would be the last moments I'd ever see the two buildings standing strong or I had known what would in fact happen nearly 9 hours later, maybe I could have done something, said something. I tore my eyes away, went down the stairs, got on my train and arrived home safely. I went to bed and had no dreams. Nothing.
I was awoken by mother who informed me that a plane had hit one of the towers. Instantly, she concluded it was terrorist act. I couldn't believe it. Just a few minutes later a second plane hit. If I had doubted her when she said it, I sure didn't when the next plane tore through the next tower. Tears had already fallen when I saw the first building burning, but they just dropped and dropped when the next building caught fire. That's when I realized our world would never be same and any normality we had was thrown out with the broken glass and the instant loss millions bared witness to as it happened.
Scotty Gore
Editor, One Life to Live
I had the day off from work and was sleeping in that morning when I received a call from my mom just before 8 am (Central Time) telling that a plane had hit the World Trade Center and that I should turn on the TV to see what was happening. At first, I thought that I was either dreaming or that it was just an accident of some sort, but then I turned on the television and after seeing the second plane hit, I knew it had to be something more. I was glued to the TV for the rest of the day in shock and horror, not knowing what was coming next. Even though I live in Kentucky, I was concerned because I live only about 40 miles from Fort Knox, and just a couple of hours away from a rather large Air Force base at Fort Campbell, KY. It was just horrifying. No American will ever forget where they were and what they were doing that day. I know I won't.
Angela Rosa
Editor, All My Children/General Hospital
On 9/11/2001, I was walking to an early college class in Queens. The path I walked and the place I live in Queens is just minutes away from mid-town Manhattan, great view of the Empire State Building, and a very good view of the World Trade Towers if you turned your head a little to the left. I saw that the top of one of the buildings looked completely charred black. I had no idea why, I thought maybe there was a fire and my initial thought was that's going to take a long time to fix. So, I went to class and noticed there was a bit of a frenzy in the building. The professor hadn't shown up as well. Somebody mentioned a plane flying into one of the Towers. I put on my AM/FM radio and heard it was a passenger plane and we all discussed the possibility of that being as accident. Then I heard that a second passenger plane flew into the second tower and related it to everybody. We were shocked and all discussed that it really could not be an accident at this point and all decided to go home. As I was walking home, I stared at the buildings in shock. There was a growing nervous silence in the air. Public transportation and the bridges had shut down immediately and it added to the silence from the shock and fear on all our faces. On my way home, I heard the Pentagon had been hit and a forth plane was missing and I thought some country was ending civilization as we knew it in the United States. I was scared. Then the buildings fell and it was shocking and heart-breaking. Later in the day, I did a grocery stop for myself and my mother incase this was the end. All you could hear now was fighter jets patrolling and it was a little nerve-wrecking at first because it was a speeding aircraft. It eventually became comforting. A day or two later a smell started and lasted for a few days, and this was all the way in Queens. It smelled like burning metal mixed with something else. That was just heart-breaking and I cried more than a few times. It was hard watching people searching for their loved ones desperately. I had never seen the City I lived in all my life so sad, shocked and silent as it was in those first two weeks.