Madeline Stowe

ALL THINGS RELATED
Wednesday, August 27, 2014 1:06 AM EDT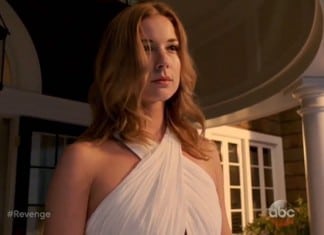 Things are about to get downright juicy on "Revenge" when the new season premieres Sunday, September 28 on ABC. In a newly released promo, Victoria Grayson (Madeline Stowe) narrates a dramatic version of Emily Thorne's (Emily VanCamp) revenge plot against her and her family, but in season four it looks like it's Victoria's turn for some revenge. Watch out, Emily!
Sunday, July 14, 2013 8:00 PM EDT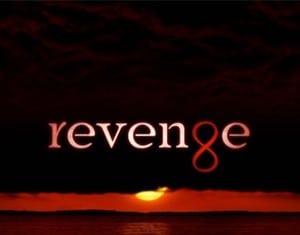 Fans of ABC's "Revenge" might recall that the primetime soap ended on several cliffhangers, one of which was Victoria Grayson (Madeline Stowe) coming face to face with her forgotten son, Patrick. While we didn't get to see his face, there's a perfectly good reason why. The soap only just cast the actor to take on the role! On Friday, July 12, it was announced that Justin Hartley ("Passions," "Arrow", "Emily Owens M.D.," "Smallville") would portray the character that could be the saving grace Victoria needs in light of some family controversies and murders, or he could be the devil ready to get his own revenge on mommy dearest.