Ludacris

ALL THINGS RELATED
Friday, August 22, 2014 6:57 PM EDT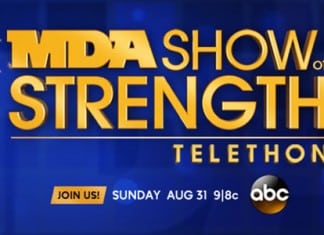 via Press ReleaseNow in its 49th year, ABC will air the annual "MDA Show of Strength Telethon," which benefits the Muscular Dystrophy Association, on Sunday, August 31. Celebrity presenters taking part include Alyssa Milano, Brad Paisley, Charles Esten, Chris Powell, Jann Carl, Jordin Sparks, Josh Groban, Kesha, Kevin Frazier, Laila Ali, Ludacris, Nancy O'Dell, Pete Wentz, ABC's Dr. Richard Besser, Susan Lucci, Terry Fator, Tom Bergeron and Victor Ortiz."MDA's telethon gives us a chance to celebrate the compassionate support of our celebrity friends, sponsors and individuals in communities across the country who give generously to help save and improve lives of those fighting muscle disease," said MDA President and CEO Steven M. Derks. "With clinical trials of potential new therapies underway, this is a time of hope and progress for the children and adults we serve. We urge families and friends to gather together on Aug. 31 to watch,...
Sunday, December 1, 2013 3:03 PM EDT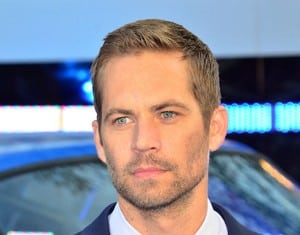 Following the tragic news of Paul Walker's sudden passing yesterday, cast members from "The Fast and the Furious" film franchise shared messages on social media websites in loving memory of the actor who was the only cast member to have appeared in five of the last six films and will also appear in the upcoming seventh installment, "Fast 7," which is scheduled for release on July 11, 2014. Universal Pictures, which produces and distributes the films worldwide, released the following statement: "All of us at Universal are heartbroken. Paul was truly one of the most beloved and respected members of our studio family for 14 years, and this loss is devastating to us, to everyone involved with the Fast and Furious films, and to countless fans. We send our deepest and most sincere condolences to Paul's family."