"One Life to Live's" Kelley Missal (Danielle Manning) may have had to say goodbye to Llanview, but that doesn't mean it's the end of her television days. In fact, you can catch the actress in a new role as early as next month!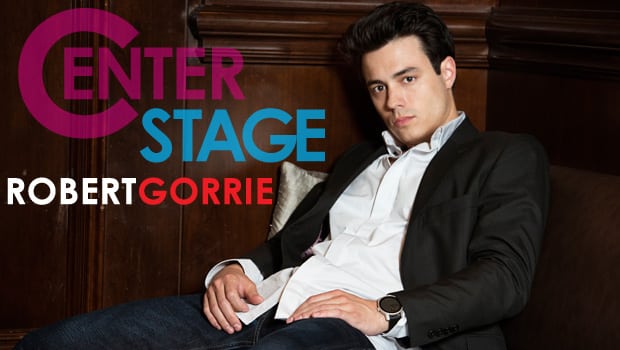 Photo Credit: King PDT/Kimatherapy.com
On Thursday, June 20, Prospect Park announced that they had come to a resolution to the dispute between it and the I.A.T.S.E. (International Alliance of Theatrical and Stage Employees) New York Production Locals 52, 161, 600, 700, 764, 798 and USA829, the union representing stage workers for the soaps, which alleged that Prospect Park had violated the labor agreement with the union. Prior to the resolution, Soap Opera Network spoke with "One Life to Live" star Robert Gorrie (Matthew Buchanan) about the early hiatus as a result of the dispute, his upcoming storyline with Amber Skye Noyes' Michelle, being a leading man on a soap opera and how his show is helping him grow.
When "One Life to Live" went off the air just over a year ago it was my favorite daily drama and it had been for quite some time. So, while the show's ratings were rising, it was quite a shock to learn it had been canceled in 2011. I would be lying if I said I wasn't nervous with the series coming back, but this time without executive producer Frank Valentini and head writer Ron Carlivati.
As evidenced by the first episode of "One Life to Live," life in Llanview has continued long after the soap ended its ABC run in January 2012. No, we don't mean that the soap has jumped ahead five years as sister soap "All My Children" has done in order to progress its storylines, we mean characters didn't just walk upstairs to the attic and kept silent and still while the millions of fans mourned their reported last breaths. Scheduled to re-launch on Monday, April 29 via Hulu, Hulu Plus and iTunes, the soap is about to take things higher with the opening of Blair's new night club, Shelter, as the backdrop to getting things moving once more.
Titled "Brand New Start," The OnLine Network has announced that Snoop Lion, aka Snoop Dogg, has agreed to write, produce and perform on the new theme song for the networks "One Life to Live," which premieres with brand new episodes on Hulu, Hulu Plus and iTunes on Monday, April 29. In a statement TOLN says, "'Brand New Start' speaks to the much anticipated series return and features soulful singer, Iza Lach, newly signed to Snoop's Berhane Sound System label, and Snoop Lion himself."
After releasing the first teasers of "One Life to Live," The OnLine Network has now released the first full video preview of the soap which includes clips showing some pretty daring storylines including Todd (Roger Howarth) carrying daughter Dani (Kelley Missal) out of Blair's (Kassie DePaiva) new club, Shelter, after she went a little overboard with her partying ways. Speaking of which, Dani and Matthew Buchanan (Robert Gorrie) not only had some amazing chemistry during the video released from that photo shoot filmed in February, but the two appear to be getting hot and heavy in the new preview!
If you think you're excited about the return of "One Life to Live," which debuts on iTunes, Hulu and Hulu Plus on Monday, April 29, wait until you hear how excited these goats are! Uhhhh… Nope, that's not a typo, folks. In The OnLine Network's latest teaser for the sudser, goats are front and center.
With the characters of Matthew Buchanan and Destiny Evans already recast with Robert Gorrie and Laura Harrier, it was only a matter of time before their on-screen love child Drew was recast as well. On Wednesday, Gorrie tweeted a picture of he and his reel-life baby momma holding twin infants Elijah and Isaiah Ford, who are taking over the role on "One Life to Live."
The babies take over the role from baby Ezra Giovanni-Scott, who played Drew in "OLTL's" final episodes on ABC.
The Llanview teen scene heats up as Australia's hottest DJs, sisters Mim and Liv Nervo stop by Llanview to spin some records at the fictional town's trendiest new nightclub and hang out with several of "One Life to Live's" younger cast members.
As previously reported, singer/actor Corbin Bleu has joined the cast of TOLN's "One Life to Live" in the contract role of Jeffrey King. The actor released the following statement to his 338,000+ Facebook followers:
"I'm very excited about joining the "One Life to Live' family and beginning a new chapter in the shows long history. I can't wait to meet the entire talented cast & crew and begin filming at 'One Life to Live."