Poor Abigail has been living the single life since the Chad/Cameron debacles on "Days of our Lives," but her portrayer, Kate Mansi, says that won't last for long! In fact, during a recent interview with Soap Opera Network, the gracious actress revealed a few details regarding her alter ego's future love life as well as some insight into what makes Abigail tick. Read on to find out what's in store!
Romance is a hot ticket on soaps; without it, characters rarely see much light of day. But despite that conundrum, Mansi is happy that her alter ego has been functioning on her own as of late. "I like what they're writing right now; she's just getting comfortable with her independence and being single again, which is totally natural," she explains.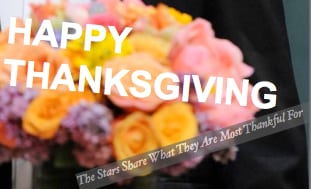 The rest of the country may have been preparing for Thanksgiving by sending out dinner invites, planning menus, buying turkeys, selecting table settings and betting on the day's big game, but Soap Opera Network has been getting ready for the celebratory day in a different way: Reaching out to several of your favorite "Days of our Lives" stars and getting the scoop on what they're most thankful for! Read on for their answers and then join in on the fun by leaving a comment below telling us what you're most grateful for this holiday season!

Today marked the end of a four-year chapter for "Days of our Lives" fan favorite Casey Deidrick (Chad DiMera), who entered Salem as Will's (Chandler Massey's) hated rival back in 2009 and is now exiting the canvas as the much-loved and integral character, son of Stefano (Joseph Mascolo). In honor of the occasion, Soap Opera Network spoke with Deidrick's former onscreen love, Kate Mansi (Abigail), who tearfully recalls taping her final scene with Deidrick and opens up about how she truly feels about the star's exit!
On Thursday, October 17, several LGBT (Lesbian, Gay, Bisexual, Transgender) organizations and individuals celebrated Spirit Day, which asks people to take a stand against bullying and show support for LGBT youth by wearing the color purple. NBC's "Days of our Lives" took a stand and showed its support as cast members donned purple shirts, jackets and even ties.
Those taking part included James Reynolds, Kate Mansi, Casey Moss, Lauren Koslow, Eric Martsolf, Chrishell Stause, Deidre Hall, Meredith Scott Lynn, Galen Gering, Greg Vaughan, Arianne Zucker, Kristian Alfonoso, Camila Banus, Freddie Smith and "DAYS" newcomer, Guy Wilson.
For more on Spirit Day and on how you can take a stand to support LGBT youth, visit glaad.org.
"Days of our Lives" stars Eric Martsolf, Jen Lilley, Kate Mansi, Greg Vaughan, Shawn Christian and Arianne Zucker attended the grand opening celebration of Le Jolie Medi Spa in Studio City, CA on Thursday, July 18.
In a posting last week on its Facebook page, shortly after word that the Supreme Court of the United States had found the Defense of Marriage Act (DOMA) unconstitutional, the NOH8 campaign displayed a photo compilation of "Days of our Lives" cast members posing in support of the charitable organization whose mission is "to promote marriage, gender and human equality through education, advocacy, social media, and visual protest." The photo included actors Blake Berris, Eileen Davidson, Greg Vaughan, Kristian Alfonso, Bill Hayes, Lauren Koslow, Deidre Hall, Suzanne Rogers, Freddie Smith, Joseph Mascolo, Nathan Owens, Kate Mansi and Galen Gering, among others.
It's not every day that you'll see daytime stars going rebel and giving the bird, but that's all about to change. In support of The Friend Movement, a grassroots anti-bullying organization, several sudser stars have posed for provocative photos in which they give the camera — and bullying — the middle finger.
Daytime newcomer Casey Moss has joined the cast of NBC's "Days of our Lives," per a tweet by Salem newbie Jen Lilley. In her tweet, the actress said, "Oh snap! My hott co-star joined Twitter! Be sure to follow @1CaseyMoss and watch his first episode of #Days Friday!" The tweet was accompanied by an image of the two in the "DAYS" hair and makeup room hugging. Moss thanked Lilley with a tweet back that said, "Thanks Jen! I appreciate it!"
The peer votes have been cast, and the National Academy of Television Arts and Sciences has announced the Drama Performer Pre-Nominations for the 40th Annual Daytime Entertainment Emmy Awards! Five categories have been announced, including Lead Actress and Lead Actor, Supporting Actress and Supporting Actor, as well as Younger Actress and Younger Actor. Without further adieu, here are the pre-nominees:
Outstanding Lead Actress In A Drama Series
Sharon Case as Sharon on "The Young and the Restless"
Jeanne Cooper as Katherine on "Y&R"
Susan Flannery as Stephanie on "The Bold and the Beautiful"
Finola Hughes as Anna Devane on "General Hospital"
Peggy McCay as Caroline on "Days of our Lives"
Kelly Monaco as Sam on "GH"
Melody Thomas Scott as Nikki on "Y&R"
Michelle Stafford as Phyllis on "Y&R"
Kelly Sullivan as Kate on "GH"
Heather Tom as Katie on "B&B"
Laura Wright as Carly on "GH"
NBC's "Days of our Lives" is continuing its nationwide fan event tour this February when cast members of the series gather throughout Universal Orlando Restort in Florida, including a meet and greet with fans at the parks Universal CityWalk. Cast members scheduled to attend are John Aniston, Camila Banus, Shawn Christian, Casey Deidrick, Galen Gering, Kate Mansi, Eric Martsolf, Peggy McCay, James Scott and Arianne Zucker. The event will be held on Saturday, February 23.