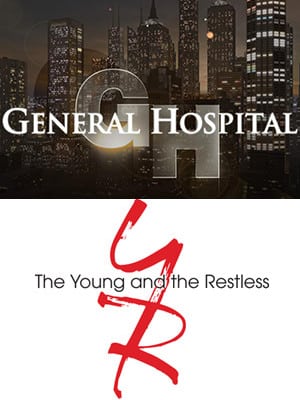 The Writers Guild of America, West (WGAW) and the Writers Guild of America, East (WGAE) announced today nominees for Outstanding Achievement in Television, New Media, News, Radio, Promotional Writing, and Graphic Animation during the 2013 season for its annual Writers Guild Awards. In the category of Daytime Drama, NBC's "Days of our Lives," ABC's "General Hospital" and CBS' "The Young and the Restless" are set to duke it out when the ceremony takes place on Saturday, February 1, 2014 at simultaneous ceremonies in Los Angeles and New York.
(SoapOperaNetwork.com) — "General Hospital" continues to make changes on the writing staff.
Script writer Mary Sue Price, who began writing for "GH" in 1999, is leaving the show.  Joining "GH" is former "All My Children" script writer Kate Hall.  Hall wrote scripts for "AMC" from 2007-2011.   She is the daughter of soap writer Courtney Simon and Peter Simon (ex-Ed Bauer, "Guiding Light").
Script writer Aida Croal, who's been with "One Life To Live" since 2006, has left the show.  She joins the writing staff of "Sanctuary" which airs on Syfy.
For discussion on these topics and more, join us in the Writers/Directors thread at the SON Community.