Friday, June 7, 2013 5:17 PM EDT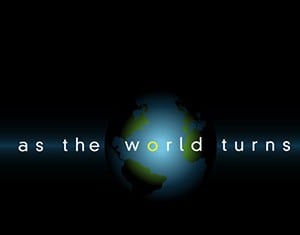 Daytime fans might remember Billy Magnussen as "As the World Turns'" Casey Hughes, a role he played from 2008-2010. But the Broadway world has taken notice of the young actor for his work in front of live audiences, and his recent stint as the empty-headed yet handsome boy-toy Spike in "Vanya and Sonia and Masha and Spike" has even earned him a Tony nomination! But will the former soap stud be able to nab the role? You'll have to tune in to find out!
Friday, August 12, 2011 12:02 AM EDT
This weekend (August 12-14, 2011) at the movies we find teenagers singing show tunes they weren't old enough to remember when they were originally sung in "Glee: The 3D Concert Movie" and teens trying to cheat death in "Final Destination 5."