Joe Earley

ALL THINGS RELATED
Monday, May 12, 2014 8:45 AM EDT
Before meeting with reporters later this morning and advertisers this evening, FOX announced its Fall 2014 primetime schedule that includes a portfolio of new content for the 2014-2015 television season, which join FOX veterans "American Idol," "Animation Domination High-Def," "Bob's Burger," "Boom!," "Bones," "Brooklyn Nine-Nine," "Family Guy," "The Following," "Glee," "Hell's Kitchen," "Hotel Hell," "Masterchef," "Master Junior," "The Mindy Project," "New Girl," "The Simpsons," "Sleepy Hollow" and "So You Think You Can Dance." Each series returns with new seasons airing at various points through 2014-2015.
Tuesday, April 1, 2014 1:49 PM EDT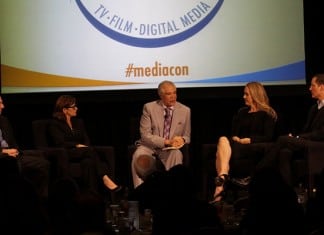 It's not often that you'll see the big four networks - ABC, CBS, NBC, and Fox - working together, but this past Thursday, representatives from each network put the competition aside for a good cause.