Jill Flint

ALL THINGS RELATED
Monday, December 15, 2014 2:36 AM EDT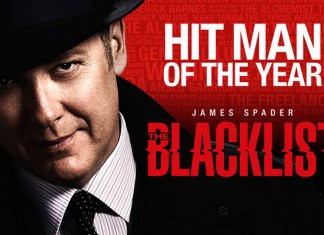 NBC recently announced premiere dates for its upcoming midseason dramas "Allegiance, "A.D.," "The Slap" and "Odyssey," while also slotting the second season of summer hit "Night Shift" and comedies "One Big Happy" and "Undateable," which also aired in the summer and is returning for a second season. "The Blacklist," starring James Spader, will move from Mondays to Thursdays, where it will anchor an all-drama block on the network for the first time in decades. The lineup will compete against ABC's all-drama lineup consisting of "Grey's Anatomy," "Scandal" and "How to Get Away with Murder," which have all helped the network win the Thursday crown in the key Adults 18-49 sales demo so far this season.After returning to NBC immediately following the Super Bowl on Sunday, February 1, "The Blacklist" will move to Thursdays at 9:00 PM, ET/PT beginning February 5 with brand new episodes. The series will be preceded by eight-episode...
Thursday, November 22, 2012 8:59 PM EDT
Former "All My Children" star T.C. Warner (ex-Kelsey Jefferson) has joined the cast of the NBC pilot "After Hours," which centers on a group of Army doctors who work the night shift in the emergency room at San Antonio Medical Center. The series is described as a cross between "ER" and "Mash," with storylines loosely based on true incidents that have occurred at a real-life hospital in San Antonio, Texas. Warner will portray Amy Budden, a nurse at the hospital.