Topic: Jennifer Bassey
Tuesday, April 23, 2013 @ 1:03 AM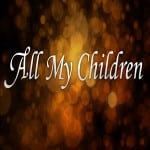 Thursday, April 25 marks the beginning of Jennifer Bassey's (ex-Marian Colby, "All My Children") multi-episode arc on ABC's "Grey's Anatomy." Word of Bassey's appearance on the popular primetime series first came to light on Sunday, March 17, when the actress tweeted, "Got a two episode role on Grey's Anatomy. Wonderful part and i'm very excited. Start mon. the 18th. what a great show. xx
" She later revealed on Wednesday, March 27 that her appearance on the show had been bumped to three episodes. "Hey just got a 3rd episode on Grey's Anatomy. Yipeeee!!! What a great group of people. Kevin McKidd is directing and acting. Hes fab.
"
Thursday, August 4, 2011 @ 10:55 PM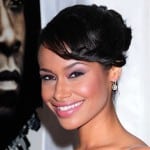 Esta TerBlanche and Shannon Kane will both return to "All My Children" later this summer. Kane, a rising film star, will reprise the role of Jesse Hubbard's (Darnell Williams) daughter, Det. Natalia Fowler, beginning on Friday, August 26. 38-year old South African beauty, TerBlanche reprises the role of the love of Ryan Lavery's (Cameron Mathison) life Princess Gillian Andrassy beginning on a date yet to be announced by the ABC soap.
Sunday, July 17, 2011 @ 2:55 AM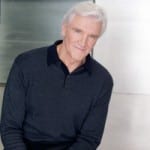 On Friday, ABC Daytime finally announced the return to the canvas that "All My Children" viewers were most anticipating since the news of the 41-year old daytime drama's cancellation on ABC back in April. David Canary is returning to the 41-year old daytime drama as the one and only Adam Chandler. His return will coincide with the returns of long-time veterans Julia Barr, Ray MacDonnell and Lee Meriwether. The foursome will return to the Los Angeles studio to tape their scenes next month and are slated to air in approximately a handful of episodes this September