Jen Lilley

ALL THINGS RELATED
Tuesday, September 30, 2014 3:26 PM EDT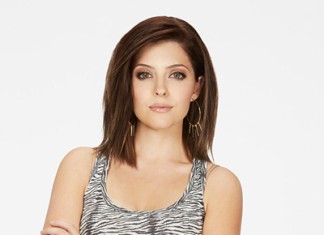 Jen Lilley
is well aware that she hit soap opera gold when she landed the role of "Days of our Lives'" Theresa Donovan. The feisty character has gotten one stellar storyline after the next — and it doesn't look like the runaway train will be stopping any time soon!
Soap Opera Network
caught up with actress, who spilled the deets on Theresa's rivalry with Kristen (
Eileen Davidson
), her love/hate relationship with sister Eve (
Kassie DePaiva
), and how her alter ego just may well be done with her current love life once and for all!
Saturday, September 27, 2014 7:15 PM EDT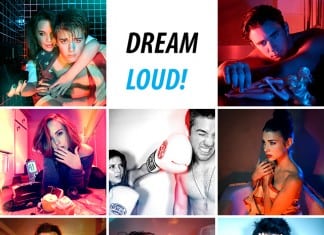 With photography by
Brad Everett Young
, several of daytime's hottest young stars including "General Hospital's"
Kristen Alderson
(Kiki),
Chad Duell
(Michael),
Ryan Carnes
(Lucas),
Marc Anthony Samuel
(Felix) and
Ian Buchanan
(Duke), "Days of our Lives'"
Brendan Coughlin
(T),
Allison Paige
(Bev),
Guy Wilson
(Will),
Jen Lilley
(Theresa),
Billy Flynn
(Chad),
Casey Moss
(JJ) and
Kevin Riggin
(Rory), and "The Young and the Restless'"
Camryn Grimes
(Mariah), along with stars from "Baby Daddy" (
Derek Theleer
), "Teen Wolf" (Stephen Lunsford) and "Power Rangers," have taken part in the
Dream Loud campaign
that hopes to bring music and the arts programs back into schools. "Port Charles" alum
Brian Gaskill
is also featured in the campaign, among countless others.
Monday, September 22, 2014 3:34 PM EDT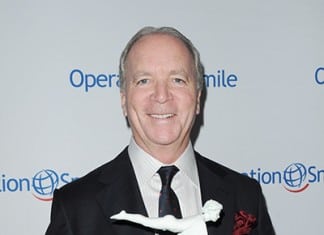 "Days of our Lives" has been on fire lately with a plethora of steamy fall storylines, and something exciting has happened behind the scenes, as well: The show's executive producer,
Ken Corday
, was awarded Operation Smile's John Connor Humanitarian Award!
Sunday, September 21, 2014 4:32 PM EDT
As previously reported
, cast members of NBC's "Days of our Lives" will once again take part in a special "Day of DAYS" fan event scheduled to take place on
Saturday, November 8
at Universal CityWalk in Hollywood. This year the celebration takes place on the actual 49th anniversary of the daytime drama series, making it all the more special for fans looking to see their favorite Salemites in person. As always, the event is free and will begin at 10:00 AM with a "Day of DAYS" welcome party with cast introductions, followed by autograph signings, a cast Q&A session, photo booth fun for fans and much more.  The day will culminate with a preview of an upcoming episode of the drama series immediately following the cast Q&A.
Thursday, September 11, 2014 2:27 PM EDT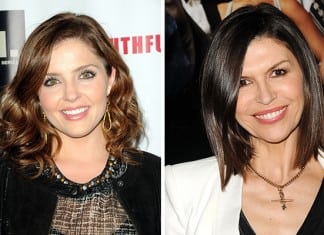 Masquerade balls are a staple on soap operas, but "Days of our Lives'" Jen Lilley (Theresa Donovan) and "General Hospital's" Finola Hughes (Anna Devane) are scheduled to attend a real-life masquerade gala in support of victims of domestic abuse being held this weekend in Los Angeles.
Wednesday, July 2, 2014 2:12 PM EDT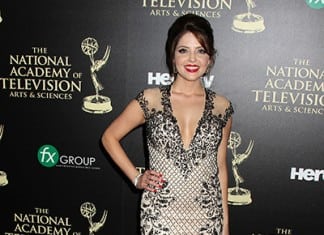 "Days of our Lives'" Jen Lilley (Theresa Donovan) always stuns on the red carpet, but she was especially beautiful at the 41st Annual Daytime Emmy Awards.
Tuesday, February 18, 2014 3:13 PM EDT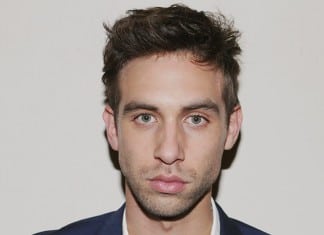 Watching "Days of our Lives'" Sami (Alison Sweeney), Kate (Lauren Koslow) and Gabi (Camila Banus) supposedly wash their hands clean of Nick (Blake Berris) by tossing him in a river was delicious soap opera fun. But with the formerly presumed dead character back in town and acting rather strange, it seems the fun has really just begun! Is the dark haired fellow really Nick? Or could it be a twin brother or an imposter using his face? And if it truly is Nick, just how far will he go to get back at the ladies for trying to off him? Soap Opera Network chatted with the character's portrayer to find out!
Friday, February 7, 2014 7:35 PM EDT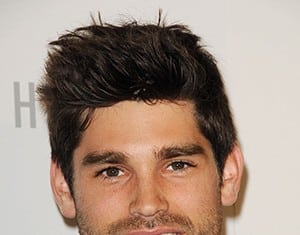 Best known for his singing stints in "Nashville Star" and "If I Can Dream," country music singer and actor Justin Gaston has joined the cast of NBC's "Days of our Lives" in the contract role of Ben, who a casting call from last summer described as "early-to-mid 20s... midwestern or southern (very slight southern accent) country boy. He is utterly charming in his honest sincere approach to life and love. Ben can also sing and/or play the guitar, though it is not necessary." The actor began filming scenes in mid-October and will first air later this month.
Friday, January 3, 2014 2:28 PM EDT
Using beats from Justin Timberlake's "SexyBack" and 50 Cents' "In Da Club," "Days of our Lives" stars Jen Lilley (Theresa) and Meredith Scott Lynn (Anne) released a hilarious rap video earlier today for those needing a recap of all the things happening in Salem USA. The video includes cameo appearances by several cast members (including James Scott and Alison Sweeney), crew and even the shows' publicity team.
Tuesday, November 19, 2013 5:01 PM EDT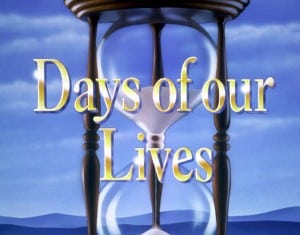 If you've been enjoying the dynamic between "Days of our Lives" Theresa (Jen Lilley), Shane (Charles Shaughnessy) and Kimberly (Patsy Pease), you're not the only one! Shaughnessy and Pease shared their thoughts on the parent/daughter relationship with Soap Opera Network last week, and Lilley is now weighing in on the dramatic storyline!
Thursday, November 14, 2013 12:38 PM EDT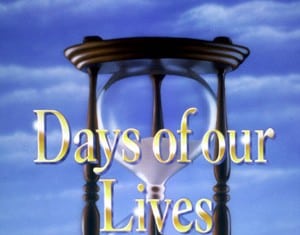 When the news broke that Charles Shaughnessy and Patsy Pease were headed back to "Days of our Lives" as Shane and Kimberly, daytime fans went wild. The two halves of the show's former supercouple haven't been in Salem at the same time since Alice's funeral over three years ago, so their brief return — placed right in the midst of November Sweeps — has been viewed as an early holiday present by many. But as both actors tell Soap Opera Network, their quick drop into Salem won't exactly be merry and bright, considering a suicide attempt by their onscreen daughter, Theresa (Jen Lilley), is what brings them back to town! Read on for the full storyline scoop as well as Pease and Shaughnessy's thoughts about returning to the soap that helped make them household names!
Thursday, October 31, 2013 12:34 PM EDT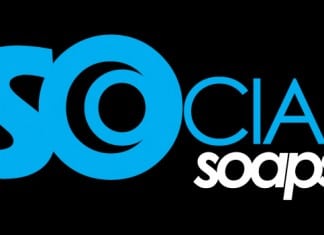 Get ready to scream in fright (or perhaps delight), because Soap Opera Network managed to get our hands on some deliciously devilish Halloween pictures from a few of your favorite "Days of Our Lives" and "The Young and the Restless" stars! From a pretty princess to a sinister slicer, these actors really know how to dress the part! But do you dare read on to find out witch was witch? If so, be warned: It's hair-raising, spirit-satisfying fun!
Wednesday, September 4, 2013 11:24 PM EDT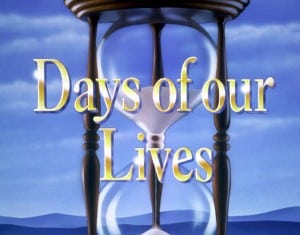 We've been keeping a little secret for over a month now, and we can finally reveal what we've been dying to report: Charles Shaughnessy and Patsy Pease are returning to "Days of our Lives" as Shane Donovan and Kimberly Brady!