James Mitchell

ALL THINGS RELATED
Thursday, January 31, 2013 9:11 PM EDT
With "All My Children" set to begin production on all-new episodes in Stamford, CT next month, Soap Opera Network has learned that the series is looking to add three characters to its canvas. The series is seeking to cast the roles of "Ben," "Charlotte" and "Luke." While the names may sound foreign to long-time fans of "AMC," they may actually be code for characters already seen on the canvas.
Monday, April 25, 2011 3:27 PM EDT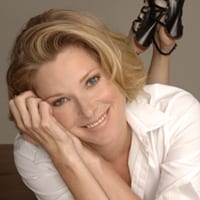 Earlier today, Soap Opera Digest posted breaking news on their website when they reported that actress Cady McClain would be returning to ABC's "All My Children" in the role of Dixie Cooney. Shortly afterward, Soaps in Depth posted their own version of the news. Who to believe? At this point, it doesn't matter as long as Dixie's back! Then again, Cady did return in early 2010 when Dixie, who died via poisoned pancakes (what were the writers thinking?), and her ghost/spirit was used to usher out Palmer Cortlandt, who had "died" on the soap a few months after his real-life portrayer, James Mitchell, passed away.