Jacob Young

ALL THINGS RELATED
Thursday, April 10, 2014 9:00 AM EDT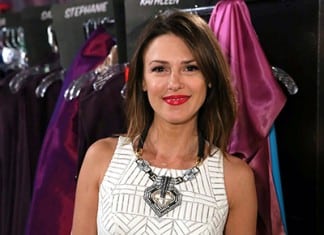 As the saying goes, all good things must come to an end. And so it goes for Elizabeth Hendrickson's time as "The Young and the Restless'" Chloe Mitchell. The actress recently announced that she'll be wrapping up her six-year stint as the character and will be saying goodbye to daytime — at least for the time being. But before she takes off, she sat down with Soap Opera Network to spill the beans on why she decided to walk away from "Y&R," what's in store for her future, and what fans can expect from Chloe's final days on the canvas. Read on to get the full scoop!
Thursday, February 20, 2014 3:27 PM EDT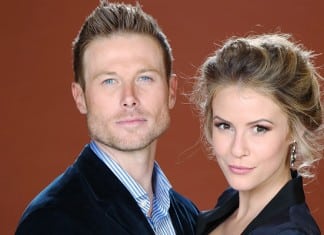 With "The Young and the Restless" gearing up for the unveiling of Chelsea's (Melissa Claire Egan) new fashion line, Chelsea Lawson for Jabot, and the subsequent battleground between the fashionista and Chloe (Elizabeth Hendrickson), as well as Lily (Christel Khalil) and Hilary (Mishael Morgan), it would only make sense for the series to use the storyline as a crossover opportunity with sister soap "The Bold and the Beautiful."
Friday, January 3, 2014 7:37 PM EDT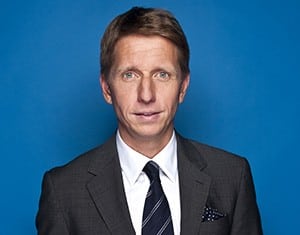 In its newsletter, "The Bold and the Beautiful" executive producer and head writer, Bradley P. Bell, shared the following teasers of what fans can expect for their favorite characters in the next couple of months on the CBS Daytime drama series.
Tuesday, November 26, 2013 2:37 PM EDT
If you thought sitting down with family and friends for Thanksgiving was going to be the highlight of the week, wait until you see what "The Bold and the Beautiful" and "The Young and the Restless" have in store for the holiday! Both shows have exciting episodes planned prior to the big day, as well as classic episodes set to air on Thursday, November 28 and Friday, November 29. So if turkey, stuffing and all of the fixings don't have you falling out of your chair, these two sudsers will certainly get the job done!
Friday, July 26, 2013 9:04 PM EDT
"What happens when two attractive young people – an unemployed business analyst and a budding comic-book artist – unknowingly rent the same apartment, the only one that each can afford? They reluctantly decide to move in together, and that's when the sparks fly as opposite worlds collide, in 'Room 8,' the new online series debuting Thursday, August 8 on Room8TheSeries.com," is the opening statement from a press release promoting the evolution of a show within a show turning into an actual show.
Friday, July 5, 2013 5:48 PM EDT
CBS Daytime has released a steamy new promo highlighting "The Bold and the Beautiful's" Adam Gregory, Jacob Young, Scott Clifton, Lawrence Saint-Victor, Zack Conroy and Texas Battle. Noticeably absent was Darin Brooks, but we can attribute that to the promo having been shot in March.
Wednesday, June 19, 2013 7:59 AM EDT
On the Tuesday, June 18 episode of CBS' "The Bold and the Beautiful," Rick Forrester and Maya Avant (portrayed by actors Jacob Young and Karla Mosley) made love with the appropriately titled song "We Got Love" playing in the background.
Saturday, April 27, 2013 9:36 PM EDT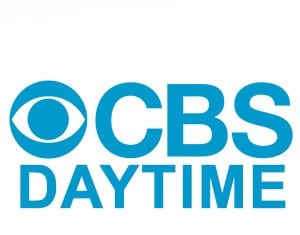 When "All My Children" and "One Life to Live" debut with brand new episodes on Monday, April 29 on Hulu, Hulu Plus and iTunes, they will have the full support of CBS Daytime. Angelica McDaniel, Senior Vice President, CBS Daytime, wishes Rich Frank and Jeff Kwatinetz, whose Prospect Park licensed the two soaps from ABC in 2011, nothing but the best. She relays via Soap Opera Network, "Congratulations and best of luck on the success. Your success is our success and vice versa. And it's just a thrilling new experience and I look forward to seeing where the journey takes you."
Saturday, April 27, 2013 6:51 PM EDT
"Due to unforeseen circumstances the Jacksonville, Nashville and Cleveland shows have been cancelled. Refunds are available at the point of purchase," is the message posted on the official website of A Tribute to Pine Valley, which has held events around the country honoring the 41 year life and history of ABC's "All My Children."
Thursday, April 18, 2013 1:01 PM EDT
Just a few weeks ago, news broke that Jacob Young (Rick Forrester, "The Bold and the Beautiful," ex-JR Chandler, "All My Children") is expecting a second child with his wife, Christen Young, and Soap Opera Network caught up with the actor for a few more details on the newest addition to his clan!
Wednesday, March 27, 2013 3:45 PM EDT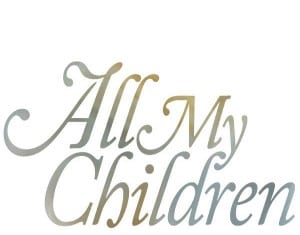 If you haven't yet had a chance to meet some of your favorite "All My Children" stars via the very popular A Tribute to Pine Valley tour, then you're in luck: Three more dates and locations have been added to the successful tour!
Monday, March 18, 2013 11:28 AM EDT
According to a report by TV Guide's Michael Logan, former "Guiding Light" and "All My Children" star Ricky Paull Goldin is joining the cast of CBS' "The Bold and the Beautiful" in the recurring role of Jesse, who is the "badass" daddy of Maya's (Karla Mosley) child. Per a "B&B" rep, Jesse "will arrive on the scene, see Maya with Rick [Jacob Young] and immediately get jealous." Goldin is expected to begin filming scenes this week with a first airdate set for Monday, May 15.
Friday, March 15, 2013 3:57 PM EDT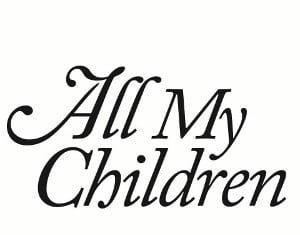 When "All My Children" stars originally signed on to the A Tribute to Pine Valley tour, they viewed it as their last opportunity to say heartfelt, personal goodbyes to their most loyal fans. But now, with the show set to debut on TOLN on Monday, April 29, they're looking at the tour dates as chances to party! And guess what? Two more celebratory Tribute dates have been added!