Friday, April 26, 2013 4:54 PM EDT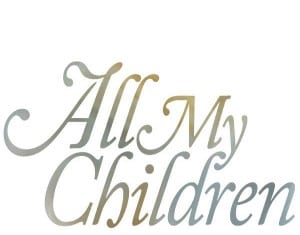 A character proclaims, "Pine Valley lost a part of its soul that night, but today the sun shines bright." That day in particular is Monday, April 29, when "All My Children" premieres with all new episodes via Hulu, Hulu Plus and iTunes with Pine Valley's citizens having picked things up five years after that traumatic night Adam Chandler (David Canary) and Brooke English (Julia Barr) celebrated their engagement and a shot went off. Fans will quickly be able to jump right back into the soap where "cute, sexy, action and adventure, romance and sex" may be a simple way to summarize the storytelling on any given daytime soap, but on "AMC" things are just all the better.
Friday, August 19, 2011 6:17 PM EDT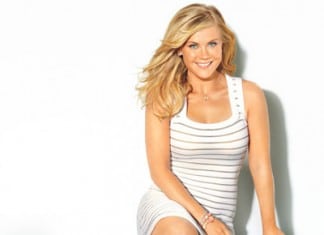 (SoapOperaNetwork.com) -- I am pretty sure if you are on the internet it pretty much guarantees that you have either Facebook'ed or Tweeted. If you are anything like me then you have probably already done both! Well, if you are like Alison Sweeney, then you are ahead of the rest of us. Sweeney, who portrays Samantha 'Sami' Brady on "Days of Our Lives" and also hosts "The Biggest Loser," has jumped on board with a brand new social network media website called "Tout."Tout is a new video social media platform whose mobile app enables iPhone and iPad users to shoot 15-second real-time video messages (or "touts"), which they can simply and instantly share on Twitter, Facebook, via email and/or SMS in one click. The users' Touts are also automatically posted on Tout.com.Sweeney, whose profile is now the second most viewed right behind Shaquille O'Neal, is touting on daily and...