(SoapOperaNetwork.com) — Art imitates life as "One Life to Live" does what it does best by poking fun at itself for an upcoming storyline. Beginning next month, the show's once popular soap-within-a-soap, "Fraternity Row," gets canceled due to sagging ratings, leading one loyal Llanview fan to take drastic action to save her soap. The plot mirrors "OLTL's" own predicament, having been dumped by ABC earlier this year.
The story kicks off on Tuesday, December 6, when Roxy Balsom (Ilene Kristen) learns her favorite daytime drama has been given its marching orders, and decides to do whatever she can to help keep it on the air. According to the November 22 print edition of Soap Opera Weekly, that includes circulating a petition among  the residents of Llanview, including a few surprising individuals, to drum up fan support for the sudser. The magazine even gets a shout out on the air courtesy of fellow soap fan Nigel (Peter Bartlett).
The actress tells SOW that "It's kind of mirroring our situation [at 'OLTL'] and there's all sorts of ironies in that. Basically, one of the things that's been very amazing and really touching is our fan support and that's really kind of what the storyline is, from Roxy's point of view, because she represents the fan base of 'Fraternity Row.'"
According to Kristen, "She [Roxy] goes to Clint [Jerry verDorn] to ask him because he used to produce the show and he's not particularly interested. Then she goes to Bo [Robert S. Woods]. Then she tries to recruit the most famous Llanview person, David Vickers [Tuc Watkins], because he's a big movie star! I think the audience is really going to have a lot of fun with it."
But it doesn't end there. As we previously reported, "One Life" creator Agnes Nixon will make a special appearance on the show the week of January 9 as Agnes Dixon, the woman who created "Fraternity Row," when she is interviewed about the the show's cancellation by Llanview's hard-nosed reporter Blanca Morales (Carolina Bermudez). Long-time "OLTL" fans may remember that "Fraternity Row" was a major part of the show in the late 80′s and early 90′s.
So will Roxy be successful in her quest to save "Fraternity Row" and, if so, will the soap's fate mirror that of "One Life to Live" who is moving its production online with Prospect Park? Tune in to find out!
(SoapOperaNetwork.com) — Tuc Watkins returns to "One Life to Live" once again as David Vickers Buchanan, becoming the latest in a series of former cast members returning to the show before it leaves ABC Daytime.
Despite the fact that his character left town locked arm in arm with Dorian Lord (Robin Strasser) back in August, David has already found his way back to Llanview. According to Watkins' "One Life" co-star Sean Ringgold (Shaun), the actor is back on set taping scenes this week. However, like most of David's stints in Llanview, expect this most recent one to likely only last a few episodes.
Ringgold also noted another "return" to the canvas in the coming weeks. Radio personality Carolina Bermudez has also resumed filming for her recurring role of Llaview's WVL-TV investigative reporter Blanca Morales. The news was also confirmed by Julia Davis, "OLTL's" make-up artist, who tweeted that she "Had an Awesome day on set with Z100′s Carolina Bermudez. She's rocking all @Juliajovone Eyes and lips. Makeup by Me."
"Hey guys just finished up here at the studio . I had some really funny scenes with Carolina Bermudez from z100 she's did a Really great job
also Tuc Walkins , Shenell [Edmonds] , Ilene [Kristen] . I hope and pray everyone is going Hard and finishing up this week with your goals accomplished," Ringgold posted on his Facebook page Wednesday.
A first airdate for either actor has yet to be announced.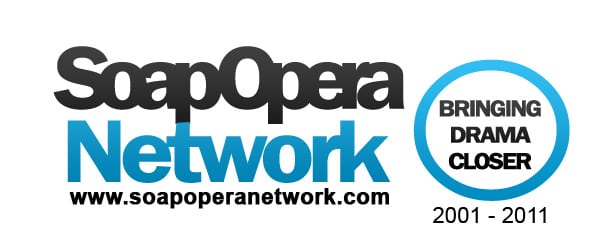 (SoapOperaNetwork.com) — October 8, 2011 marks the tenth anniversary of Soap Opera Network, an online magazine celebrating the world of soaps past, present and future.
Soap Opera Network began as an online message board on the then popular ezBoard (now called Yuki) platform by two individuals that wanted to start a more industry based discussion forum for fans of the soap opera genre with the idea that not only could one discuss the comings, the goings or the general news of the day, but have the opportunity to learn more about the names, the faces and the minds of the people that help make daily dramatic serials happen year in and year out. At launch, soap operas "All My Children, "As The World Turns," "The Bold and the Beautiful," "Days of our Lives," "General Hospital," "Guiding Light," "One Life to Live," "Passions," "Port Charles," and "The Young and the Restless" were on the schedules of television networks ABC, CBS and NBC.
In November 2002, Soap Opera Network left ezBoard and became its own .com service.
Thanks to elaborate databases such as a ratings archive (how soaps rated over the years), episode count archive (who appeared in episodes of a soap opera each and every month and year), its end credit archive (who wrote, directed or produced each episode), including a listing of episode writers and directors along with profile pieces on more than 80% of the writers, producers and directors, Soap Opera Network has cornered the market on information surrounding the inner workings of the soap opera format.
Over the course of its ten years, Soap Opera Network has interviewed a number of daytime's biggest stars and behind the scenes personnel including Susan Lucci, Erika Slezak, Melody Thomas Scott, Maurice Benard, Steve Burton, Sarah Brown, Hillary B. Smith, Robert S. Woods, Ilene Kristen, Ken Corday, Cameron Mathison, Cady McClain, Eden Riegel, Judith Light, Bradley P. Bell, Brian Frons, Maria Arena Bell, Sherri Shepherd, Daniel Goddard, Greg Meng, Marlene McPherson, Darrell Ray Thomas, Nancy Curlee, Melissa Archer, Kristen Alderson, Julie Pinson, Ron Carlivati, Frank Valentini, Linda Dano and many more.
Current Soap Opera Network staff is as follows:
Xavier Toups, Co-Founder
Errol Lewis, Editor in Chief; General Hospital Editor; Days of our Lives Editor
Angela Rosa, Managing Editor; All My Children Editor
Scotty Gore, Managing Editor; One Life to Live Editor
Venus Stone-Cutter, The Young and the Restless Editor
Gehrig Burnett Jr., The Bold and the Beautiful Editor
(SoapOperaNetwork.com) – Ilene Kristen didn't debut as Roxy Balsom on ABC's "One Life to Live" until November 2001, but the actress did learn she had the job on September 10 of that year and began filming on September 27. Ten years later the actress reflects on the days after learning she had gotten the job, and what she is looking forward to when the soap transitions to Prospect Park in the coming months.
"It is ten years this week and it's been a phenomenal ten years," says Kristen in our exclusive interview. "It means a lot to me. I was actually told I had the job September 10 and it was very profound. I didn't really talk to anybody or tell anybody on September 10. I didn't tell them I had the job until September 20 because of everything that happened," referring to the September 11, 2001 terrorist attacks. "Acting at that moment seemed insignificant, but September 27 came around [getting teared up], it felt like such a furor to get out to entertain the troops. It was so sad," she said as she wiped her tears away. "I've been on a mission for the last ten years, which is to truly entertain people. I really feel that it is an important thing. I see it as a healing for people and I particularly feel it was a healing for that period of time."
At the time our interview with Kristen took place, the actress admitted she didn't watch the series finale of "All My Children," but she did tape it. "I taped it because I couldn't bare watching it," says the actress. "I saw some of it. I was actually at the ['One Life to Live'] studio and they had their cliffhanger, which was a little anti-climatic, but it was good," the actress revealed. As for ABC's decision to cancel the soap along with her show, Kristen says "It's a sad thing. It's a very sad thing. I think that ABC is making a huge mistake! I think they are going to live to regret it too, I really do. I think the network is perishing, their daytime is completely perishing. I mean who needs to watch news at 4 o'clock," Kristen questions referring to New York's WABC airing news at 4:00 PM after 25 years of airing "The Oprah Winfrey Show" in the timeslot. Even so, "It's a new time and a new day. We're moving on."
"One Life to Live" is executive produced by Frank Valentini, a man that is credited for positioning the soap to the top of the ratings heap on ABC Daytime since before the announcement of the soaps cancellation by the network in April of this year. "Frank Valentini has such a deep love of the show, he's deeply talented and he's our fearless leader and I think we're in really good hands," said Kristen of Valentini. Upon hearing that Valentini would be joining Prospect Park as it takes over production of "One Life" as not just the soaps executive producer, but also taking on the role as Vice President, Serial Dramas, for the production company, the actress said "Well he should! I don't know how he's going to do everything, but if there is anybody who is really capable of handling things it's him. He's got very good taste and he's got cutting edge ideas. He's a modern person and I think they're really lucky to have him. I just hope he has time for us!"
Unlike Sean Ringgold, who confirmed to Soap Opera Network exclusively that he would be joining Prospect Park when "One Life to Live" joins the web, Kristen has yet to receive an offer from the company. If you would like to see more Roxy on your favorite soap, let Prospect Park know via snail mail to Valentini at:
Frank Valentini
Executive Producer, One Life to Live
ABC Daytime
320 West 66th Street
New York, NY 10023
Or you can also email Prospect Park at [email protected]
(SoapOperaNetwork.com) — For the second time this year, comedienne Chelsea Handler singles out the recently canceled ABC soap saying that "'One Life to Live' is one of the soaps that is headed to an early grave and, unlike many of its characters, it won't be able to come back as its separated at birth evil, retarded twin." And while the joke was an obvious reference to the "Tale of Two Todd's" storyline, it wasn't the only current plot on the soap targeted by Handler on her E! show "Chelsea Lately."
Handler also took a jab at the fan favorite stuffed porcupine Morris, whom she affectionately refers to as that "stuffed little buck-toothed nugget." In a clip from the soap featuring Cutter (Josh Kelly) and Aubrey (Terri Conn) talking about the furry little guy, which he bought at a flea market from Roxy (Ilene Kristen), the comic jokes that due to budget cutbacks [Morris] had to replace the third actor that was supposed to be in the scene. She even manages to take a jab at actor James Franco, who has recurring guest role on "General Hospital," at the end of clip.
In April of this Handler poked fun at "One Life's" "cougar" storyline involving Robin Strasser (ex-Dorian) and Tuc Watkins (ex-David), claiming the show had "gone to far" with the story.
You can watch the Youtube clip of her latest jab at "One Life to Live" below:
Thanks to Soap Opera Network message board member Cheap21 for uploading the clip.
(SoapOperaNetwork.com) — Llanview comings and goings for the month of October.
Thought you'd seen the last of Llanview's craziest physic, but were hoping that you'd be wrong? If so, then you are in luck. Lea DeLaria reprises her role of Madame Delphina on Monday, October 10 when she encounters someone who is feeling a little guilty over something they've done as well as someone that asks her to repeat something in particular that she did for him once in the past.
Wendy Moniz is back as Llanview's new mayor Kathleen Finn on Monday, October 3, and again on  Thursday, October 20 when she shows the Llanview Police Department some tough love.
David A. Gregory (Ford) has listed his October airdates on his Facebook page as being the 5, 6, 18, 19, 25, 27, and 31. That is 7 out of 21 episodes airing during the month.
Christopher L. Graves will play a Paparazzi on Friday, October 21. Also in that episode will be Nic Robuck (James), according to IMDb.
Expect to see a little more of Barbara Rhoades (Irene Manning) as the calendar changes from September to October. But will that be the last fans will be seeing of her, or will Irene's reign of terror continue? Tune in to find out!
Don't look for Kathy Brier (Marcie) or Chris Stack (Michael) to come back to Llanview for a little while longer. Brier tells a fan on Facebook that their return won't happen until "Toward the end of October."
It's Halloween time in Llanview. Sean Ringgold (Shaun) posted this picture on his Facebook page last Friday, along with the comments "Hey Guys I'm in the Studio about to shoot some Halloween scenes . Can anyone guess what I will be ? I'm sure some people will have jokes for this question but what The heck :- )"
If your wondering about when some of your favorite (or not) recurring characters will be getting a little more airtime, no need to fear. Several actors, including Ilene Kristen (Roxy), Kim Zimmer (Echo), Nick Choksi (Vimal), Shenaz Treasury (Rama), Austin Williams (Shane), and Austin Peck (Rick) will all appear on screen at one point or another again in the coming weeks.
Are Farah Fath (Gigi) and John-Paul Lavoisier (Rex) about to leave "OLTL" behind? Fath tweeted on September 21 that "I'll study twitter slang tomorrow, i gotta go to bed now, 'OLTL' at the crack…" And, when asked about how much longer she would be in New York City (where "OLTL" is taped), she responded with "Only for 2 more months."
What fun place to work. Kristen Alderson (Starr) tweeted on Monday that she was "Working with silly folks today!"
And talk about a long day on the set. "OLTL" make-up artist Julia Davis tweeted on September 22 that "They have extended our out time. No cooking tonight. This calls for takeout," and that she was "Finally headed home after 13 hours on set. Thanks a Good Night to Llanview… In need of some zzzzz."
(SoapOperaNetwork.com) — The 25th Annual Broadway Fleamarket sponsored by Broadway Cares/Equity Fights AIDS took place today and several of daytime's biggest stars were on hand as celebrity guests including stars from "One Life to Live" such as Kristen Alderson (Starr Manning), Andrew Trischitta (Jack Manning), Gina Tognoni (ex-Kelly Cramer), Sean Ringgold (Shaun Evans), Ilene Kristen (Roxy Balsom) and even former cast member Judith Light (ex-Karen Wolek). Also in attendance was former "Guiding Light" actor Ron Raines (ex-Alan Spaulding), who is currently appearing in previews for the Broadway production of "Follies." Raines' former "Light" co-star Marj Dusay (ex-Alexandra Spaulding) was scheduled to appear but had to cancel due to illness. Also scheduled was "As The World Turns" actresses Eileen Fulton (ex-Lisa Grimaldi) and Ellen Dolan (Margo Hughes). Soap Opera Network spoke with a few of the stars and learned some interesting tidbits, one of which being that Ringgold received his offer from Prospect Park on Friday and he's since decided to continue with the show when it moves to the web in January along with "All My Children."
"You know what's funny, I was making up my mind cause I got the offer to come over on Friday [September 23] actually and I didn't give them my response, but after speaking with a couple of hierarchies, I just said 'you know what? I'll give it a year!' Why not? So I'm going to come over to Prospect Park." As for what the new version of the soap may look like and what fans can expect, Ringgold emphasizes that "There's going to be more of a free reign to do more things on the internet than you could normally do on network. It could get quite interesting. I'll leave that open for the imagination." As for the chance of new faces popping up and where they'll find their new filming digs, the actor says "I'm sure there are going to be new characters who are going to be brought on and I hope the studio goes to Brooklyn because I live in Queens. Although coming into Manhattan wouldn't be a bad thing – I'll miss Manhattan – but to just be able to wake up out of the bed and drive 10 minutes over to the studio. I'll be in heaven."
What is Ringgold looking forward to most for his character as the soap transitions from ABC to Prospect Park? "As long as Shaun is there for Destiny, and being supportive of his sister with her decision, whichever way we'll see how that turns out to be… just to be there for [my] sister and to make sure she's good and also my mom. They're going to bring my pops back and it'll be great if Greg [Terrell Tilford] popped up as well." Speaking of Destiny, particularly her portrayer Shennell Edmonds, can we expect to hear news of her continuing as well? While Ringgold couldn't confirm it as fact, he does hope it turns out to be the case.
Lastly with "One Life to Live" being canceled in April by ABC only to be picked up in July by Prospect Park, what happens to the planned series finale that was scheduled to air in January? "I'm sure they are changing the story a little bit because we're going to continue on with Prospect Park."
(SoapOperaNetwork.com) — The "One Life to Live" revolving door will stay busy during the month of September as several new and familiar faces make their presence known in Llanview.
As we previously reported, "Guiding Light" alum Wendy Moniz has been tapped to take over as Llanview's new mayor following the resignation of Dorian Lord (Robin Strasser), who left town after being appointed a U.S. Senator. On Friday, September 16, look for the former deputy mayor to start exercising her newfound authority around town.
With visions of Gigi (Farah Fath) still fresh on Rex's (John-Paul Lavoisier) mind, Lea DeLaria again reprises her role as Llanview's favorite physic Madame Delphina beginning Wednesday, September 14, when she tries to help Rex make sense of what he has been seeing. However, Rex isn't the only Balsom Delphina will come into contact with.
Apparently porn doesn't pay the bills. As the calendar turns to September look for X-rated film producer Rick Powers (Austin Peck) to resurface following his attempt to make a name for himself by substituting the film "VickerMan" with his own creation "Hold the Diploma" in late July. Only this time it isn't smut that he's peddling. As Rick branches out career-wise, expect him to get tangled up in another storyline playing out on the canvas.
After going MIA since saving his Aunt Dorian while dressed as a pint-sized Spiderman, the youngest Manning child Sam (Patrick Gibbons, Jr.) returns again this month. But how will the recent developments in his family affect the little guy?
Barbara Rhoades will continue to air as Irene Manning through the month of September.
It appears as if Mandy Evans, who made her debut as "Uncanny Annie," a pole dancer at the Spotted Pony strip club in Kentucky on August 19, may be making another appearance on the show. Evans, who taped her first scenes on July 11, posted the following on her website on August 8: "Recurring Under 5 as Uncanny Annie on One Life To Live."
Paul Rolfes returns as Dr. Jay Gangemi on Wednesday, August 31, along with a few dayplayer nurses, EMTS, and cops. In the same episode, Helmar Augustus Cooper is back as homeless man Louie, who interacts with several Llanview residents. And on the same date, Frankie Faison also airs again as Destiny's grandad Richard Evans.
Rumors continue to swirl that Terrell Tilford will be returning to Llanview as Destiny's (Shenell Edmonds) dad and Shaun (Sean Ringgold) brother Greg Evans this fall. Tilford himself has added to the speculation with this video message to his former "OLTL" fans on his Facebook fan page, teasing about a possible return to the show. However, while it remains to be seen if the actor is actually returning or not, Greg's name will be mentioned more than once by his loved ones in the coming weeks.
Edmonds tweeted on August 24 that it was a "Good day at #OLTL, one day break and back again to close out the week." Also be sure to check out her Twitter page to read her earlier tweets from some of Destiny's scenes from the August 5 episode.
Check out this tweet from Hillary B. Smith from earlier this month: "I would love to do 'Dancing with the Stars.' But ABC doesn't promote us on 'OLTL.'" She also responds to a fan who asked her on August 22, "Yet, you all are the number one rated soap on their schedule! Word!," with "we sure are!!! Not their plan! But aren't we grand!!!" Earlier in the month she commented on slap Phylicia gave Nora recently, saying "The slap was acted. I don't think my head would have stayed attached if Tonye [Phylicia Evans] connected. She was awesome!"
Robin Strasser  tweeted on August 30 that "GROUND TURKEY E COLI RECALL? didn't know- ate turkey burgers with gusto. SICK unto death-gotta get better help.Thank you for prayers." On August 26 she tweeted that "Yes, I was able to watch the 'last show". I LUV Erika Slezak, Kassie DePaiva, Kristen Alderson, Gina Tognoni. I'll miss working with them. Soap Central really cheered me UP. I'm in hospital- 2nd time in 2 weeks for a blood infection (wuh?) Hoping for meds I'm not allergic to."
A fan commented to Kristen Alderson on Twitter on August 30, saying "LOVED when Starr said Brown Chicken Brown Cow today!tweeting"I added that in cause Kassie always says it hahah."
And speaking of Shaun, fans can expect to see more of him in September, along with a few of Llanview's other infrequently used supporting characters like Nigel (Peter Bartlett), Shane (Austin Williams), Echo (Kim Zimmer), Phylicia (Tonye Patano), Roxy (Ilene Kristen), and a certain prized possession of the eccentric hairdresser.
(SoapOperaNetwork.com) — "One Life to Live" fans hoping to catch another glimpse of some of their favorite recurring characters before the show wraps production on its TV run in November, can now breath a collective sigh of relief. In the coming weeks, several of Llanview's "seen, but not heard" characters will be appearing in upcoming episodes.
Ilene Kristen returns as everyone's favorite drunken hairdresser, Roxy Balsom, on Wednesday, August 17, when she asks Madame Delphina (Lea DeLaria) to help her make contact with Gigi's (Farah Fath) spirit. But will the ladies succeed in their efforts, or will their actions do more harm than good?
The following week, on Tuesday, August 23, Peter Bartlett is back as Nigel, despite the fact that he was recently relieved of his duties as the Buchanan's longtime manservant by the family patriarch's illegitimate son Rex Balsom (John-Paul Lavoisier). This time around, he is tending to a recovering Clint (Jerry verDorn) at Llanfair. Look for Clint to ask a huge favor of his trusty confident on the anniversary of Asa's death.
Speaking of Asa, look for Clint's little brother Bo (Robert S. Woods) to pay his respects at his Pa's grave site that same day, where he runs into Asa's grieving widow Renee (Patricia Elliott). Check out pictures of Asa and Gigi's tombstones, along with a few other spoiler images here (the pictures are from two lucky fans' studio tour with verDorn).
Also next week, Dorian (Robin Strasser) prepares to leave town to launch her Senate campaign, and the Cramers throw a huge farewell party for her. Among those in attendance will be Dorian's oft mentioned, now mentally stable sister Addie (Pamela Payton-Wright).  Look for Addie to also interact with her ex-husband and brother-in-law David Vickers-Buchanan (Tuc Watkins).
And Saundra Santigo will be returning soon as Buenos Dias Café owner Carlotta Vega. The actress posted on Facebook on July 14 that she "Ran into Whoopi @ the ABC Studios today while shooting some scenes on 'One Life.' Like, I literally almost ran into her, and she was so cool. I love people from the Bronx!"
(SoapOperaNetwork.com) — Lea DeLaria returns as Llanview's resident physic Madame Delphina just as one young man begins to lose his grip on reality.
Even though his fiancé is six feet under, in the coming weeks Rex Balsom (John-Paul Lavoisier) will have several visions of the love of his life from beyond the grave. But are Gigi's (Farah Fath) spiritual visits real or merely a product of his over active imagination? That is what he sets out to prove. However, as Rex grows obsessed with trying to uncover the truth, those around him become increasingly concerned about his state of mind.
Enter Madame Delphina, who attempts to help Rex bring closure to Gigi's death beginning Thursday, August 11. But will she succeed in contacting her spirit, or will her otherworldly dealings result in unexpected consequences for several other Llanview residents? Tune in to find out!
Delphina was last seen in June when she attempted to locate Natalie's (Melissa Archer) missing baby Liam, at the request of Roxy Balsom (Ilene Kristen).