ALL ARTICLES ABOUT

Greg Meng
News
on Tuesday, June 14, 2011 @ 6:56 PM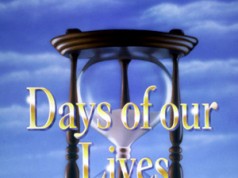 After weeks of reported firings, hirings and rumors, NBC's "Days of our Lives" is breaking its silence. In a press release issued to Soap Opera Network, the program has outlined a series of changes that will be reflected on screen beginning in September that includes highlighting romance and the faces of beloved characters once more. Behind the scenes changes include the hiring of "Passions" scribes Marlene McPherson and Darrell Ray Thomas and naming Noel Maxam and Greg Meng as Co-Executive Producers. The duo replace Gary Tomlin, who was fired last week. The behind the scenes changes are effective immediately.
News
on Wednesday, February 2, 2011 @ 10:49 AM
(SoapOperaNetwork.com) -- NBC's "Days of our Lives" wants you to add a little bit of Salem to the life of the person you love (or yourself) by picking up a copy of its book "Days of our Lives Forty Five Years: A Celebration in Photos.""This hard cover, full color, coffee table book will escort readers on a journey through the production day - from the first cup of coffee in the morning until the director says 'it's a wrap!'"To purchase your copy, head on over to Amazon.com.