Gloria Monty

ALL THINGS RELATED
Wednesday, January 22, 2014 9:30 PM EDT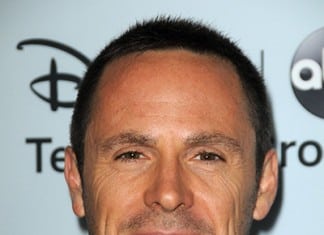 There have been a slew of stories celebrating soap operas' recent turnaround in the ratings game as of late, but it's an unexpected trend worth repeating: Soaps are back, baby! And "General Hospital," which was marching toward an ABC death similar to "All My Children" and "One Life to Live," is doing particularly well. Soap Opera Network sat down with the sudser's very own William DeVry (Julian Jerome), who discussed some particulars of why "GH" is on such an upswing. And while he was at it, he revealed some details on what's to come in Julian's life, as well!
Tuesday, January 21, 2014 9:45 AM EDT
It seems like just yesterday that the world was ready to nail the lid on the coffin of daytime soap operas. Ratings were low across the board, and a slew of sudsers — "Guiding Light," "As the World Turns," "All My Children" and "One Life to Live" — were cancelled, leaving only "Days of our Lives," "General Hospital," "The Bold and the Beautiful" and "The Young and the Restless" on the air. But to the surprise of critics and many soap fans, 2013 saw a drastic turnaround: All four remaining soap operas saw a significant increase in ratings, and "The Young and the Restless" once again made a list of the top 10 most-searched television programs of the year, among popular series like "Breaking Bad" and "The Walking Dead." So why the complete 180 in daytime soap popularity?