ALL ARTICLES ABOUT

General Hospital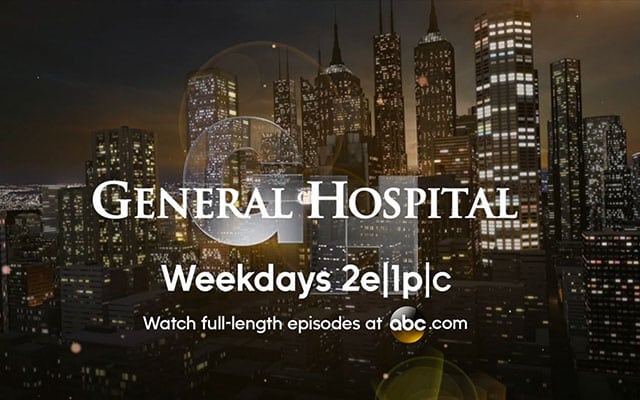 Recaps
on Tuesday, May 10, 2011 @ 6:00 PM
(SoapOperaNetwork.com) -- "General Hospital" Episode Recap - Tuesday, May 10, 2011. IT HAPPENED TODAY... Elizabeth decides not to tell Lucky so that she can set him free to be happy. Siobhan is poised to tell Lucky the truth. Maxie is about to explode with the secret, but Matt distracts her. Lucky asks Jason not to take revenge on Luke. Robin and Patrick's loving banter triggers a lethal idea in Lisa's head. Kristina wonders why her "herbal supplements" don't match the online images. Carly warns Anthony to stay away from her son, but Anthony starts to flirt instead. Michael refuses to heed Carly and Jason's...
News
on Thursday, May 5, 2011 @ 2:39 PM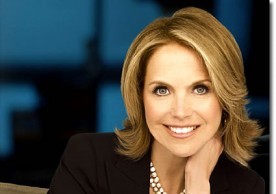 (SoapOperaNetwork.com) -- Katie Couric announced last week that she would be leaving her post as anchor of the "CBS Evening News" after five years with the network. The former "Today" show co-host plans to launch a daytime talk show in the fall of 2012. Word has it that ABC is in serious discussions to bring the well known personality to the Disney/ABC Television Group fold, but what does that mean for ABC's "General Hospital" now that it's former lead-ins "All My Children" and "One Life to Live" are being replaced with "The Chew" and "The Revolution?"Although Brian Frons, President,...
News
on Monday, April 25, 2011 @ 1:20 AM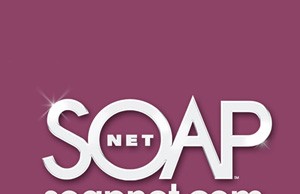 Could the incompetence of a network executive get any uglier? Why yes, it can! The latest in a series of blunders by Brian Frons, President, Daytime, Disney/ABC Television Group, since the announcement that he has decided to "evolve" ABC Daytime by canceling "All My Children and "One Life to Live" by replacing them with "The Chew" and "The Revolution," while sticking his foot in his mouth in interview (Deadline.com), after interview (Entertainment Weekly), after interview (The Wrap), comes a scathing report by another Disney Insider that paints Frons as an executive without much imagineers (Disney speak for imagination).
News
on Thursday, April 14, 2011 @ 1:40 PM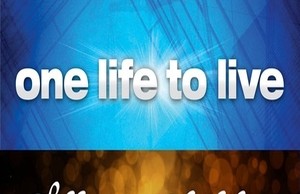 Following months of speculation, the announcement has finally been made official today. ABC has announced plans to cancel two-thirds of their daytime soap line-up. According to reports, "All My Children" will last air in September, while "One Life to Live" will leave the air in January 2012. The move will leave "General Hospital" as the network's only remaining daytime drama.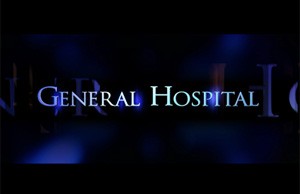 Who hogged the most airtime in all of 2010? Steve Burton slips out of the number one slot due to competition from a relatively new co-star's record-breaking year.
News
on Friday, February 4, 2011 @ 11:43 PM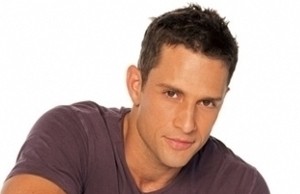 "One Life to Live" fans, who also happen to watch CBS' "CSI: Miami," should pay close attention to the Sunday, February 20 episode of the primetime drama as David Fumero (Cristian Vega) is set to play the role of Armando Salazar in the episode entitled "Last Stand." "General Hospital's" Robert LaSardo (ex-Manny/Mateo) is also set to return as Memmo Fiero, the man who killed Horatio Caine's (David Caruso) wife.
News
on Thursday, February 3, 2011 @ 3:53 PM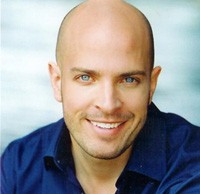 (SoapOperaNetwork.com) -- Former "General Hospital" and "General Hospital: Night Shift" actor Graham Shiels (ex-Cody Paul) is set to appear in tonights episode of CBS' "The Mentalist" as Officer Tom Rowley, who pulls over Patrick Jane (Simon Baker) as Jane's day goes from "bad" to "worse.""I try really hard to take down that smug, charming Aussie," said Shiels. "It's hard though."In addition to his role on "GH" and "GH:NS," Shiels appeared in episodes of HBO's "True Blood," NBC's "The Event" and ABC's "The Whole Truth."See below for a summary of tonight's episode and a clip of what to expect. THE MENTALIST:...
Ratings
on Thursday, December 16, 2010 @ 8:30 PM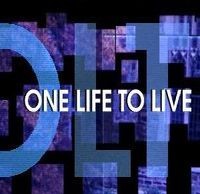 Ratings Report for the Week of December 6 - 10, 2010.
News
on Monday, September 6, 2010 @ 7:07 PM
Monday, September 6, 2010 at 8:07 PM ET by Errol Lewis Photo: John Paschal/JPI(SoapOperaNetwork.com) -- What did you do today? I'm sure since your favorite soap didn't air today due to pre-emptions or you were stuck with repeats of episodes you probably didn't want to watch again, you had a very productive day. Well, rest assured that you're favorite soaps return to the airwaves beginning tomorrow, Tuesday, September 7 with original episodes.ALL MY CHILDREN Things unfold as a dead body is discovered and suspects begin to pile up. Liza Colby makes it her mission to prosecute the culprit to the fullest...
Videos
on Wednesday, August 25, 2010 @ 4:32 AM
Wednesday, August 25, 2010 at 5:32 AM ET by Errol Lewis Photo:Rick Rowell/ABC(SoapOperaNetwork.com) -- "What If..." John McBain (Michael Easton) from "One Life to Live" and Sam McCall (Kelly Monaco) from "General Hospital" met in an elevator? Would they remember their past lives on ABC's "Port Charles" as Caleb Morley (Easton) or Livvie Locke/Tess Ramsey (Monaco)? Of course not, but that won't stop the ABC.com/SOAPnet.com original series from reuniting one of daytime's sexiest pairings in a whole new way. According to ABC, "After getting trapped in an elevator in a burning building, Sam and John get to know each other...
News
on Friday, August 20, 2010 @ 10:26 PM
Lucky Spencer (Jonathan Jackson) may have found himself involved in more baby daddy drama courtesy of long-time love Elizabeth Webber (Rebecca Herbst), but ABC's "General Hospital" has cast actress Erin Chambers in the recurring role of Siobhan, who plays a part in the upcoming early fall Lucky storyline, according to an ABC representative.
News
on Friday, July 16, 2010 @ 12:36 AM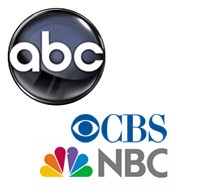 As the daytime drama continues its climb up the endangered species list, frustrated soap fans aren't the only ones starting to panic. A recent report by TheWrap states that advertisers are beginning to grow concerned as well, preferring soap operas to the talk and game shows that are replacing them.
News
on Monday, March 1, 2010 @ 10:06 PM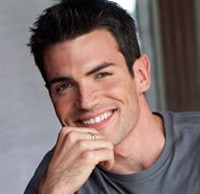 Will Aiden Turner dance away with your votes on Season 10 of "Dancing With The Stars?"