General Hospital

ALL THINGS RELATED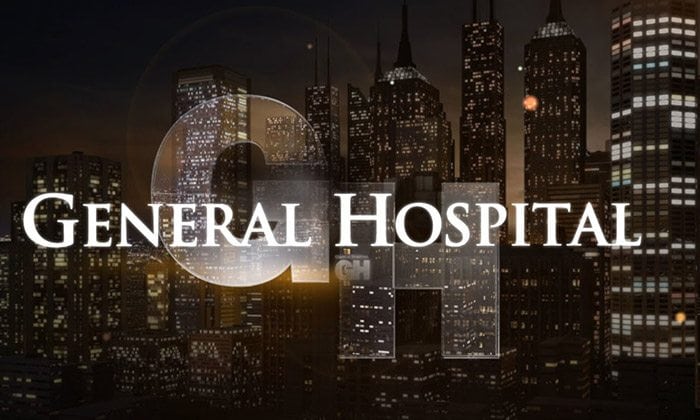 Tuesday, April 2, 2013 5:57 PM EDT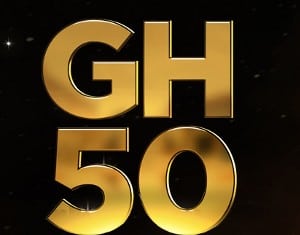 In a report by Variety, Michael Maloney talks with "General Hospital's" leading man, Anthony Geary (Luke Spencer), who explains that the renewed success of the soap can be directly credited to its head writer and executive producer.
Tuesday, April 2, 2013 4:31 PM EDT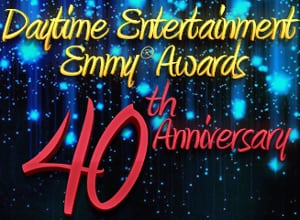 As the popularity of soap operas fell in recent years (shown by decreased ratings and the cancelation of several sudsers, leaving only "The Young and the Restless," "The Bold and the Beautiful," "Days of our Lives," and "General Hospital" on the air), the Daytime Emmy Awards shifted to keep up: Gone were the beloved clips showcasing the nominated actors' work and the majority of the show celebrating daytime dramas, in were more moments involving morning, talk, game and cooking shows. And rumor had it that the Emmys would become even less soap-centric as the years went on. But according to the Daytime Emmys' senior executive director, David Michaels, though this year's program has not yet been set, he's sure the ceremony will keep soaps front and center, right where they belong! "The daytime fan base comes from all genres," he tells Variety. "We have a Facebook page, and it's not just the soap fans. The games and the talk shows have some pretty rabid fans, too. But there's no fans like soap fans."
Tuesday, April 2, 2013 3:17 PM EDT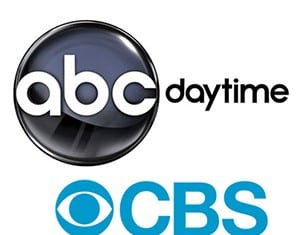 Looking at how daytime television has become the pre-primtime of the entertainment landscape in more ways than one, Variety.com, now part of Penske Business Media, LLC (owners of Deadline.com and TVLine.com), has highlighted several of daytime's biggest stars in front of and behind the scenes who help make the daily drama, the fun & games and the topics of discussion millions of viewers tune into each and every weekday. Those featured in the article include Angelica McDaniel (Senior Vice President, CBS Daytime), Frank Valentini (Executive Producer, "General Hospital") Kelly Ripa (Tak Show Host, "Live with Kelly and Michael"; ex-Hayley Vaughan Santos, "All My Children"), Heather Tom (Katie Spencer, "The Bold and the Beautiful"), Katie Couric (Talk Show Host, "Katie"), Judge Judy Sheindlin (Judge, "Judge Judy"), Carla Hall and Clinton Kelly (Co-Hosts, "The Chew") and many more.
Tuesday, April 2, 2013 12:09 AM EDT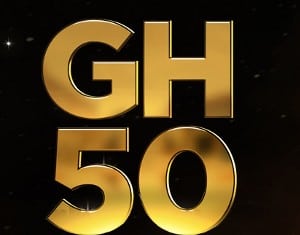 As "General Hospital's" 50th anniversary celebration kicks into high gear this week with a very special episode airing Tuesday, April 2 (episode was originally scheduled to air on Monday, April 1 as the 50th anniversary celebratory episode), fans will have no chance of avoiding the cast of the series as they grace your TV screens in more ways than one. In addition to the upcoming Special Edition of "20/20" with Katie Couric," wherein ABC News will feature "General Hospital" in a "Real Soap Dish" episode airing Saturday, April 6 from 9:00 – 10:00 PM ET on ABC, the daytime talk show newbie will host the series in a special edition of "Katie" airing on Thursday, April 4. Stars scheduled to appear in the episode include Anthony Geary (Luke Spencer), Genie Francis (Laura Spencer), Kin Shriner (Scott Baldwin), Finola Hughes (Anna Devanne), and Kelly Monaco, with a special performance by Rick Springfield (Noah Drake).
Monday, April 1, 2013 7:36 PM EDT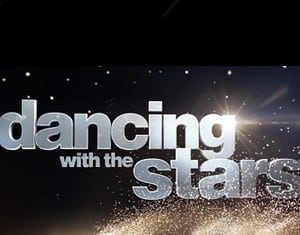 ABC's "Dancing with the Stars" is heading to the prom on tonight's 2-hour performance edition of America's favorite dance competition series. Also expected to attend are Ingo Rademacher's "General Hospital" leading ladies Nancy Lee Grahn (Alexis Davis), Vanessa Marcil (Brenda Barrett) and Laura Wright (Carly Corinthos Jacks).
Monday, April 1, 2013 4:58 PM EDT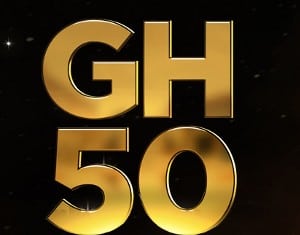 As previously reported, Anthony Geary appeared on today's edition of ABC's "The View." Geary was there to help celebrate and honor the 50th anniversary of "General Hospital," whose cast he's been part of for the last 35 years (off and on).
Monday, April 1, 2013 1:15 PM EDT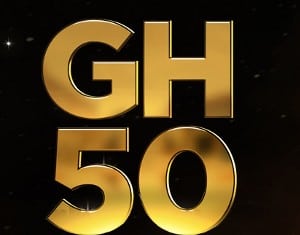 After what must have been a very successful marathon of classic episodes of ABC's "General Hospital" this past weekend, SOAPnet has announced that it plans to re-run the marathon again this weekend beginning Friday, April 5 at 10:00 PM ET/PT and running through Monday, April 8 at 12:00 AM ET/PT (Sunday night/Monday morning).
Monday, April 1, 2013 12:58 PM EDT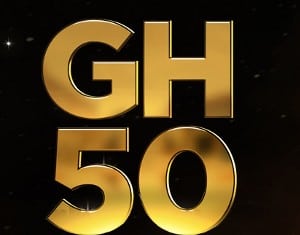 Tweet with cast members of ABC's "General Hospital" today, April 1, using hashtag #GH50 during the East Coast broadcast of the daytime soap. Fans will be able to chat with such "GH" stars as Rebecca Herbst (Elizabeth Webber), Jacklyn Zeman (Bobbie Spencer), and even Kimberly McCullough (Robin Scorpio), whose characters is supposed to be "dead!" Hmm...
Monday, April 1, 2013 12:19 PM EDT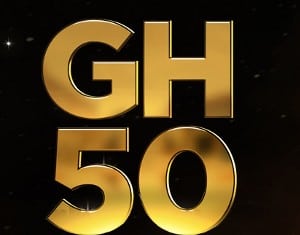 Fans of ABC's "General Hospital" will not only be celebrating the 50th anniversary of the iconic daytime soap today, but will also be able to own a piece of the soaps history. Beginning today, April 1, ABC is offering fans of the show the chance to purchase limited edition prints spanning the decades of the series. In a press release issued just a short time ago, the network noted that they are releasing new prints from the series that captures the most jaw-dropping moments from "GH's" five storied decades. "An iconic 50th Anniversary Cast Photo is part of the limited edition offering (pictured), which includes fan-favorite characters from past and present commemorating the occasion. Only 1,963 reproductions of the print are available — the year the show premiered," the network said.
Monday, April 1, 2013 11:20 AM EDT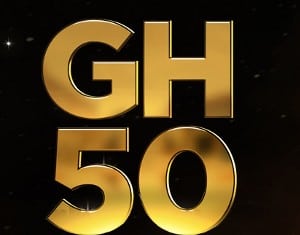 Earlier today "General Hospital" stars Anthony Geary (Luke Spencer), Genie Francis (Laura Spencer), Kin Shriner (Scott Baldwin), Jason Thompson (Patrick Drake), Kelly Monaco (Sam McCall) and Finola Hughes (Anna Devanne) were joined by executive producer Frank Valentini and head writer Ron Carlivati as they rang The Opening Bell® at the New York Stock Exchange in honor of the shows 50th anniversary, airing today, April 1.