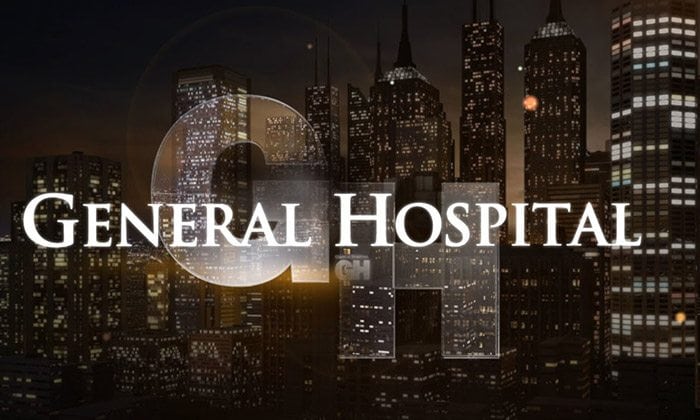 On Saturday, April 6, "A Special Edition of 20/20 with Katie Couric: General Hospital – The Real Soap Dish" beat out the first original airing of NBC's "Smash" in head to head combat with the Katie Couric hosted special ranking second in both Total Viewers and Adults 18-49, behind only the "NCAA Basketball Tournament," according to TVbytheNumbers.
On Enation's YouTube page, band member Jonathan Jackson posted a heartfelt message to ABC's "General Hospital" as it celebrates its 50th year on television. The singer and actor, now portraying Avery Barkley on ABC's "Nashville," portrayed the Emmy Award winning role of Lucky Spencer on "GH" from 1993 to 2011 (with breaks in between).
ABC's news program, "Good Morning America" was the latest show to feature a special segment on "General Hospital" in celebration of the sudser's 50th Anniversary. And the resulting fun is a can't-miss for die-hard fans!
In the 60th anniversary special double issue of TV Guide Magazine (April 8 - 21, 2013), ABC's "General Hospital" secured a four-page spread on its 50th anniversary, but Luke and Laura Spencer (Anthony Geary and Genie Francis) ultimately secured the biggest spotlight of them all. The dynamic duo, in their famous wedding shot compiled of past covers of TV Guide Magazine, received the back cover spot of the mag which features the hit shows from every decade since the publications launch including "I Love Lucy" (1950s), "Star Trek" (1960s), "The Mary Tyler Moore Show" (1970s), "The Cosby Show" (1980s), "The Simpsons" (1990s) and "Lost" (2000s) on special collector's edition front cover copies of the celebratory issue.
When you're a soap fan, it's tough not to imagine what it would feel like to be in a hot, sweaty love scene with a daytime stud or a fierce, all-out catfight with an iconic diva. Heck, most fans would even kill just for the chance to walk on stage as a background extra! No matter how small or large of a part you've may have dreamed of playing on one of your favorite daytime dramas, "General Hospital's" casting director, Mark Teschner, tells you how to make it happen!
"Fifty Shades of Grey's" Christian and Ana get all the glory for pushing the boundaries when it comes to how sexuality is portrayed via mainstream entertainment, but soap operas are the true pioneers of bringing sensuality and seduction to popular culture. You just have to look at "General Hospital" to prove it!
"General Hospital's" Luke and Laura won't have to fret about their missing daughter for long: Lulu disappeared and has been off the canvas since Julie Marie Berman last aired on March 22, but now, her new portrayer, Emme Rylan, has announced when she'll be hitting the screen!
On the Thursday, April 4 edition of "Katie," Katie Couric takes you behind the scenes of ABC's "General Hospital" as she prepares for her "GH" debut!
While tickets have already sold out quickly, fans of ABC's "General Hospital" won't have to miss out on their favorite actors as they take a chair with Will Keck, Senior Editor & Columnist, TV Guide Magazine, during an interactive panel conversation that will be streamed live at PaleyCenter.org on Friday, April 12 at 7:00 PM PT at The Paley Center for Media John H. Mitchell Theatre in Beverly Hills, CA.
"General Hospital" has seen a whirlwind of publicity celebrating its 50th Anniversary, and it looks like "Katie" is the next show to join in on the fun and feature the iconic soap and its beloved stars. Host Katie Couric and an audience filled with die-hard "GH" fans will be spending a full hour paying homage to the long-running drama, and several Port Charles residents are slated to participate!