General Hospital

ALL THINGS RELATED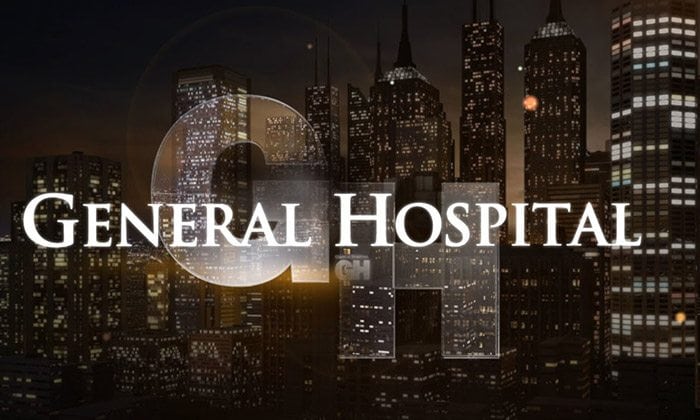 Thursday, April 4, 2013 12:32 AM EDT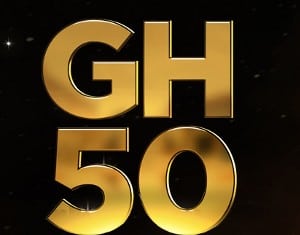 On the Thursday, April 4 edition of "Katie," Katie Couric takes you behind the scenes of ABC's "General Hospital" as she prepares for her "GH" debut!
Wednesday, April 3, 2013 8:37 PM EDT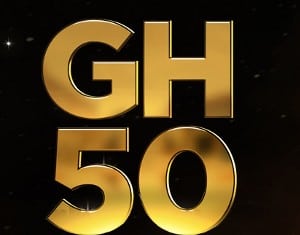 While tickets have already sold out quickly, fans of ABC's "General Hospital" won't have to miss out on their favorite actors as they take a chair with Will Keck, Senior Editor & Columnist, TV Guide Magazine, during an interactive panel conversation that will be streamed live at PaleyCenter.org on Friday, April 12 at 7:00 PM PT at The Paley Center for Media John H. Mitchell Theatre in Beverly Hills, CA.
Wednesday, April 3, 2013 6:37 PM EDT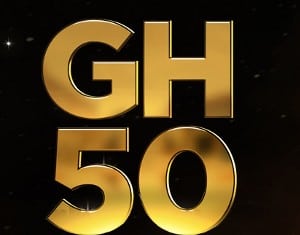 "General Hospital" has seen a whirlwind of publicity celebrating its 50th Anniversary, and it looks like "Katie" is the next show to join in on the fun and feature the iconic soap and its beloved stars. Host Katie Couric and an audience filled with die-hard "GH" fans will be spending a full hour paying homage to the long-running drama, and several Port Charles residents are slated to participate!
Wednesday, April 3, 2013 4:18 PM EDT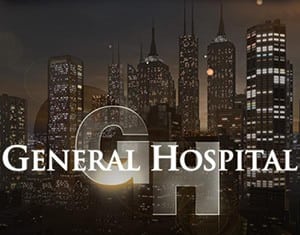 Just as "General Hospital's" Julie Marie Berman (ex-Lulu Spencer) started dusting off her daytime shoes, primetime came calling: She's set to appear on CBS' popular sitcom, "Two and a Half Men"! But just what's in store for the actress when she joins the show's stars, John Cryer (Alan) and Ashton Kutcher (Walden)?
Wednesday, April 3, 2013 1:06 AM EDT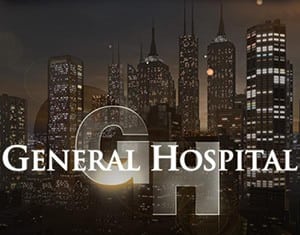 As previously reported, departing "General Hospital" star Brandon Barash (Johhny Zacchara) will appear in the Monday, April 15 episode of FOX's "Bones," entitled "The Party in the Pants." Now you can get your first look as Barash's character appears scared for his life...or is he?
Tuesday, April 2, 2013 11:28 PM EDT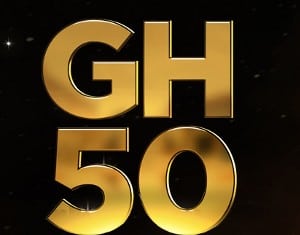 In celebration of the 50th anniversary of ABC's "General Hospital," Jason Thompson (Patrick Drake) and Finola Hughes (Anna Devanne) worked together and just missed taking home $500,000 for their charity, The Art of Elysium (http://www.theartofelysium.org), a non-profit organization that works closely with actors, artists and musicians, encouraging them to volunteer their time and talent to children battling serious medical conditions, on Disney/ABC Domestic Television's "Who Wants To Be A Millionaire." After appearing on the Monday, April 1 and Tuesday, April 2 episodes, the duo walked away with the guaranteed bank of $250,000.
Tuesday, April 2, 2013 5:57 PM EDT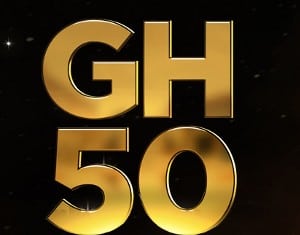 In a report by Variety, Michael Maloney talks with "General Hospital's" leading man, Anthony Geary (Luke Spencer), who explains that the renewed success of the soap can be directly credited to its head writer and executive producer.
Tuesday, April 2, 2013 4:31 PM EDT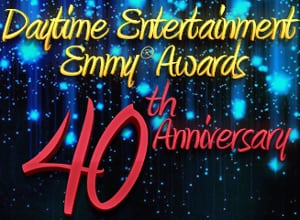 As the popularity of soap operas fell in recent years (shown by decreased ratings and the cancelation of several sudsers, leaving only "The Young and the Restless," "The Bold and the Beautiful," "Days of our Lives," and "General Hospital" on the air), the Daytime Emmy Awards shifted to keep up: Gone were the beloved clips showcasing the nominated actors' work and the majority of the show celebrating daytime dramas, in were more moments involving morning, talk, game and cooking shows. And rumor had it that the Emmys would become even less soap-centric as the years went on. But according to the Daytime Emmys' senior executive director, David Michaels, though this year's program has not yet been set, he's sure the ceremony will keep soaps front and center, right where they belong! "The daytime fan base comes from all genres," he tells Variety. "We have a Facebook page, and it's not just the soap fans. The games and the talk shows have some pretty rabid fans, too. But there's no fans like soap fans."
Tuesday, April 2, 2013 3:17 PM EDT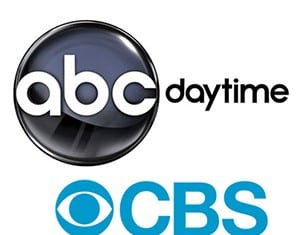 Looking at how daytime television has become the pre-primtime of the entertainment landscape in more ways than one, Variety.com, now part of Penske Business Media, LLC (owners of Deadline.com and TVLine.com), has highlighted several of daytime's biggest stars in front of and behind the scenes who help make the daily drama, the fun & games and the topics of discussion millions of viewers tune into each and every weekday. Those featured in the article include Angelica McDaniel (Senior Vice President, CBS Daytime), Frank Valentini (Executive Producer, "General Hospital") Kelly Ripa (Tak Show Host, "Live with Kelly and Michael"; ex-Hayley Vaughan Santos, "All My Children"), Heather Tom (Katie Spencer, "The Bold and the Beautiful"), Katie Couric (Talk Show Host, "Katie"), Judge Judy Sheindlin (Judge, "Judge Judy"), Carla Hall and Clinton Kelly (Co-Hosts, "The Chew") and many more.
Tuesday, April 2, 2013 12:09 AM EDT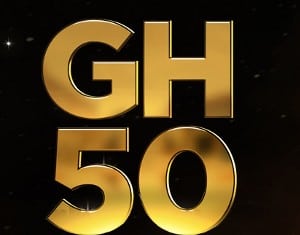 As "General Hospital's" 50th anniversary celebration kicks into high gear this week with a very special episode airing Tuesday, April 2 (episode was originally scheduled to air on Monday, April 1 as the 50th anniversary celebratory episode), fans will have no chance of avoiding the cast of the series as they grace your TV screens in more ways than one. In addition to the upcoming Special Edition of "20/20" with Katie Couric," wherein ABC News will feature "General Hospital" in a "Real Soap Dish" episode airing Saturday, April 6 from 9:00 – 10:00 PM ET on ABC, the daytime talk show newbie will host the series in a special edition of "Katie" airing on Thursday, April 4. Stars scheduled to appear in the episode include Anthony Geary (Luke Spencer), Genie Francis (Laura Spencer), Kin Shriner (Scott Baldwin), Finola Hughes (Anna Devanne), and Kelly Monaco, with a special performance by Rick Springfield (Noah Drake).