General Hospital

ALL THINGS RELATED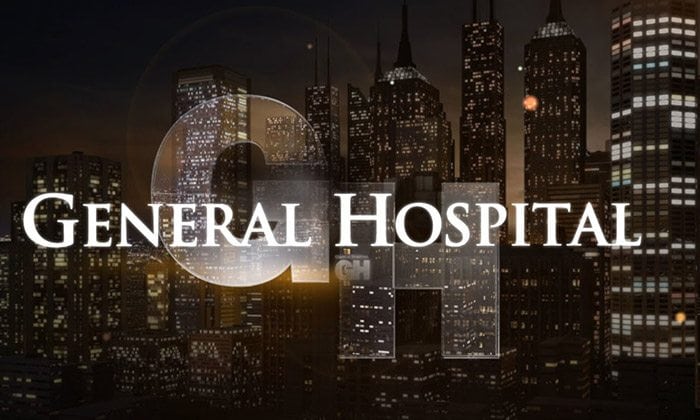 Thursday, April 4, 2013 6:51 PM EDT
When you're a soap fan, it's tough not to imagine what it would feel like to be in a hot, sweaty love scene with a daytime stud or a fierce, all-out catfight with an iconic diva. Heck, most fans would even kill just for the chance to walk on stage as a background extra! No matter how small or large of a part you've may have dreamed of playing on one of your favorite daytime dramas, "General Hospital's" casting director, Mark Teschner, tells you how to make it happen!
Thursday, April 4, 2013 6:38 PM EDT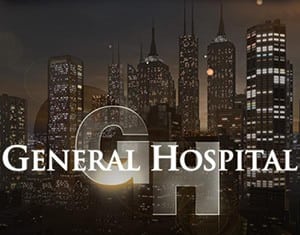 "Fifty Shades of Grey's" Christian and Ana get all the glory for pushing the boundaries when it comes to how sexuality is portrayed via mainstream entertainment, but soap operas are the true pioneers of bringing sensuality and seduction to popular culture. You just have to look at "General Hospital" to prove it!
Thursday, April 4, 2013 12:37 PM EDT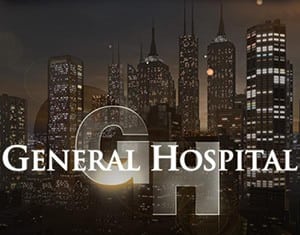 "General Hospital's" Luke and Laura won't have to fret about their missing daughter for long: Lulu disappeared and has been off the canvas since Julie Marie Berman last aired on March 22, but now, her new portrayer, Emme Rylan, has announced when she'll be hitting the screen!
Thursday, April 4, 2013 12:32 AM EDT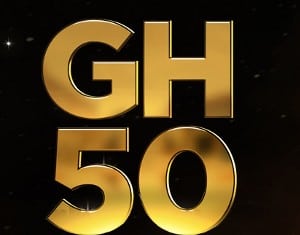 On the Thursday, April 4 edition of "Katie," Katie Couric takes you behind the scenes of ABC's "General Hospital" as she prepares for her "GH" debut!
Wednesday, April 3, 2013 8:37 PM EDT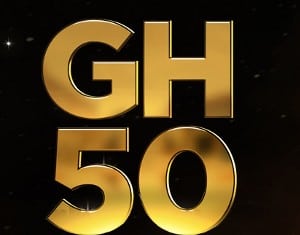 While tickets have already sold out quickly, fans of ABC's "General Hospital" won't have to miss out on their favorite actors as they take a chair with Will Keck, Senior Editor & Columnist, TV Guide Magazine, during an interactive panel conversation that will be streamed live at PaleyCenter.org on Friday, April 12 at 7:00 PM PT at The Paley Center for Media John H. Mitchell Theatre in Beverly Hills, CA.
Wednesday, April 3, 2013 6:37 PM EDT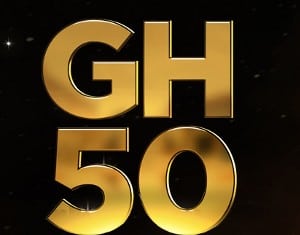 "General Hospital" has seen a whirlwind of publicity celebrating its 50th Anniversary, and it looks like "Katie" is the next show to join in on the fun and feature the iconic soap and its beloved stars. Host Katie Couric and an audience filled with die-hard "GH" fans will be spending a full hour paying homage to the long-running drama, and several Port Charles residents are slated to participate!
Wednesday, April 3, 2013 4:18 PM EDT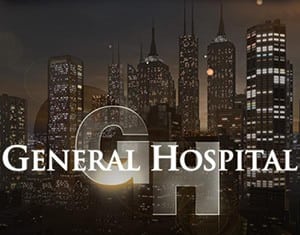 Just as "General Hospital's" Julie Marie Berman (ex-Lulu Spencer) started dusting off her daytime shoes, primetime came calling: She's set to appear on CBS' popular sitcom, "Two and a Half Men"! But just what's in store for the actress when she joins the show's stars, John Cryer (Alan) and Ashton Kutcher (Walden)?
Wednesday, April 3, 2013 1:06 AM EDT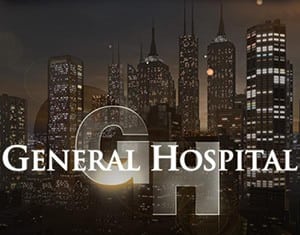 As previously reported, departing "General Hospital" star Brandon Barash (Johhny Zacchara) will appear in the Monday, April 15 episode of FOX's "Bones," entitled "The Party in the Pants." Now you can get your first look as Barash's character appears scared for his life...or is he?
Tuesday, April 2, 2013 11:28 PM EDT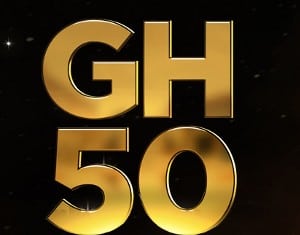 In celebration of the 50th anniversary of ABC's "General Hospital," Jason Thompson (Patrick Drake) and Finola Hughes (Anna Devanne) worked together and just missed taking home $500,000 for their charity, The Art of Elysium (http://www.theartofelysium.org), a non-profit organization that works closely with actors, artists and musicians, encouraging them to volunteer their time and talent to children battling serious medical conditions, on Disney/ABC Domestic Television's "Who Wants To Be A Millionaire." After appearing on the Monday, April 1 and Tuesday, April 2 episodes, the duo walked away with the guaranteed bank of $250,000.
Tuesday, April 2, 2013 5:57 PM EDT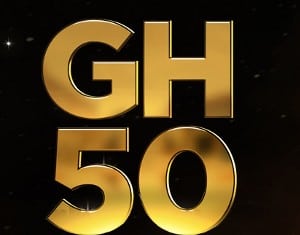 In a report by Variety, Michael Maloney talks with "General Hospital's" leading man, Anthony Geary (Luke Spencer), who explains that the renewed success of the soap can be directly credited to its head writer and executive producer.