ALL ARTICLES ABOUT

General Hospital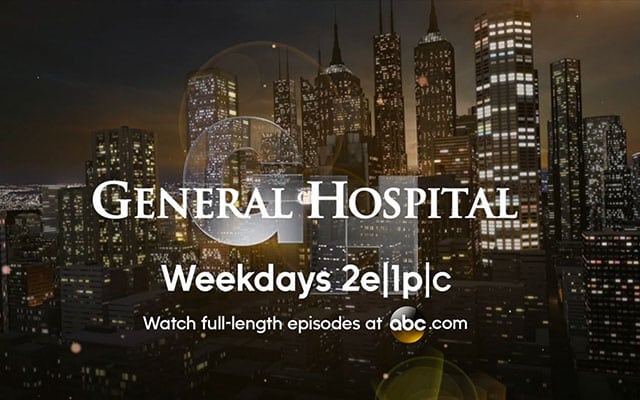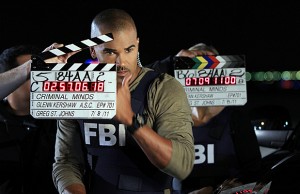 On Tuesday, December 9, the National Association for the Advancement of Colored People (NAACP) announced the nominees for the 46th Annual NAACP Image Awards. For the first time since at least 1994, when the category was first recognized, no actor or actress from a daytime drama series was nominated in the Outstanding Actor or Outstanding Actress in a Daytime Drama Series following the organizations decision not to include the categories this year. Representatives for the NAACP have yet to officially comment on the matter at press time.
Industry
on Monday, December 8, 2014 @ 10:41 PM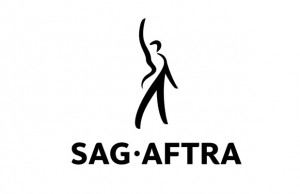 The SAG-AFTRA National Board announced today that it has reached a tentative agreement with broadcast networks ABC, CBS, NBC and FOX, among other producers, on terms for a successor agreement to the National Code of Fair Practice for Network Television Broadcasting (Network Television Code). The agreement, approved by a 93% vote by the board, covers dramas in first-run syndication, morning news shows, talk shows, serials (soap operas), variety, reality, contest, sports and promotional announcements.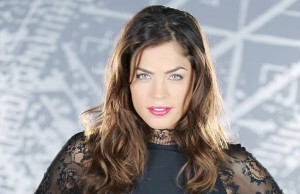 If you tuned into today's episode of ABC's "General Hospital," you may be wondering if this is really the last you'll be seeing of Britt Westbourne now that she's departed Port Charles with her father, Cesar Faison (
Anders Hove
), after leaving her mother, Liesl Obrecht (
Kathleen Gati
), emotionally devastated. While "GH" never officially confirmed
Kelly Thiebaud
's departure prior to today's episode, the actress took to her Instagram page to
say goodbye to fans
of the Britch!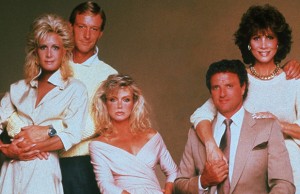 On the
Thursday, December 11
edition of Hallmark Channel's "Home & Family," "Knots Landing stars
Donna Mills
,
Joan Van Ark
,
Michele Lee
,
Ted Shackelford
and
Kevin Dobson
will reunite when hosts
Mark Steines
and
Cristina Ferrare
bring the five cast members together to share memories, surprises, and music!
News
on Monday, December 8, 2014 @ 11:00 AM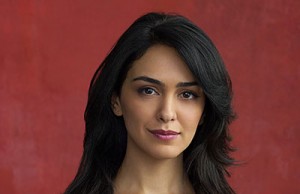 Nazanin Boniadi
, who portrayed Fara Sherazi on Showtimes "Homeland" during its third and fourth seasons, has been cast as the lead in the
Timur Bekmambetov
-directed remake of "Ben-Hur" for MGM and Paramount Pictures, reports 
Deadline
. The actress previously portrayed the role of Leyla Mir on ABC's "General Hospital" and SOAPnet's "General Hospital: Night Shift."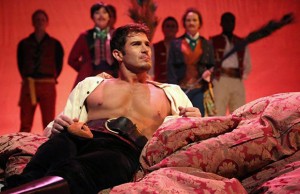 On
Monday, December 8
and
Wednesday, December 10
, actor
Jeffrey James Lippold
returns to ABC's "General Hospital" as Sgt. Freeman,
Soap Opera Network
has learned. We're told that the actor will appear in short, but dramatic scenes.
News
on Sunday, December 7, 2014 @ 6:53 PM
Ratings Report for the Week of November 24-28, 2014NOTE: Please do not copy and paste the entire ratings.  Thank you.Numbers are based on Live+Same Day ratings(Compared to Last Week/Compared to Last Year)Total Viewers 1. Y&R 4,598,000 (-458,000/-567,000) 2. B&B 3,597,000 (-141,000/-270,000) 3. GH 2,983,000 (-114,000/-316,000) 4. DAYS 2,428,000 (-54,000/-296,000)Households 1. Y&R 3.33/10 (-.28/-.25) 2. B&B 2.58/8 (-.14/-.11) 3. GH 2.24/7 (-.07/-.22) 4. DAYS 1.81/6 (-.07/-.25)Women 18-49 Viewers 1. Y&R 752,000 (-106,000/-103,000) 2. GH 612,000 (-25,000/-162,000) 3. B&B 583,000 (-45,000/-70,000) 4. DAYS 536,000 (-6,000/-60,000)Women 18-49 Rating 1. Y&R 1.18/8 (-.16/-.16) 2. GH 0.96/6 (-.04/-.25) 3. B&B 0.91/6 (-.07/-.11) 4. DAYS 0.84/6 (-.01/-.09)Women 18-34 Viewers 1. Y&R 201,000 (-46,000/-24,000) 2. GH 199,000 (+28,000/-64,000) 3. B&B 186,000 (-13,000/+28,000) 4. DAYS 130,000 (+7,000/-70,000)Women...
Industry
on Thursday, December 4, 2014 @ 6:29 PM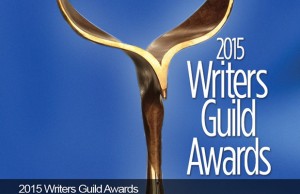 The Writers Guild of America, West (WGAW) and the Writers Guild of America, East (WGAE) earlier today announced the nominations for Outstanding Achievement in Television, New Media, News, Radio, and Promotional Writing during calendar year 2014. In the category of Daytime Drama, ABC's "General Hospital" and NBC's "Days of our Lives" received a nomination.
News
on Monday, December 1, 2014 @ 11:45 PM
Ratings Report for the Week of November 17-21, 2014
Nancy Lee Grahn, who plays Alexis Davis on the soap, takes viewers behind the scenes of daytime's most dynamic soap opera via her new ABC.com series, "General Hospital Now," which the actress had been teasing on social media for several weeks.
Promos
on Monday, December 1, 2014 @ 9:00 PM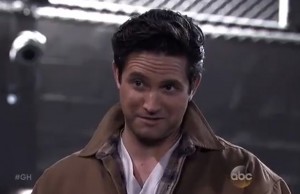 As
previously reported
,
Brandon Barash
is reprising the role of Johnny Zacchara on ABC's "General Hospital" and it looks like he's set to mark his return this week when Johnny comes face to face with Sonny Corinthos (
Maurice Benard
), at least that's how it appears in the promo for this week's worth of episodes. "Wait. What? Johnny's back this week?!"
tweeted
Barash shortly after the promo was released.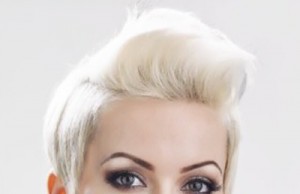 Just before the Thanksgiving holiday festivities began, actress
Farah Fath
("Days of our Lives," "One Life to Live") announced that she is engaged to longtime boyfriend,
Phil Galfond
, a professional poker player and CEO of
RunItOnce.com
.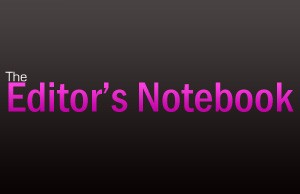 If things look a little bit different around here it's because things are different. As promised on our social networks, we have been working very hard behind the scenes leading up to this Thanksgiving holiday weekend to bring you the best user experience at
Soap Opera Network
, which not only includes the most up-to-date soap opera related content, but also a more visually appealing layout with page speed in mind. As a result of our new design, there will be plenty of new features we'll be able to play around with that'll provide our readers with the best presentation of our content, including
this puppy
.