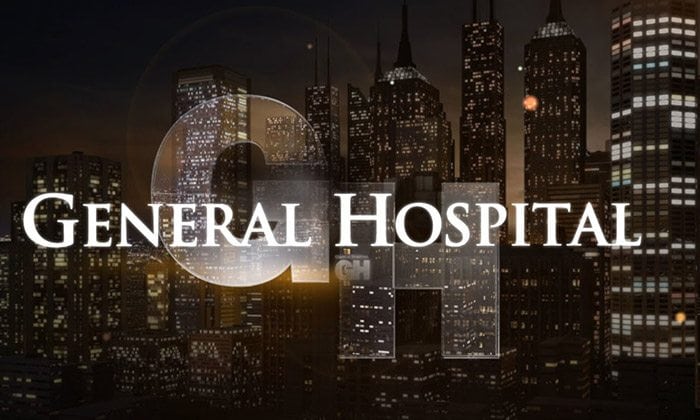 With an estimated value of $5,500, a lucky individual and their partner could win a dinner date with "General Hospital's" William deVry (Julian Jerome) and former "Port Charles" and "The Young and the Restless" actress, Rebecca Staab. Now through Thursday, December 12, the married couple is auctioning off a meal that includes Sea Save founder, Georgienne Bradley, which will take place at the elegant Geoffrey's Malibu, "a unique place, rich in its own history, it embodies the natural beauty from which it sprang, while offering an invitation to everyone who cares to celebrate life." The highest bidder will be provided with insight into the entertainment industry, according the description on the CharityBuzz website as listed by the two soapers.
With nearly 24 minutes in total airtime between them, LANYentertainment released the first two installments of "The Bay: The Series" chapter 11 on the official "Bay" website yesterday. Fans of the series will not only get caught up in the happenings in Bay City, but they'll also get their fill of drama, sex, drugs, romance, deception, murder, and much more.
During the week of November 25 through 29, 2013, ABC's "General Hospital" reached its largest audience in nearly six years (since week of January 21, 2008), when 3.3 million viewers tuned into the happenings of Port Charles. The soap is currently pacing for its best season in seven years in total viewers (since the 2006-2007 television season). In addition to an increase in viewers, the daytime sap reached an over 2-and-a-half-year high in Women 25-54 (1.04 million/1.7 rating) and an over 2-year high in Women 18-49 (774,000/1.2 rating) – since weeks of 3/21/11 and 8/15/11, respectively – to rank a strong #2 for the week in the key female sales demos.
The National Academy of Television Arts & Sciences (NATAS) announced yesterday that it's going to be easier than ever for entrants to submit material for the 41st Annual Daytime Emmy race and for voters to get their voices heard, as the entire process has shifted to an online space! In addition, entries for this year's awards ceremony are now being accepted, and submission are open in all 81 Daytime categories.
Ratings Report for the Week of November 18-22, 2013
The Emmy-nominated online soap opera "The Bay" is back for its 11th chapter, and the sudser's return is expected to be edgier, bigger and better than ever!
On Monday, September 26, 2011, ABC premiered a new daytime talk show that brought food back to the table and into our everyday lives. Now in its third season, "The Chew" is currently enjoying one of its highest rated on record in both total viewers and key women sales demos. As the talk show celebrated its 500th episode yesterday, fans of the ABC version of "All My Children" continued to mourn the loss of their favorite daytime soap opera, which made Susan Lucci and her character Erica Kane a household name to mainstream viewers.
From Friday, March 14 through Monday, March 17, former "General Hospital" star Ronnie Marmo (ex- Ronnie Dimestico) will be MC'ing a weekend of comedy on Princess Cruises Lines' SAPPHIRE as it heads down to Mexico. Joining the actor as performers will be comedians French Stewart ("The Middle," "3rd Rock From the Sun") and Mo Collins ("MADtv," "Parks & Recreation"), among many others.
As if tackling daytime soap operas and the Academy Awards wasn't challenge enough for James Franco (ex-Franco, "General Hospital"), the actor is gearing up to next take on broadway as he's signed on to make his debut in "Of Mice and Men" next year. Franco will portray George in the production, which is based on the John Steinbeck novel of the same name. The character is one half of two migrant workers looking for employment during the Great Depression. Actor Chris O'Dowd will portray Lennie, the other migrant worker.
Ratings Report for the Week of November 11-15, 2013