General Hospital

ALL THINGS RELATED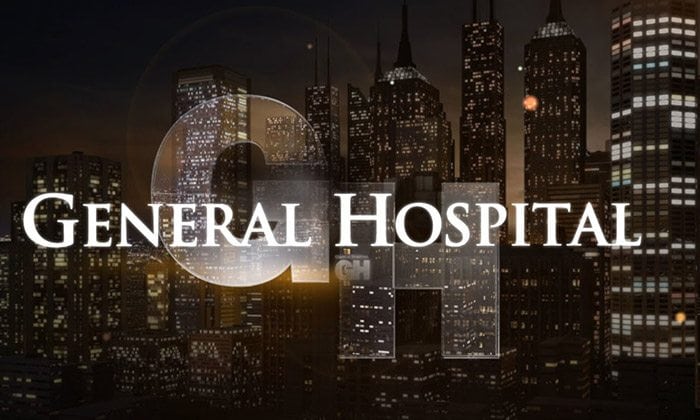 Wednesday, October 23, 2013 10:40 AM EDT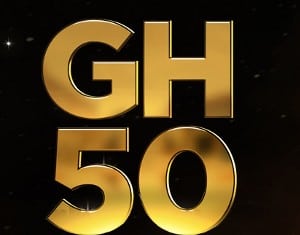 Soap Opera Network has learned that Michael Saucedo is set to return to ABC's "General Hospital" in the coming months to reprise his role of Juan Santiago, the biological son of Lily Corinthos (Lilly Melgar) and Miguel Morez (Ricky Martin). While storyline details are being kept under wraps, fans can expect his return to provide lots of twists and turns that will send shockwaves all across Port Charles. Saucedo was last seen on "GH" in 2001, when his character left town to pursue a music career in South America. In 2012, it was revealed that Juan was the adopted cousin of Sabrina Santiago (Teresa Castillo).
Tuesday, October 22, 2013 11:25 PM EDT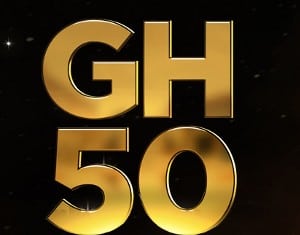 On Wednesday, October 23, "General Hospital's" Jason Thompson (Patrick Drake) will be giving ABC's "The View" a male perspective on the day's hot topics as the daytime star is scheduled to co-host the chatfest alongside Sherri Shepherd, Jenny McCarthy and Whoopi Goldberg. The Canadian born actor will also be chatting it up with the stars of ABC's "The Middle" as the cast celebrates the show's 100th episode airing that night.
Tuesday, October 22, 2013 3:07 PM EDT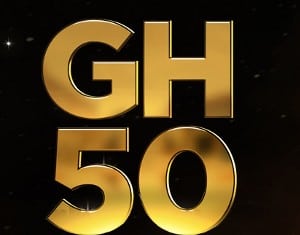 On Thursday, November 28 from 7:00 PM ET/PT through 1:00 AM ET/PT, SOAPnet will present a six hour "General Hospital" Nurses Ball marathon comprising all six episodes dedicated to the 50th anniversary of the ABC Daytime drama series, which aired earlier this year on both ABC and SOAPnet. The episodes include the return of Ingo Rademacher as Jasper "Jax" Jacks, Vanessa Marcil as Brenda Barrett, Richard Simmons as a caricature of himself, Rick Springfield's Noah Drake singing "Jessie's Girl," Magic Milo (Drew Cheetwood) and the gang, which includes "Dancing with the Stars'" Maksim Chmerkovskiy, doing a strip tease. Sabrina Santago (Teresa Castillo) and Patrick Drake (Jason Thompson) closed out the ball as they sang "You're Not Alone" to Emma Scorpio-Drake (Brooklyn Rae Silzer) as Port Charles' finest gathered around the stage.
Monday, October 21, 2013 1:48 AM EDT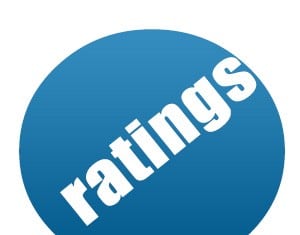 Ratings Report for the Week of October 7-11, 2013
Friday, October 11, 2013 1:39 AM EDT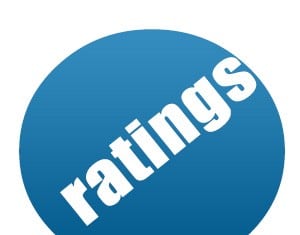 Ratings Report for the Week of September 30 - October 4, 2013
Friday, October 4, 2013 1:31 AM EDT
Ratings Report for the Week of September 23-27, 2013NOTE: Please do not copy and paste the entire ratings.  Thank you.Numbers are based on Live+Same Day ratings(Compared to Last Week/Compared to Last Year)Total Viewers 1. Y&R  4,728,000 (+112,000/+278,000) 2. B&B 3,565,000 (+59,000/+288,000) 3. GH 2,802,000 (+25,000/+281,000) 4. DAYS 2,626,000 (+131,000/+270,000)Households 1. Y&R 3.5/12 (+.1/+.1) 2. B&B 2.6/9 (same/+.1) 3. GH 2.1/7 (same/+.2) 4. DAYS 2.0/7 (+.1/+.2)Women 18-49 Viewers 1. Y&R 764,000 (-32,000/-46,000) 2. GH 730,000 (+46,000/+176,000) 3. DAYS 630,000 (+15,000/+134,000) 3. B&B 630,000 (-55,000/-9,000)Women 18-49 Rating 1. Y&R 1.2/8 (same/-.1) 2. GH 1.1/7 (same/+.2) 3. DAYS 1.0/7 (same/+.2) 3. B&B 1.0/6 (-.1/same)Women 18-34 Viewers 1. GH 262,000 (+29,000/+80,000) 2. Y&R 204,000 (-26,000/+16,000) 3. DAYS 200,000 (-4,000/+64,000) 4. B&B 169,000 (-30,000/+33,000)Women 18-34 Rating 1. GH 0.8 (+.1/+.3) 2. DAYS 0.6 (same/+.2) 2. Y&R 0.6  (-.1/same) 4. B&B 0.5 (-.1/+.1)Day-To-Day Ratings - HH/Total ViewersB&B Monday: 2.6/3,557,000 Tuesday: 2.6/3,602,000 Wednesday: 2.6/3,560,000 Thursday: 2.6/3,430,000 Friday: 2.6/3,674,000DAYS Monday: 2.0/2,694,000 Tuesday: 2.1/2,777,000 Wednesday: 2.0/2,725,000 Thursday: 1.9/2,403,000 Friday: 1.9/2,531,000GH Monday: 2.2/2,906,000 Tuesday: 2.1/2,760,000 Wednesday: 2.1/2,880,000 Thursday: 2.1/2,669,000 Friday: 2.1/2,792,000Y&R Monday: 3.5/4,706,000 Tuesday: 3.5/4,835,000 Wednesday: 3.6/4,845,000 Thursday: 3.4/4,546,000 Friday: 3.4/4,709,000For the SEASON September 23, 2013 through September 29, 2013Households 1. Y&R 3.5 2. B&B...
Wednesday, October 2, 2013 2:35 PM EDT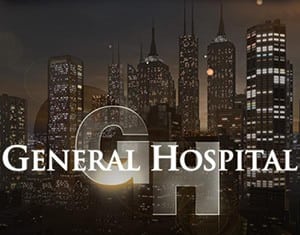 Guest starring on CBS' sitcom, "Two and a Half Men" has paid off for former "General Hospital" beauty Amber Tamblyn (ex-Emily Quartermaine): She's now been upped to series regular on the comedy that also stars Ashton Kutcher and Jon Cryer!
Monday, September 30, 2013 1:18 AM EDT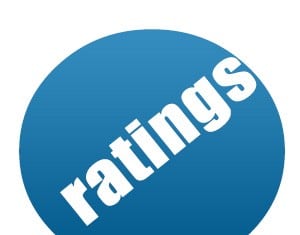 Ratings Report for the Week of September 16-20, 2013
Tuesday, September 24, 2013 2:04 AM EDT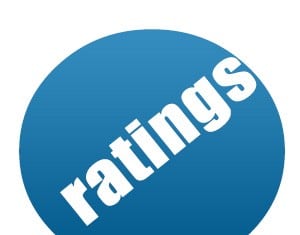 Ratings Report for the Week of September 9-13, 2013
Thursday, September 19, 2013 4:13 PM EDT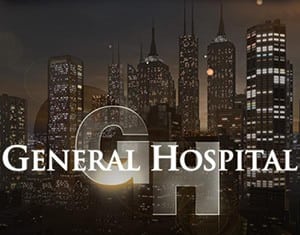 "General Hospital's" 50th Anniversary commemoration episodes have been bringing the sudser some of its highest ratings in months, and the numbers haven't stopped soaring! According to a press release sent out by the network, the show's recent baby and legal drama powered it to a five-month high of 2.78 million total viewers. In addition, the episodes propelled the show to its 2nd-most-watched week in five months in Women 18-49 (665,000/1.0 rating) and Women 25-54 (917,000/1.5 rating), respectively.