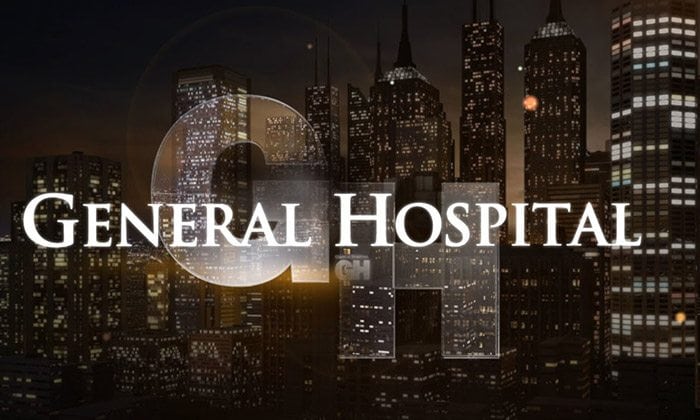 "General Hospital's" Drew Cheetwood (Milo Giambetti) and Derk Cheetwood (Max Giambetti) might jokingly want fans to view them as super ninjas ready to dropkick anyone and anything at the drop of a hat, but when Soap Opera Network "mob"nobbed with the brothers for a feature interview, they proved that they're much cooler than dropkicking ninjas — and then some!
The wait is finally over for the launch of Sonia Blangiardo's "Taint Dreams: The Series," which features Alicia Minshew ("All My Children"), Terri Ivens ("AMC"), Grant Aleksander ("Guiding Light"), Kelley Menighan Hensley ("As the World Turns"), Walt Willey ("AMC"), Natalia Livingston ("GH"), Marnie Schulenburg ("ATWT"), Michael Lowry ("AMC," "One Life to Live"), Nathan Purdee ("OLTL"), Austin Peck ("ATWT," "Days of our Lives", "OLTL"), Colleen Zenk ("ATWT"), Larkin Malloy ("The Edge of Knight," "AMC") Dina Manzo ("Dina's Party" and "The Real Housewives of New Jersey"), Anthony Wilkinson ("My Big Gay Italian Wedding" and the new "My Big Gay Italian Funeral"), Lisa Marie Varon ("IMPACT WRESTLING") and "Mr. PEC-Tacular" Jessie Godderz ("IMPACT WRESTLING" and "Big Brother"), Bobbie Eakes ("AMC," "The Bold and the Beautiful"), Ilene Kristen ("OLTL," "Ryan's Hope"), James DePaiva ( "OLTL") and Tonja Walker ("OLTL"), along with a host of newcomers, as viewers are treated to a behind the scenes look at the daytime soap "Painted Dreams."
One thing we'll soon find out is how much of an effect SOAPnet's demise will have on "General Hospital," if any at all. In a
new promo
touting the multi-platform availability of ABC's sole remaining daytime soap opera, the network wants to make sure its viewers have every opportunity of catching up with the latest happenings in Port Charles.
It's been quite some time since Soap Opera Network last brought its readers a weekly breakdown of what's going to happen during the upcoming week of soaps. With our new sense of direction and focus as we get ready to enter a new year, and a new phase for the site, we thought it would be a great opportunity to get back into the previews game.
From re-runs of soap classics "Dallas," "Dynasty," "Another World," "Port Charles," and "Falcon Crest," to the launches of original series "SoapCenter," "Soap Talk" and "General Hospital: Night Shift," SOAPnet was defined as the "new way to watch soaps" for much of its near 14-year run. With just 2 days left before SOAPnet is no more, we thought it would be a great opportunity to look back at the inaugural year of a network that gave diehard soap fans their own platform to shout with glee through the death of a network that outlived its purpose.
Former "All My Children" star Cady McClain (ex-Dixie Cooney) announced recently that her short film, "Flip Fantasia," has been accepted into the 9th Annual Macon Film Festival, which will be held from February 27 - March 2, 2014 and will take place at the Cox Capitol Theatre, The Douglass Theatre and The 567 Center for Renewal in downtown Macon, GA. Describing the film she wrote, produced and directed on her website, McClain says, "I made this as a labor of love right out of my heart." She adds, "It's a love song to NYC, to my wild youth, to crazy people I have known that changed my life, to being raw, to innocence, to friendship, to true hearts, to broken hearts, and to the pain of having to deal with the hardest parts of life when you are very, very young… as I did."
As a result of the Friday, December 20 preemption, ABC's "General Hospital's" is currently behind in its airing schedule. What that means is that the previously scheduled "Home for the Holidays" themed episode set to air today, will instead air on Friday, December 27. Also shifted is the debut of "GH" newcomer Ryan Paevey in the contract role of Nathan West. The character, who was originally set to debut on tomorrow's episode, will instead debut on the Monday, December 30 episode in scenes alongside Kirsten Storms' Maxie Jones, who seeks to get out of town just as Port Charles gets ready to celebrate the New Year as a result of the recent baby drama and the need to clear her head. In real-life, Storms is headed for maternity leave as she's due to give birth in January to a little girl by husband and former "GH" co-star, Brandon Barash (ex-Johnny Zacchara).
Earlier this year, Soap Opera Network covered the antics of the webseries, "Old Dogs & New Tricks." In light of its recent release on DVD and availability on Hulu, we thought you'd like to catch up with all the fun that features soap stars Thom Bierdz (ex-Phillip Chancellor, "The Young and the Restless") and Ian Buchanan (Duke Lavery, "General Hospital").
In 2014, the stakes will be raised on ABC's "General Hospital," or at least that's what a newly released promo from the network tells you to expect in regards to the ongoing drama surrounding the return of Robin Scorpio Drake (Kimberly McCullough), the rivalry between Carly Corinthos Jacks (Laura Wright) and Ava Jerome (Maura West), and the Mob War that now involves Sonny (Maurice Benard) and Carly's son, Morgan (Bryan Craig).
On Saturday, March 8, 2014, Habitat for Humanity of Greater Los Angeles (HFH GLA) will host the 5th Annual General Hospital Fan Build, where fans of the daytime soap opera get an opportunity to spend a day building a home with several of their favorite cast members. The event, which is part of Habitat's entertainment partnership program, was started up by "General Hospital's" Brandon Barash (ex-Johnny Zacchara) and Lisa LoCicero (Olivia Falconeri) in 2009 as a way to reward fans for their loyalty to the show, while at the same time doing a good deed.