General Hospital

ALL THINGS RELATED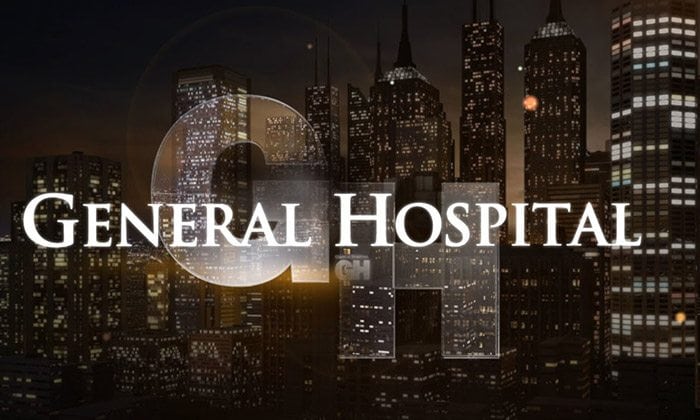 Monday, December 23, 2013 2:42 PM EDT
With the impending debut of Ryan Paevey on Monday, December 30 in the contract role of Detective Nathan West on ABC's "General Hospital," many have noted that they've seen "that guy" before and if you're one of the millions of users that watched Christina Aguilera's "Your Body" music video on YouTube last year, you're definitely on the right track. In the video, which shows Aguilera taking control against a male dominated society, Paevey is spotted flirting with the singer while they play a game of pool before heading to the bathroom for a little fun, but instead turns into something blue!
Saturday, December 21, 2013 2:12 PM EDT
Set to the tune "Too Darn Hot (RAC Mix)" by Ella Fitzgerald, OWN has released a new teaser trailer for season 2 of "Tyler Parry's The Haves and the Have Nots," starring former "One Life to Live" actress Tika Sumpter (ex-Layla Williamson). Set to premiere Tuesday, January 7, 2014, the addictive primetime soap opera brings viewers back to Savannah, Georgia and the complicated dynamics between the rich and powerful Cryer family and the friends and enemies they surround themselves by. The series also stars John Schneider, Renee Lawless, Crystal Fox, Eva Tamargo (ex-Pilar Lopez-Fitzgerald, "Passions"), Angela Robinson, Peter Parros (ex-Ben Harris, "As The World Turns"; ex-Ben Price, "One Life to Live"), Gavin Houston (ex-Remy Boudreau, "Guiding Light"; ex-Sly Thomas, "General Hospital"), Aaron O'Connell, Tyler Lepley and Jaclyn Betham.
Saturday, December 21, 2013 7:10 AM EDT
With just 10 days to go before it goes dark for good, one piece of several puzzles surrounding the end of SOAPnet was where some of the shows currently airing on the cable network would land once it said goodbye. In a press release, Pivot announced earlier this week that it has landed the rebroadcast airing rights to "Veronica Mars," which joined the SOAPnet lineup in March 2012. In announcing its agreement with Warner Bros. Television, producers of the series, the network also announced that it has picked up rerun rights to "Buffy the Vampire Slayer," which starred former "All My Children" actress Sarah Michelle Gellar (ex-Kendall Hart), as well. "Mars" starred Kristen Bell in the title role.
Saturday, December 21, 2013 4:09 AM EDT
As previously reported, Ryan Carnes is set to reprise his role of Lucas Jones on ABC's "General Hospital" in the coming weeks, but now we know when! A rep for the drama series informs Soap Opera Network that Carnes' first airdate is scheduled for Friday, January 17, 2014, which for those counting is episode #12974.
Saturday, December 21, 2013 2:53 AM EDT
"General Hospital" head writer Ron Carlivati tweeted about a newcomer hitting Port Charles and now Soap Opera Network has the details! Per a rep for the show, actor/model Ryan Paevey is joining the cast of the soap in the contract role of Nathan West, a detective working for the Port Charles Police Department.
Friday, December 20, 2013 1:51 PM EDT
Due to a White House press conference, ABC's "General Hospital" will be preempted today, December 20, 2013. As a result, episodes will be pushed back and today's previously scheduled original will instead air on Monday, December 23. In a statement, ABC says, "We apologize for any inconvenience and hope you'll tune in Monday for a fantastic episode!"
Friday, December 20, 2013 2:43 AM EDT
Ratings Report for the Week of December 9-13, 2013
Thursday, December 19, 2013 7:21 PM EDT
Although it had long been rumored, Disney/ABC Domestic Television made it official today that it has canceled "Katie," the daytime talker hosted by Katie Couric. "While production will continue on 'Katie' through June 2014, we've mutually agreed that there will not be a third season of the show," the company and Couric's team said in a joint statement. "We're very proud of everyone's contributions to making 'Katie' the #1 new syndicated talk show of 2012-2013, and we look forward to the rest of the season."
Thursday, December 19, 2013 2:16 PM EDT
For the week of December 9-13, 2013, ABC's "General Hospital" continued to pace for its best season in seven years in total viewers (since 2006/2007 television season), and is turning in its best performance in the key women sales demos in 2 1/2 to 4 years. The soap was number 1 in Women 18-49 for the second consecutive week (779,000/1.2 rating), which is the first back to back win the soap has had in the demo in six-and-a-half years (since week of 5/21/07). "GH" turned in its 2nd-most-watched week in over two years in Women 18-49 and in over two and a half years in Women 25-54 (1.06 million/1.7 rating), behind only last week and since weeks of 8/15/11 and 3/21/11, respectively. Moreover, the past three weeks have been the show's Top 3 most-watched weeks in nearly three years in Total Viewers – since week of 12/27/10. Additionally, "GH" posted the largest year-to-year increases of any broadcast daytime drama in Women 18-49 (+28% – 779,000 vs. 610,000) and Women 25-54 (+37% – 1.06 million vs. 774,000).
Wednesday, December 18, 2013 8:12 PM EDT
It looks like "Grey's Anatomy" star Chandra Wilson and hospitals are a match made in heaven: She's temporarily taking a break from her Seattle hospital and visiting "GH's" Port Charles!