General Hospital

ALL THINGS RELATED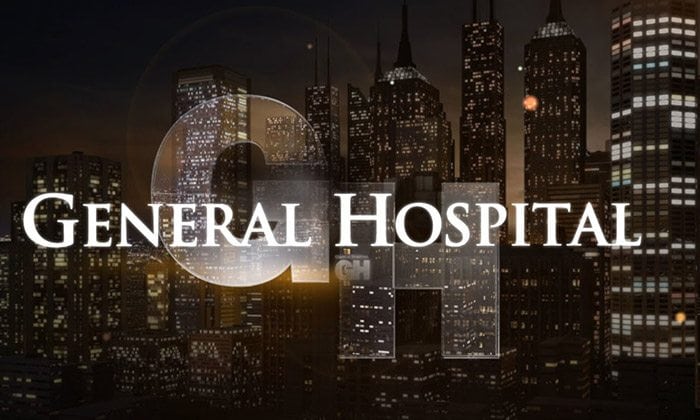 Thursday, June 12, 2014 2:18 PM EDT
For the week of June 2-6, 2014, ABC's "General Hospital" ranked as the week's #1 program in daytime among Women 18-49 (680,000/1.1 rating – tied on rating) and placed an ultra-competitive #2 in Women 25-54 (909,000/1.5 rating), rising to 8-week highs in the target demos – since week of 4/7/14, per Nielsen Media Research ratings data.
Thursday, June 12, 2014 12:15 AM EDT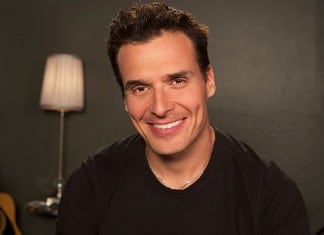 On On Sunday, June 15, OWN: Oprah Winfrey Network presents an all-new episode of "Oprah: Where Are They Now?" featuring several former daytime and primetime soap stars, along with Candy Spelling, the family matriarch famous for her 38-year marriage to legendary mega-producer Aaron Spelling, and who recently made headlines for her public feuds with daughter Tori. Spelling will be joined by "Knots Landing" veterans Joan Van Ark and Donna Mills and former "General Hospital" and "The Bold and the Beautiful" hunk Antonio Sabato Jr.
Monday, June 9, 2014 10:37 PM EDT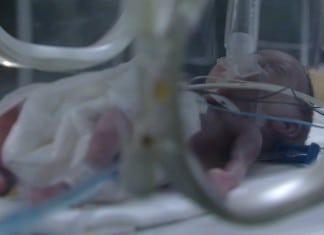 Several weeks have gone by since the hit and run caused by an unidentified individual forced Patrick (Jason Thompson) and Sabrina's (Teresa Castillo) car to veer off the road, which resulted in Sabrina to prematurely gave birth to their son - Gabriel Drake Santiago, who has since died.
Monday, June 9, 2014 4:55 PM EDT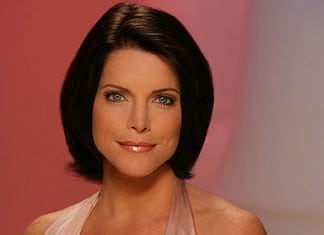 Soap star Lesli Kay is returning to CBS' "The Bold and the Beautiful" as Felicia Forrester. The actress tweeted the news on Thursday, June 5. "Worked an episode of B&B today. It was great fun!"
Sunday, June 8, 2014 6:53 PM EDT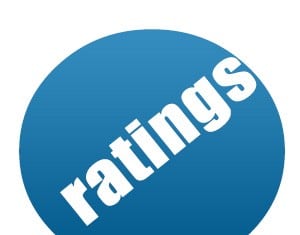 Ratings Report for the Week of May 26-30, 2014
Thursday, June 5, 2014 3:18 AM EDT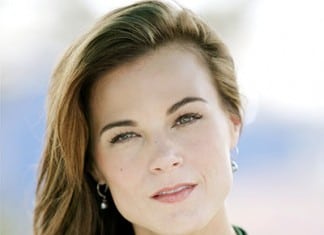 Famous for her red hair, Phyllis Summers on CBS' "The Young and the Restless" is about to get a new face. As previously reported, Gina Tognoni ("Guiding Light," "One Life to Live") is set to take on the role previously portrayed by Michelle Stafford, who is now appearing on ABC's "General Hospital." For fans wondering if Tognoni will be bringing back the fiery red look, the actress recently tweeted a response using an interesting hair quote/factoid.
Thursday, June 5, 2014 2:08 AM EDT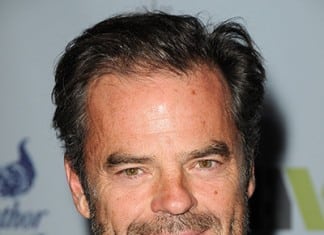 On Wednesday, June 4, the official "General Hospital" fan club announced on Twitter (@OfficialGHFC) that Wally Kurth will return as emcee for this year's "Blast from the Past" event, which provides fans with a rare opportunity of seeing past stars from the 51 years of the show together on stage. "It's true. I'm back for another year!" said Kurth on Twitter following the announcement."Blast from the Past" is one of several events taking place during the popular "General Hospital Fan Club Weekend," which gives attendees up close and personal time with many of the show's popular stars. The event is scheduled for Sunday, August 3.Last year the event was a roaring success, as the show celebrated its 50th anniversary, but for those thinking they might not attend this year for whatever reason, keep in mind that the event does not typically happen annually. Under normal circumstances, the event occurs every five years,...
Thursday, June 5, 2014 12:55 AM EDT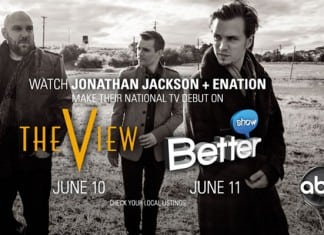 Fans who've attended the "General Hospital" fan club weekend over the years have had the pleasure of experiencing music by former "GH" star Jonathan Jackson (ex-Lucky Spencer) and his Enation band. Surprisingly enough, the band, which includes Jackson's real-life brother, Richard Lee, and Daniel Sweatt, have yet to perform in front of a national audience. That will soon change when they perform their new single, "Everything Is Possible," from their upcoming fall 2014 album, on ABC's "The View" and the syndicated/online talk show, "The Better Show," co-hosted by former "All My Children" actress Rebecca Budig (ex-Greenlee Smythe).
Wednesday, June 4, 2014 11:09 PM EDT
On Thursday, May 29, "General Hospital's" Teresa Castillo (Sabrina Santiago) delivered her first child – a girl – with husband Shane Aaron. The actress tweeted yesterday, "My husband and I are happy to announce the arrival of our baby girl, Victoria Milani. She was born on May 29th. We are in LOVE."
Tuesday, June 3, 2014 4:05 AM EDT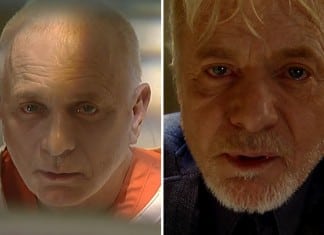 In the final segment of the Friday, May 30 episode of ABC's "General Hospital," the real Luke Spencer (Anthony Geary) asked the question, "Who are you?" to the person who has been impersonating him for the past several months. To amp up the drama, fans were treated to a chilling scene in which somber music played in the background as Fluke (aka: Fake Luke) responded and said, "Who am I? That's the million-dollar question, isn't it? Who do I look like? You? Lucas Lorenzo Spencer? But you want to know who is behind the face. You want to know who's pulling the strings, doing the dance. You want to know whose big, buzzing brain is behind this genius plan. Let me tell you in the simplest possible terms. Wouldn't you like to know?" Fluke then winked at Luke.