General Hospital

ALL THINGS RELATED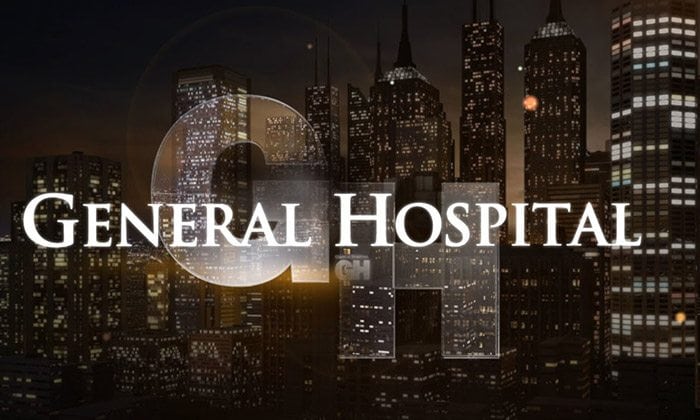 Tuesday, March 25, 2014 1:10 PM EDT
They say you can't keep a good man down, and apparently, you can't keep a bad one down, either: Victor Cassadine is reportedly heading back to the "General Hospital" canvas!
Friday, March 21, 2014 2:28 AM EDT
Ratings Report for the Week of March 10-14, 2014
Thursday, March 20, 2014 4:23 PM EDT
With all of the relationship woes and family drama happening for their alter egos on "The Young and the Restless," Joshua Morrow (Nicholas Newman) and Steve Burton (Dylan McAvoy) think it's high time for a bit of a comedy break!
Thursday, March 20, 2014 3:39 PM EDT
Former "As the World Turns" star Martha Byrne (ex-Lily Snyder; ex-Andrea Floyd, "General Hospital") is making her debut on NBC's drama series, "Crisis," next month, and it looks like she'll be doing it with a literal bang! A teaser trailer featuring the actress wearing a suicide vest has already racked up over a million YouTube views, with the number growing every day. Soap Opera Network caught up with Byrne to get the scoop on her emotional "Crisis" arc, how it might be a game changer for her career, what she thinks of soap fans and more!
Wednesday, March 19, 2014 3:27 PM EDT
Australian actor Zachary Garred is headed to "General Hospital," and it looks like his character will be as groovy as the turquoise waters surrounding the actor's original home!
Tuesday, March 18, 2014 12:00 PM EDT
Anyone who's been watching "The Young and the Restless" as of late knows that Nicholas Newman's life is about to be blown to smithereens. Not only has his father been tricking the love of his life into thinking she's been seeing and speaking with her dead daughter, he's on the verge of finding out that the very same woman he loves has been lying to him about the true paternity of his daughter! The drama is all pretty typical for Nick's portrayer, Joshua Morrow — who's been dealing with twisted Genoa City plots for nearly 20 years — but the drama he faces in his latest stint in the political drama thriller 'Tentacle 8?' Not so much! Soap Opera Network spoke with the actor about momentarily stepping away from his 'Y&R' craziness to film the exciting project, which is available on DVD in stores and on Amazon today. And we also got him to spill on all of the Victor (Eric Braeden), Sharon (Sharon Case) and Adam (formerly Michael Muhney) drama, too!
Monday, March 17, 2014 5:22 PM EDT
If you're ready for more secrets, scandals, passion and romance than ever before, you're in luck: The Emmy-nominated online soap opera "The Bay" is returning with an all-new Chapter 12 that promises to deliver sudser standards with a serious bang! What's more, the cast has already begun new installments of the ever-popular pre-launch "Confessions of Bay City," in which Bay City's biggest and baddest take the hot seat for jaw-dropping confessions!
Monday, March 17, 2014 12:55 PM EDT
Viewers may have been stunned with the reveal that "General Hospital's" new Chief of Staff was going to be none other than villainess Dr. Liesl Obrecht, but the devilish doc's portrayer, Kathleen Gati, was equally surprised upon hearing the unexpected news!
Friday, March 14, 2014 5:07 AM EDT
Ratings Report for the Week of March 3-7, 2014
Thursday, March 13, 2014 12:58 PM EDT
Daytime fans might be used to presently seeing actor Wally Kurth as Justin Kiriakis on NBC's "Days of our Lives," but it wasn't so long ago that the actor played "General Hospital's" Ned Ashton. And guess what? It looks like he'll be headed back to Port Charles in the near future!