ALL ARTICLES ABOUT

General Hospital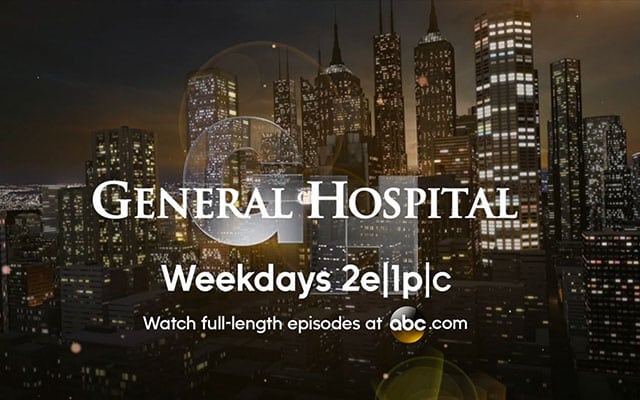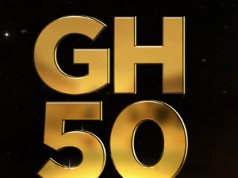 On Thursday, November 28 from 7:00 PM ET/PT through 1:00 AM ET/PT, SOAPnet will present a six hour "General Hospital" Nurses Ball marathon comprising all six episodes dedicated to the 50th anniversary of the ABC Daytime drama series, which aired earlier this year on both ABC and SOAPnet. The episodes include the return of Ingo Rademacher as Jasper "Jax" Jacks, Vanessa Marcil as Brenda Barrett, Richard Simmons as a caricature of himself, Rick Springfield's Noah Drake singing "Jessie's Girl," Magic Milo (Drew Cheetwood) and the gang, which includes "Dancing with the Stars'" Maksim Chmerkovskiy, doing a strip tease. Sabrina Santago (Teresa Castillo) and Patrick Drake (Jason Thompson) closed out the ball as they sang "You're Not Alone" to Emma Scorpio-Drake (Brooklyn Rae Silzer) as Port Charles' finest gathered around the stage.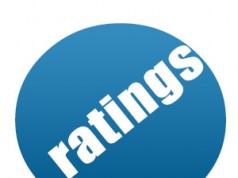 Ratings Report for the Week of October 7-11, 2013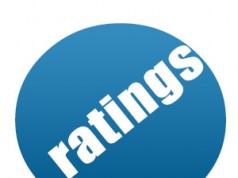 Ratings Report for the Week of September 30 - October 4, 2013
Corday Productions/Sony Pictures TelevisionRatings Report for the Week of September 23-27, 2013NOTE: Please do not copy and paste the entire ratings.  Thank you.Numbers...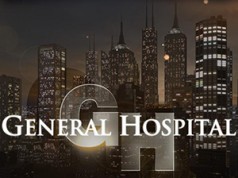 Guest starring on CBS' sitcom, "Two and a Half Men" has paid off for former "General Hospital" beauty Amber Tamblyn (ex-Emily Quartermaine): She's now been upped to series regular on the comedy that also stars Ashton Kutcher and Jon Cryer!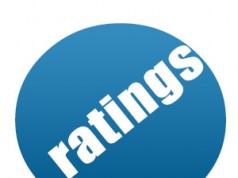 Ratings Report for the Week of September 16-20, 2013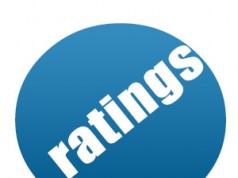 Ratings Report for the Week of September 9-13, 2013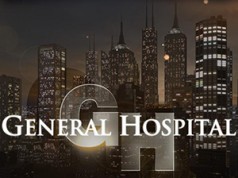 "General Hospital's" 50th Anniversary commemoration episodes have been bringing the sudser some of its highest ratings in months, and the numbers haven't stopped soaring! According to a press release sent out by the network, the show's recent baby and legal drama powered it to a five-month high of 2.78 million total viewers. In addition, the episodes propelled the show to its 2nd-most-watched week in five months in Women 18-49 (665,000/1.0 rating) and Women 25-54 (917,000/1.5 rating), respectively.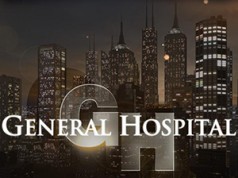 Ladies and gentlemen, prepare yourself for one of the strangest performances yet from "General Hospital" alum James Franco (ex-Franco)! The California native is appearing on tonight's premiere episode of Fox's 'The Mindy Project,' and star Mindy Kaling herself describes his performance as "the weirdest, funniest version of himself."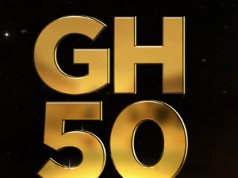 The 50th Anniversary season of ABC's "General Hospital" is on pace of bringing the soap its largest overall audience in five years, the network noted today based on Nielsen Media Research Data. In addition, for the week of September 2, the daytime drama series hit 2-year highs in Women 18-49 (734,000/1.1 rating) and Women 25-54 (967,000/1.6 rating), 10-month high in Women 18-34 (274,000/0.8 rating) and 5-month high in Total Viewers (2.75 million) as "baby fever" continued to power much of the shows overall storyline. In fact, Thursday's telecast (September 5), featuring the imminent birth of Britt's baby, stood as the series' most-watched telecast in nearly over 2 years in Women 18-49 (845,000) and Women 25-54 (1.06 million) and in 8 months in Women 18-34 (342,000) - since 8/15/11 and 1/18/13, respectively.