General Hospital

ALL THINGS RELATED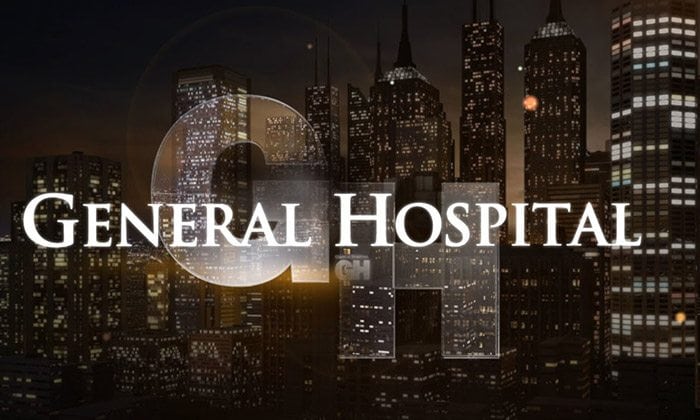 Tuesday, August 26, 2014 9:03 PM EDT
Last week "General Hospital" executive producer Frank Valentini revealed that there will be plenty of villains hanging around the denizens of Port Charles this fall and he wasn't kidding. While a show rep issued a "no comment" when contacted by Soap Opera Network, actress Robin Mattson announced on her Facebook page yesterday that she is returning to the daytime soap as Heather Webber in the near future. "Heather is returning to GH soon!" read Mattson's Facebook posting. Fans last saw Heather in February, when she was carted off to jail.
Monday, August 25, 2014 2:22 PM EDT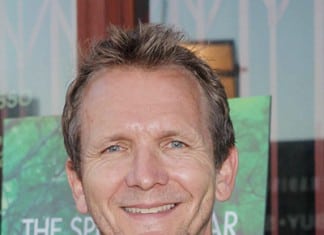 Sebastian Roche experienced quite a lot of excitement as "General Hospital's" Jerry Jax, but even his Port Charles stint couldn't have prepared him for his latest ride: The French/Scottish actor will be starring opposite Liam Neeson in Universal Picture's latest thriller, "A Walk Among the Tombstones!"
Sunday, August 24, 2014 6:32 PM EDT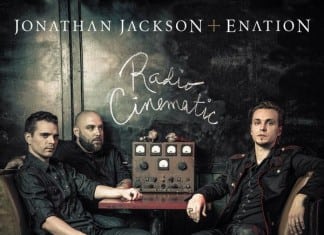 When he's not appearing on ABC's "Nashville," former "General Hospital" star Jonathan Jackson (ex-Lucky Spencer) is working on music for the upcoming release of his new album with band Enation, whose members include Jackson's real-life brother, Richard Lee, and Daniel Sweatt. The album, "Radio Cinematic," is set for release on Tuesday, October 14 via Loud and Proud Records. Late last week the band shared the album cover art on social media. Greg Archilla and Patrick Dillett co-produced the album.Songs from "Radio Cinematic" include first single "Everything is Possible," which the band performed on "The View" and "The Better Show" back in June, and marked the first time the band performed together in front of a national television audience, and the track "Cinematic.""Love has a fight in it. It's not passive. It's fierce," says Jackson on the realiability of "Everything is Possible." He adds, "There's this proverb: Love is stronger...
Friday, August 22, 2014 11:42 PM EDT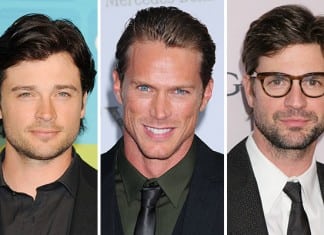 As they celebrated their first anniversary as hosts of "Soap Box with Lilly & Martha" on Thursday, August 21, former daytime soap stars Lilly Melgar ("General Hospital") and Martha Madison ("Days of our Lives") had soap journalist Michael Maloney, talent manager Michael Bruno and online soap reporter Michael Fairman on as guests as they discussed the week's biggest soap opera news. No story was bigger this past week than the news of Justin Hartley ("Passions," "Revenge," "Mistresses") returning to daytime television to portray a recast Adam Newman on CBS' "The Young and the Restless." According to Bruno, however, there was a chance that the role could have gone to Hartley's former "Smallville" co-star Tom Welling, "Sex and the City's" Jason Lewis or "Queer as Folk's'" Gale Harold.
Friday, August 22, 2014 7:09 PM EDT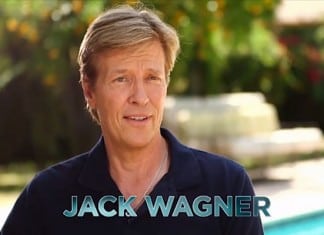 On Sundays all-new edition of "Oprah: Where Are They Now?" on OWN: Oprah Winfrey Network, the show provides an update on the status of former "General Hospital" and "The Bold and the Beautiful" star Jack Wagner. In the episode, Wagner opens up about his real-life divorce from former "GH" on-screen love interest, Kristina Wagner (Felicia Scorpio), meeting his long-lost daughter for the first time, and his music career.
Friday, August 22, 2014 6:06 PM EDT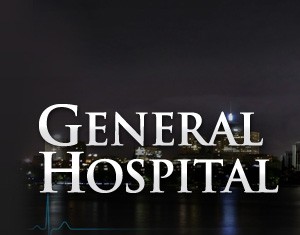 Ratings Report for the Week of August 11-15, 2014
Friday, August 22, 2014 2:46 PM EDT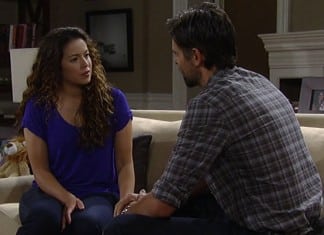 On the Thursday, August 21 episode of ABC's "General Hospital," Sabrina Santiago (Teresa Castillo) returned from her long trip away from Port Charles after looking to clear her head following the death of her son, Gabriel, with Patrick Drake (Jason Thompson). Upon her return, Sabrina is shocked to learn that for much of the time she had been gone Patrick knew who ran them off the road and caused their son's death. She also learns that her best friend Felix Dubois (Marc Anthony Samuel) knew as well. Neither Patrick or Felix opted to call her to tell her because they feared what it would do to her mental state, as noted by Castillo in Soap Opera Network's recent interview with the actress.
Thursday, August 21, 2014 1:16 AM EDT
It's been awhile since shippers of Sonny Corinthos (Maurice Benard) and Carly Corinthos Jacks (Laura Wright) had something to be cheerful about when it comes to their favorite too perfect for each other couple, but this week they finally got some e's of glee - Sonny and Carly had sex!
Wednesday, August 20, 2014 2:42 PM EDT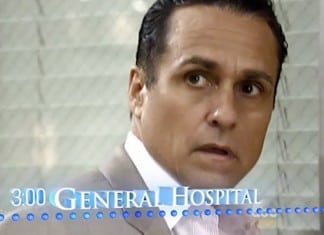 KABC featured on set interviews with the likes of Dominic Zamprogna (Dante), Sean Blakemore (Shawn), Jason Thompson (Patrick), Laura Wright (Carly), Ryan Paevey (Nathan) and executive producer Frank Valentini to promote the time slot switch of ABC's "General Hospital" back to 2:00 PM beginning Monday, September 8 in the Los Angeles market, while it's New York counterpart, WABC, has released several promos highlighting the sexy storylines and hot stars of the daytime drama series including the aforementioned Thompson and Wright, William deVry (Julian), Maurice Benard (Sonny) and Kirsten Storms (Maxie). "GH" moves back to 3:00 PM in the New York market also on Monday, September 8.
Tuesday, August 19, 2014 11:47 PM EDT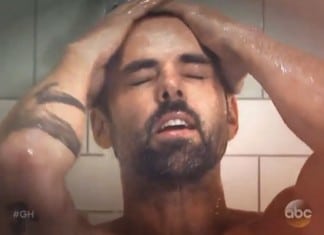 In a clip that aired during the Monday, August 18 broadcast of KABC's "Eyewitness News" at 4:00 PM, reporter George Pennacchio noted time slot changes taking place on the ABC Owned Television (OTV) station beginning Monday, September 8, which finds "General Hospital" returning to its original 25+ year time period of 2:00 PM on the station.