General Hospital

ALL THINGS RELATED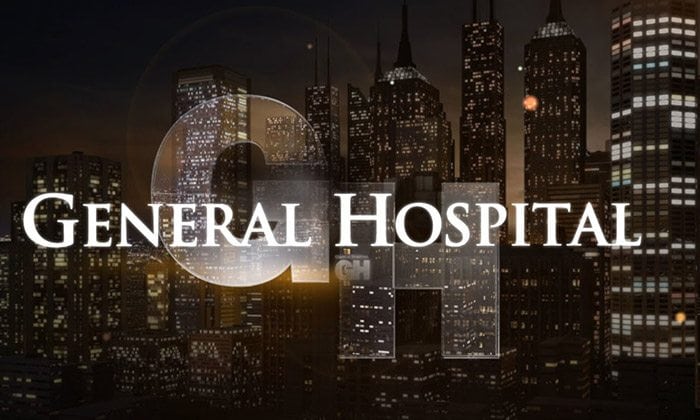 Wednesday, October 1, 2014 4:47 PM EDT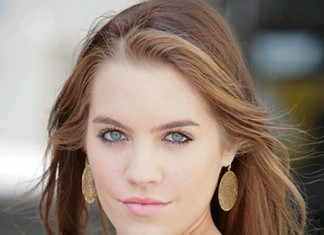 "One Life to Live" fans had the privilege of literally watching
Kristen Alderson
grow up via her portrayal of Starr Manning, a role she landed back in 1998. And "General Hospital" fans then had the unique privilege of watching the actress shed the character she'd played for nearly 14 years on OLTL and embody her new character — Kiki Jerome — right before their eyes. The journey has been filled with a lot of ups and downs, but Alderson recently shared with
Soap Opera Network
that Kiki is finally coming into her own — which she couldn't be more thrilled about!
Wednesday, October 1, 2014 1:39 PM EDT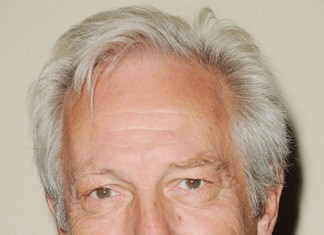 Former "General Hospital" star
Hugo Napier
— who played Lord Larry Ashton in the late 80s and early 90s — is making a Port Charles return!
Wednesday, October 1, 2014 12:42 AM EDT
For several weeks now "General Hospital" star
Nancy Lee Grahn
(Alexis Davis) has been
teasing
an upcoming ABC.com series that she's hosting which will feature the likes of comedians
Sarah Colonna
("Chelsea Lately"),
Jimmy Pardo
("Comedy Bang! Bang!") and
Jen Kober
("American Reunion"), as well as "GH" stars 
Sebastian Roche
(ex-Jerry Jacks),
Lisa LoCicero
(Olivia Falconeri), 
Jason Thompson
(Patrick Drake) and
Kirsten Storms
(Maxie Jones), which she describes as a show about her daytime drama series "with a big dose of funny or die or be in a coma coming to ABC.com." Just a short time ago, Grahn
revealed
the new series has officially wrapped filming and will be called "General Hospital Now," which she also notes is "SNLish mixed with Soap. Coming soon in digital near you."
Tuesday, September 30, 2014 11:55 PM EDT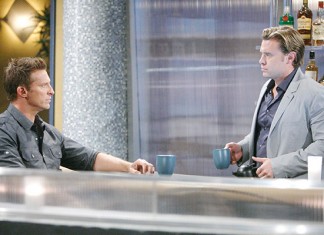 Since it was
announced
earlier this month that
Billy Miller
(ex-Billy Abbott, "The Young and the Restless") would officially be joining the cast of ABC's "General Hospital" in the contract role of Jason Morgan, previously portrayed by
Steve Burton
(Dylan McAvoy, "Y&R") after months of rumors and speculation, the three time Daytime Emmy Award winning actor will finally show his face on the
Wednesday, October 1
episode of the daytime drama series, it was revealed today by head writer
Ron Carlivati
and actress
Michelle Stafford
(Nina Clay) on Twitter.
Tuesday, September 30, 2014 3:26 PM EDT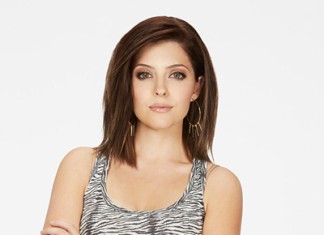 Jen Lilley
is well aware that she hit soap opera gold when she landed the role of "Days of our Lives'" Theresa Donovan. The feisty character has gotten one stellar storyline after the next — and it doesn't look like the runaway train will be stopping any time soon!
Soap Opera Network
caught up with actress, who spilled the deets on Theresa's rivalry with Kristen (
Eileen Davidson
), her love/hate relationship with sister Eve (
Kassie DePaiva
), and how her alter ego just may well be done with her current love life once and for all!
Sunday, September 28, 2014 6:38 PM EDT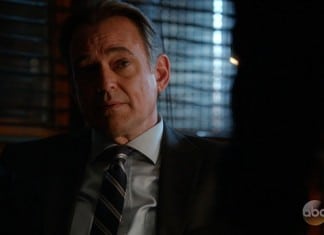 On the
Monday, September 29
season premiere episode of ABC's "Castle," "General Hospital" star
Jon Lindstrom
(Kevin Collins) will guest star as FBI Agent Connors, who helps Detective Kate Beckett (
Stana Katic
) try to solve the toughest case of her career following her much-anticipated nuptials to Richard Castle (
Nathan Fillion
; ex-Joey Buchanan, "One Life to Live") that resulted in an ominous black SUV driving him off the road in the season finale before he could see his blushing bride.
Saturday, September 27, 2014 7:15 PM EDT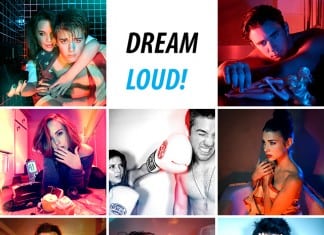 With photography by
Brad Everett Young
, several of daytime's hottest young stars including "General Hospital's"
Kristen Alderson
(Kiki),
Chad Duell
(Michael),
Ryan Carnes
(Lucas),
Marc Anthony Samuel
(Felix) and
Ian Buchanan
(Duke), "Days of our Lives'"
Brendan Coughlin
(T),
Allison Paige
(Bev),
Guy Wilson
(Will),
Jen Lilley
(Theresa),
Billy Flynn
(Chad),
Casey Moss
(JJ) and
Kevin Riggin
(Rory), and "The Young and the Restless'"
Camryn Grimes
(Mariah), along with stars from "Baby Daddy" (
Derek Theleer
), "Teen Wolf" (Stephen Lunsford) and "Power Rangers," have taken part in the
Dream Loud campaign
that hopes to bring music and the arts programs back into schools. "Port Charles" alum
Brian Gaskill
is also featured in the campaign, among countless others.
Friday, September 26, 2014 9:23 PM EDT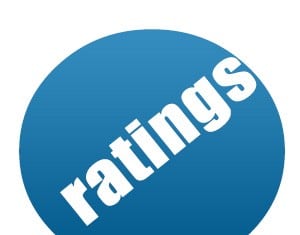 Ratings Report for the Week of September 15-19, 2014
Thursday, September 25, 2014 5:10 PM EDT
"The Young and the Restless" has cemented its spot as the number one daytime drama for the past 25 years with a record of outstanding decisions, and the sudser's latest flawless move was the addition of Emmy-winning actress
Gina Tognoni
, who took over the role of Phyllis Summers (previously portrayed by
Michelle Stafford
, Nina Clay, "General Hospital") this year. The Missouri native showed off her serious acting chops as "Guiding Light's" Dinah Marler and "One Life to Live's" Kelly Cramer, and now that Phyllis is finally out of her lengthy coma and headed back to Genoa City starting this week, Tognoni will be giving soap fans yet another dose of her powerhouse skills — but this time, as the feisty GC diva "Y&R" fans have loved since she hit the scene back in 1994!
Tuesday, September 23, 2014 4:47 PM EDT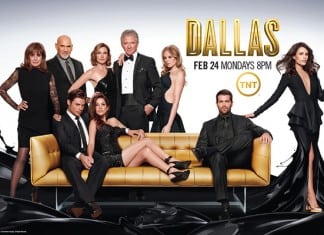 All we can say about the season three finale of TNT's primetime soap, "Dallas," is holy sheep sh*%#t! A promo for the popular series teased that an Ewing was going to die in last night's September 22 episode, and by golly, the show followed through: Christopher Ewing (played by former "Passions" star
Jesse Metcalf
) died in a fiery car explosion, much to the horror of audiences everywhere!