General Hospital

ALL THINGS RELATED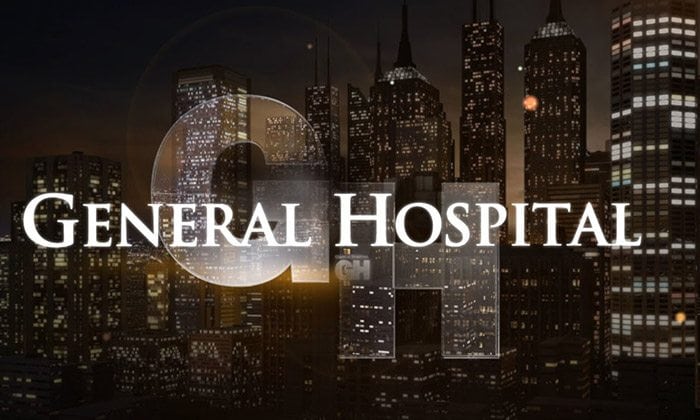 Friday, January 24, 2014 5:06 PM EDT
After Nancy Lee Grahn (Alexis Davis) commented on her Twitter page earlier this week after a fan asked, "When will it be time for Ric to come home???" and the actress responded with, "shooting it this week ull see it next month," fans have been left wondering if that meant Rick Hearst would be returning to ABC's "General Hospital." Today, Soap Opera Digest is reporting that the actor is indeed heading back to Port Charles.
Friday, January 24, 2014 2:18 PM EDT
As previously reported, former "General Hospital" actress Emily Wilson (ex-Ellie Trout) is set to appear in an upcoming episode of ABC's "Castle," entitled "Dressed To Kill."
Friday, January 24, 2014 1:25 AM EDT
While he may no longer be portraying the role of Steve Webber on ABC's "General Hospital" that doesn't mean fans of the daytime drama series can't join in the fun with actor Scott Reeves during the upcoming General Hospital Fan Club Weekend taking place from Thursday, July 31 through Monday, August 4 at the Sportmen's Lodge Hotel and Events Center in Studio City, CA.
Thursday, January 23, 2014 10:41 PM EDT
There's so much excitement happening over at "General Hospital," it's tough to keep up! And when Soap Opera Network recently spoke with actress Finola Hughes (Anna Devane), she teased that the strong, layered storylines fans have been enjoying as of late will continue to pack a punch throughout 2014. But just what will this year have in store for the lovely lady? Read on to find out!
Thursday, January 23, 2014 9:20 PM EDT
"Days of our Lives" may be losing actress, Alison Sweeney (Sami Brady) later this year, but an equally powerhouse actress may be swooping into Salem: Former "One Life to Live" actress Kassie DePaiva (ex-Blair Cramer)!
Thursday, January 23, 2014 12:45 PM EDT
Fans of "General Hospital's" headwriter, Ron Carlivati, have something to be very happy about today: The scribe announced that he's signed a new contract with the ABC soap opera!
Thursday, January 23, 2014 12:19 AM EDT
In a promo for this week's "General Hospital" ABC highlights the mob war between the Corinthos family and the Jeromes. "In the mob world, where there's betrayal, there will be blood!" states the announcer as guns are drawn by Sonny (Maurice Benard), Julian (William deVry), Morgan (Bryan Craig) and even Ava (Maura West).
Wednesday, January 22, 2014 10:21 PM EDT
Several "Days of our Lives" actors have tweeted short congratulatory messages in support of today's news that NBC has renewed their series until the 2015-2016 season, but they're not the only people celebrating the exciting news: Major personalities from the rival soaps have jumped aboard to give shout outs to the iconic soap, as well!
Wednesday, January 22, 2014 10:08 PM EDT
While it doesn't come as much of a surprise, Deadline Hollywood is reporting that ABC is renewing its commitment to "General Hospital" for the upcoming 2014-15 television season. The "GH" renewal follows the recent two-year "Days of our Lives" renewal by NBC, which was announced today, and last week's renewal of "The Bold and the Beautiful" and "The Young and the Restless" by CBS. Historically, as the network owns "GH" outright, ABC won't necessarily make an "official" announcement as CBS and NBC have for their daytime soaps.
Wednesday, January 22, 2014 9:30 PM EDT
There have been a slew of stories celebrating soap operas' recent turnaround in the ratings game as of late, but it's an unexpected trend worth repeating: Soaps are back, baby! And "General Hospital," which was marching toward an ABC death similar to "All My Children" and "One Life to Live," is doing particularly well. Soap Opera Network sat down with the sudser's very own William DeVry (Julian Jerome), who discussed some particulars of why "GH" is on such an upswing. And while he was at it, he revealed some details on what's to come in Julian's life, as well!
Wednesday, January 22, 2014 7:59 PM EDT
With many casting changes in place and new faces set to arrive in Genoa City, the next few weeks on "The Young and the Restless" may be a bit of a flurry. But no worries, because Soap Opera Network has got all the upcoming casting deets right here in one handy-dandy reference place!
Wednesday, January 22, 2014 3:19 PM EDT
In perhaps his biggest directorial effort yet, James Franco adapts "Child of God," a film based on a Cormac McCarthy novel of the same name. A teaser trailer for the film was released last August, but today we get a first full-length look at the film.
Wednesday, January 22, 2014 9:15 AM EDT
As "General Hospital's" executive producer, Frank Valentini, recently revealed to Soap Opera Network, the next few months of the iconic soap opera are going to be filled with can't-miss-television. And Dominic Zamprogna (Dante Falconeri) says that part of the excitement to come will definitely include some twists and turns in the complicated baby situation his alter ego is caught in with Britt Westbourne (Kelly Thiebaud) and Lulu Spencer (Emme Rylan).