General Hospital

ALL THINGS RELATED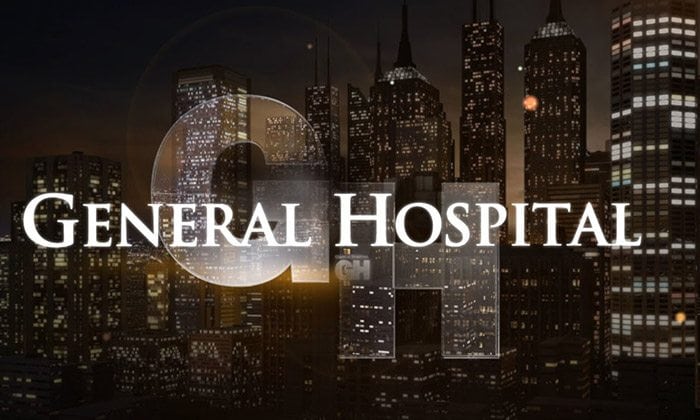 Sunday, December 21, 2014 10:21 PM EDT
While the network originally planned to air a repeat episode, as a result of the Friday, December 19 presidential address by
President Barack Obama
, ABC will now air an original episode of "General Hospital" on Christmas Eve,
December 24
.
Thursday, December 18, 2014 6:15 PM EDT
Monday, December 15, 2014 1:59 AM EDT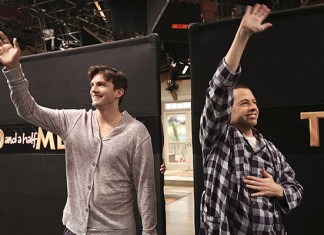 On Thursday, February 19, "Two and a Half Men," one of television's longest running and most successful comedies, will conclude its 12th and final season with a special one-hour series finale, CBS recently announced. In addition to "Men," CBS also announced that "The Odd Couple" remake, starring Matthew Perry as endearing slob Oscar Madison and Thomas Lennon as uptight neat freak Felix Unger, will precede the "Men" finale when the series premieres following a brand new episode of "The Big Bang Theory" on the same night. Repeats of "The Big Bang Theory" will replace "Men" beginning Thursday, February 26. It will lead into "Mom," which moves to 9:30 PM, ET/PT.Starring Ashton Kutcher and Jon Cryer, "Men" received a creative bump in its 11th season with the addition of former "General Hospital" star Amber Tamblyn (ex-Emily Quartermaine) as Jenny Harper, the long-lost illegitimate daughter of Charlie (Charlie Sheen), who showed up at Walden's (Kutcher)...
Friday, December 12, 2014 5:59 PM EDT
Wednesday, December 10, 2014 8:56 PM EDT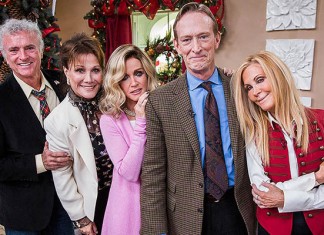 As
previously reported
, the cast of "Knots Landing" will reunite on the
Thursday, December 11
edition of Hallmark Channel's "Home & Family." In your first look at the reunion, cast members of the popular primetime soap opera -
Donna Mills
,
Joan Van Ark
,
Michele Lee
,
Ted Shackelford
and
Kevin Dobson
- sat down with hosts Mark Steines and Cristina Ferrare to discuss life after the cul-de-sac, while also taking time to celebrate Mills' birthday.
Wednesday, December 10, 2014 8:00 PM EDT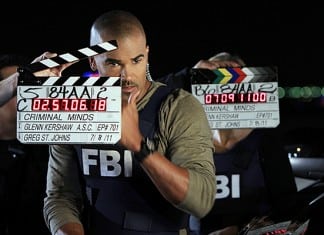 On Tuesday, December 9, the National Association for the Advancement of Colored People (NAACP) announced the nominees for the 46th Annual NAACP Image Awards. For the first time since at least 1994, when the category was first recognized, no actor or actress from a daytime drama series was nominated in the Outstanding Actor or Outstanding Actress in a Daytime Drama Series following the organizations decision not to include the categories this year. Representatives for the NAACP have yet to officially comment on the matter at press time.
Monday, December 8, 2014 10:41 PM EDT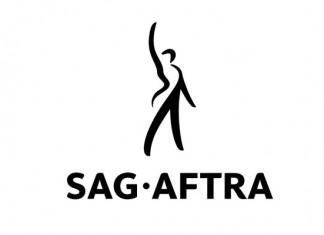 The SAG-AFTRA National Board announced today that it has reached a tentative agreement with broadcast networks ABC, CBS, NBC and FOX, among other producers, on terms for a successor agreement to the National Code of Fair Practice for Network Television Broadcasting (Network Television Code). The agreement, approved by a 93% vote by the board, covers dramas in first-run syndication, morning news shows, talk shows, serials (soap operas), variety, reality, contest, sports and promotional announcements.
Monday, December 8, 2014 9:05 PM EDT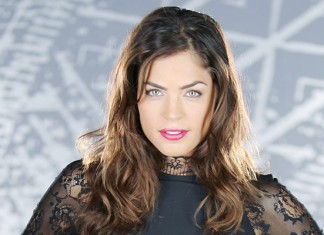 If you tuned into today's episode of ABC's "General Hospital," you may be wondering if this is really the last you'll be seeing of Britt Westbourne now that she's departed Port Charles with her father, Cesar Faison (
Anders Hove
), after leaving her mother, Liesl Obrecht (
Kathleen Gati
), emotionally devastated. While "GH" never officially confirmed
Kelly Thiebaud
's departure prior to today's episode, the actress took to her Instagram page to
say goodbye to fans
of the Britch!
Monday, December 8, 2014 7:34 PM EDT
On the
Thursday, December 11
edition of Hallmark Channel's "Home & Family," "Knots Landing stars
Donna Mills
,
Joan Van Ark
,
Michele Lee
,
Ted Shackelford
and
Kevin Dobson
will reunite when hosts
Mark Steines
and
Cristina Ferrare
bring the five cast members together to share memories, surprises, and music!
Monday, December 8, 2014 11:00 AM EDT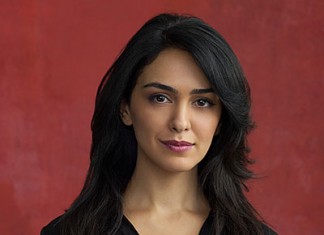 Nazanin Boniadi
, who portrayed Fara Sherazi on Showtimes "Homeland" during its third and fourth seasons, has been cast as the lead in the
Timur Bekmambetov
-directed remake of "Ben-Hur" for MGM and Paramount Pictures, reports 
Deadline
. The actress previously portrayed the role of Leyla Mir on ABC's "General Hospital" and SOAPnet's "General Hospital: Night Shift."