General Hospital

ALL THINGS RELATED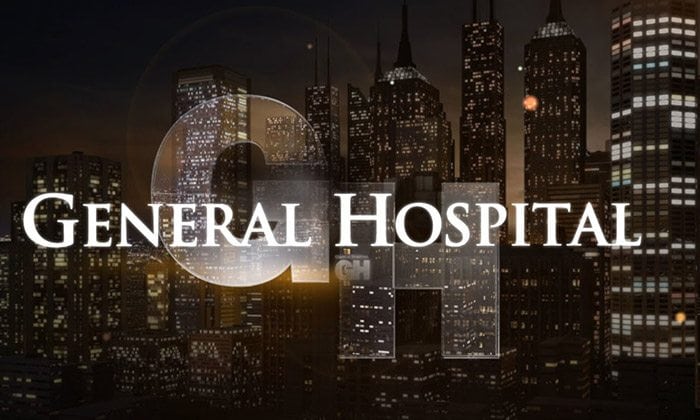 Monday, January 5, 2015 5:31 PM EDT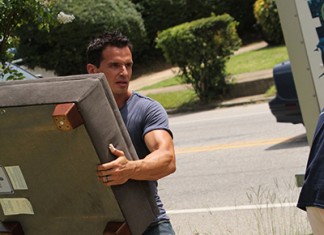 Bellum Entertainment and Raycom Media announced today that it has picked up two seasons of "Fix It & Finish It," hosted by "General Hospital" and "Dancing with the Stars" alum
Antonio Sabato, Jr
., and sister series "Flip My Food," hosted by
Chef Jeff Henderson
. The pickup for seasons 2 and 3 for both includes 150 episodes per season and expands the reach of each series beyond the existing Raycom Media stations.
Sunday, January 4, 2015 11:00 AM EDT
Just before the holiday break, actor
Robb Derringer
announced on social media that he will soon be departing ABC's "General Hospital," where he's been portraying the recurring role of Special Agent Kyle Sloane opposite
Finola Hughes
(Anna Devane) since mid-November.
Wednesday, December 31, 2014 10:30 AM EDT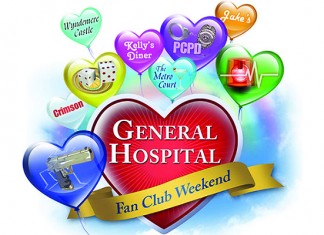 "General Hospital" will be celebrating its 52nd birthday in 2015, and in honor of the continued success of the series, the official "GH" fan club will be holding its annual weekend where fans of the daytime drama series can meet and interact with the entire cast.
Tuesday, December 30, 2014 7:12 PM EDT
"General Hospital" is littered with talented individuals who can not only act circles around anyone who may appear next to them on screen, but they can also sing as well, as evidenced by the Nurses Balls and even ABC Daytime's now defunct Broadway Cares charity events.
Jason Thompson
, who portrays Patrick Drake on the daytime drama series, is no different.
Monday, December 29, 2014 10:30 AM EDT
Scheduled to return from its midseason break on
Wednesday, January 28
for the remaining six episodes of its fourth season,
Soap Opera Network
has learned that "General Hospital's"
Billy Miller
(Jason Morgan) will appear in the season finale episode of USA Network's "Suits."
Monday, December 29, 2014 10:15 AM EDT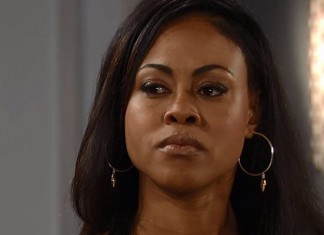 In an newly released promo highlighting the goings on in Port Charles as it gets ready to close out 2014, and enter the prospect of new beginnings in 2015, ABC'S "General Hospital" is kicking things off with a bang in the New Year as several characters hit the sheets, some expected and some very surprising!
Monday, December 29, 2014 10:00 AM EDT
"In the immortal words of
Cher
, you better sit down, kids," wrote soap columnist
Carolyn Hinsey
, who has penned her final "It's Only My Opinion" for
Soap Opera Digest
magazine, which appears in the January 5, 2015 issue. "I've taken another job, which means I have to give up this column and I am really sorry about that."
Monday, December 29, 2014 9:00 AM EDT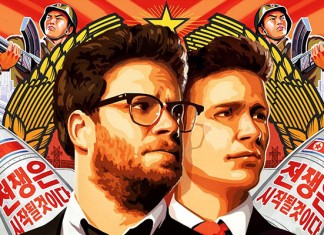 When several major theater chains stated they wouldn't be showing "The Interview" upon its Christmas Day release, following threats by hackers who claimed responsibility for the hacking of Sony Pictures Entertainment last month, after it became abundantly clear that the film was at the center of a massive cyber attack on the studio, Sony Pictures reversed its
decision
to pull the film altogether and instead opted last week to release the film as planned. As a result, the film has raked in roughly $15 million in online sales and rentals, with more than 2 million downloads, and an estimated $2.8 million in ticket sales from smaller theater chains.
Saturday, December 27, 2014 5:05 PM EDT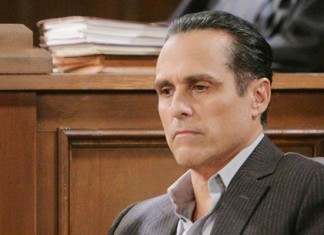 When it looked like "General Hospital's" Sonny Corinthos would finally be paying for his crimes as he was set to serve some serious jail time for the murder of AJ Quartermaine, it looks like he'll soon be released after time served with word that actor
Maurice Benard
has signed a new deal with the daytime drama series.
Sunday, December 21, 2014 10:58 PM EDT
Late last month we released a new layout of our website that was to allow us to present our content in manner we've been working towards for some time. Unfortunately, the design came with some issues that needed to be cleaned up. That cleanup left the site virtually silent news and interview wise. That's now over.