ALL ARTICLES ABOUT

General Hospital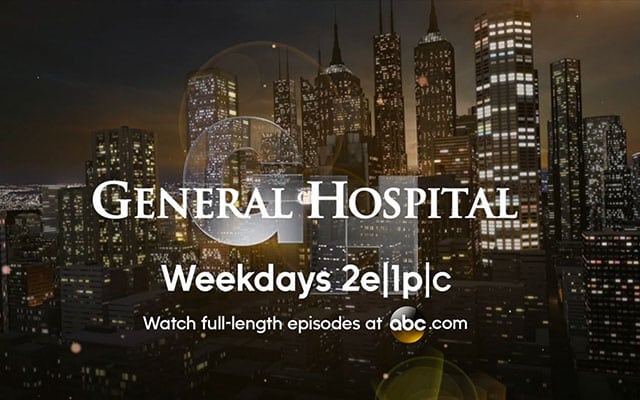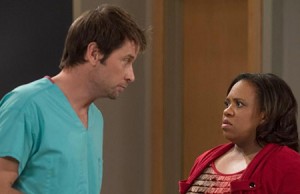 As previously reported, "Grey's Anatomy" star Chandra Wilson (Dr. Miranda Bailey) will appear on the Wednesday, January 29 episode of ABC's "General Hospital" as Tina Estrada, a patient of Dr. Kevin Collins (Jon Lindstrom), who goes to General Hospital for her regularly scheduled appointment. According to the network, Tina comes face to face with an unfamiliar nurse in the episode and demands to know why HE is in her doctor's office. The "nurse" is actually reformed serial killer Franco (Roger Howarth), as noted in the picture above, who is hiding out from the police after a warrant is issued for his arrest in the disappearance and possible murder of Carly Corinthos Jacks (Laura Wright).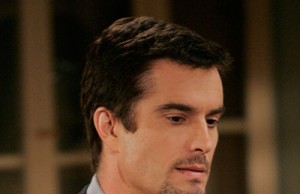 Yesterday, it was announced that veteran soap actor Rick Hearst would be returning to ABC's "General Hospital" for the first time since 2009 as his character Ric Lansing. Hearst is scheduled to first air on Monday February 24, but isn't expected to speak until Tuesday, February 25, according to ABC Soaps In Depth. In honor of his grand return, the actor took to Twitter to thank the fans, "GH" executive producer Frank Valentini and head writer Ron Carlivati for making it all happen.
Primetime
on Saturday, January 25, 2014 @ 4:12 PM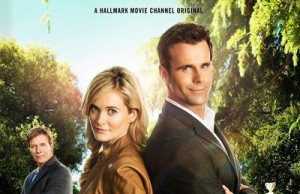 As previously reported, soap stars Cameron Mathison (ex-Ryan Lavery, "All My Children") and Jack Wagner (ex-Frisco Jones, "General Hospital;" ex-Dominick Marone, "The Bold and the Beautiful") are set to star in the Hallmark Movie Channel Original movie, "My Gal Sunday," which premieres tonight at 9:00 PM ET on the cable network.
InSession
on Friday, January 24, 2014 @ 11:15 PM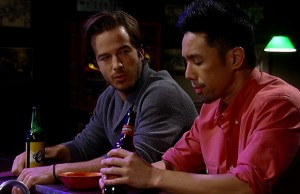 If you tuned into today's episode of ABC's "General Hospital" you saw two huge reveals for the character of Brad Cooper, portrayed by actor Parry Shen. In one, it was revealed that Brad and Lucas Jones (Ryan Carnes) slept together after drowning their sorrows at the Floating Rib bar. In the other, it was revealed that Brad's real father is Kim Wu from the 1980's Asian Quarter storyline, which is famously remembered in flashbacks when a young Robin Scorpio (Kimberly McCullough) runs to the awaiting arms of her mother Anna Devanne (Finola Hughes). In fact, the scenes were recently aired when Robin once again reunited with her mother last year. In light of all the action and the drama, Soap Opera Network spoke with Shen about the huge storyline twists and turns that the soap was able to keep secret right up to the conclusion of today's episode.
News
on Friday, January 24, 2014 @ 7:45 PM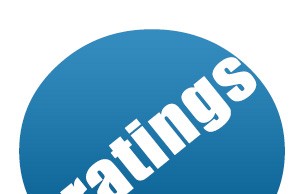 Ratings Report for the Week of January 13-17, 2014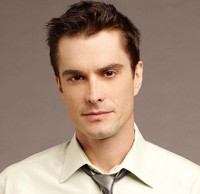 After Nancy Lee Grahn (Alexis Davis) commented on her Twitter page earlier this week after a fan asked, "When will it be time for Ric to come home???" and the actress responded with, "shooting it this week ull see it next month," fans have been left wondering if that meant Rick Hearst would be returning to ABC's "General Hospital." Today, Soap Opera Digest is reporting that the actor is indeed heading back to Port Charles.
Primetime
on Friday, January 24, 2014 @ 2:18 PM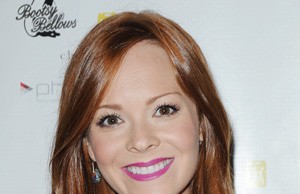 As previously reported, former "General Hospital" actress Emily Wilson (ex-Ellie Trout) is set to appear in an upcoming episode of ABC's "Castle," entitled "Dressed To Kill."
News
on Friday, January 24, 2014 @ 1:25 AM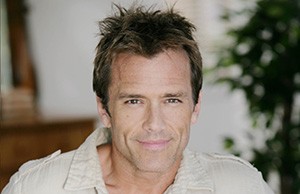 While he may no longer be portraying the role of Steve Webber on ABC's "General Hospital" that doesn't mean fans of the daytime drama series can't join in the fun with actor Scott Reeves during the upcoming General Hospital Fan Club Weekend taking place from Thursday, July 31 through Monday, August 4 at the Sportmen's Lodge Hotel and Events Center in Studio City, CA.
News
on Thursday, January 23, 2014 @ 10:41 PM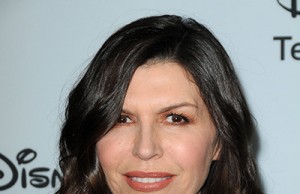 There's so much excitement happening over at "General Hospital," it's tough to keep up! And when Soap Opera Network recently spoke with actress Finola Hughes (Anna Devane), she teased that the strong, layered storylines fans have been enjoying as of late will continue to pack a punch throughout 2014. But just what will this year have in store for the lovely lady? Read on to find out!
News
on Thursday, January 23, 2014 @ 9:20 PM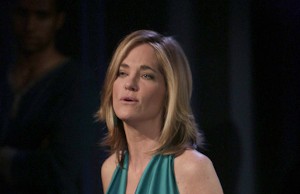 "Days of our Lives" may be losing actress, Alison Sweeney (Sami Brady) later this year, but an equally powerhouse actress may be swooping into Salem: Former "One Life to Live" actress Kassie DePaiva (ex-Blair Cramer)!
News
on Thursday, January 23, 2014 @ 12:45 PM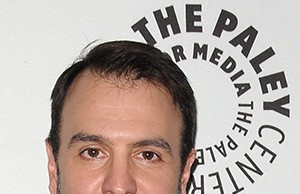 Fans of "General Hospital's" headwriter, Ron Carlivati, have something to be very happy about today: The scribe announced that he's signed a new contract with the ABC soap opera!
Promos
on Thursday, January 23, 2014 @ 12:19 AM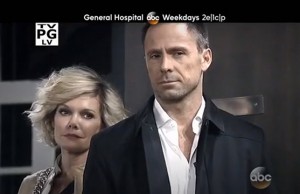 In a promo for this week's "General Hospital" ABC highlights the mob war between the Corinthos family and the Jeromes. "In the mob world, where there's betrayal, there will be blood!" states the announcer as guns are drawn by Sonny (Maurice Benard), Julian (William deVry), Morgan (Bryan Craig) and even Ava (Maura West).
News
on Wednesday, January 22, 2014 @ 10:21 PM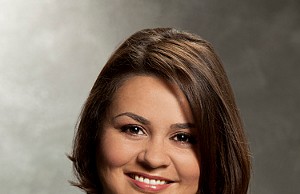 Several "Days of our Lives" actors have tweeted short congratulatory messages in support of today's news that NBC has renewed their series until the 2015-2016 season, but they're not the only people celebrating the exciting news: Major personalities from the rival soaps have jumped aboard to give shout outs to the iconic soap, as well!