ALL ARTICLES ABOUT

General Hospital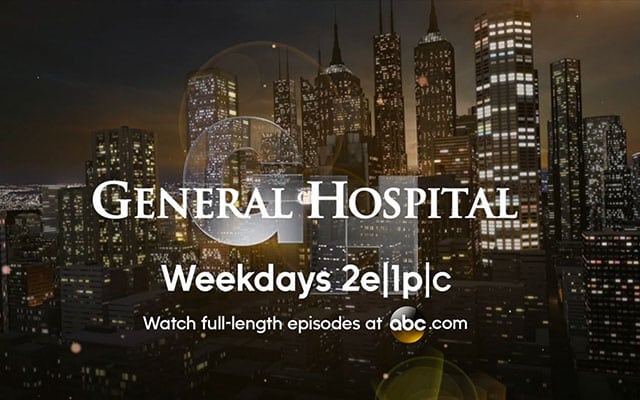 News
on Monday, February 3, 2014 @ 3:07 PM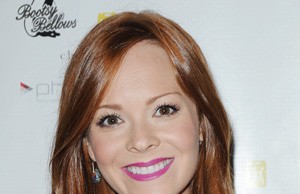 As we previously reported, former "General Hospital" actress Emily Wilson (ex-Ellie Trout) booked a guest stint on ABC's drama "Castle," and her episode airs tonight!
Primetime
on Monday, February 3, 2014 @ 2:25 PM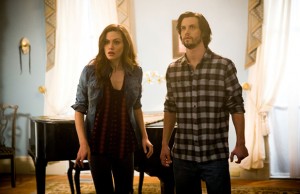 Former "General Hospital" star Nathan Parsons (ex-Ethan Lovett) is straddling sides in the great vampire/werewolf debate: In addition to recently being cast in the role of "True Blood's" vampire James, the actor will be debuting on The CW's "The Originals" tomorrow, Tuesday, February 4 — as a werewolf!
Promos
on Monday, February 3, 2014 @ 2:19 PM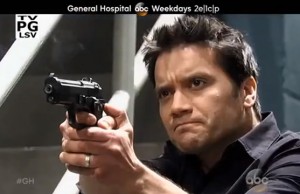 "You Can run, you can hide... but only for so long," states the promo the newly released promo for ABC's "General Hospital" as Dante (Dominic Zamprogna) holds a gun on Franco (Roger Howarth), who is running loose in the PCPD, while Patrick (Jason Thompson) may soon learn the truth about Sabrina's (Teresa Castillo) baby just as Robin (Kimberly McCullough) gets taken!
News
on Monday, February 3, 2014 @ 11:00 AM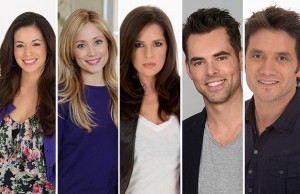 As part of the "General Hospital" Fan Club Weekend, fans of the daytime soap will be able to enjoy several events hosted by the official General Hospital Fan Club. The events include "Cookies & Cream" with Teresa Castillo (Sabrina) and Emme Rylan (Lulu), Boys || Men with Jason Thompson and Dominic Zamprogna, and Friday Night with Monaco (Kelly Monaco, that is).
News
on Sunday, February 2, 2014 @ 2:50 PM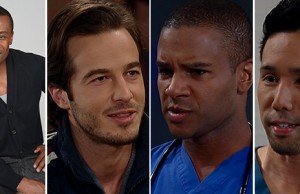 As part of the "General Hospital" Fan Club Weekend, fans of the daytime soap will be able to enjoy "Music of the Night," a Karaoke event as hosted by Sean Blakemore (Shawn), Ryan Carnes (Lucas), Marc Anthony Samuel (Felix) and Parry Shen (Brad).
News
on Saturday, February 1, 2014 @ 11:27 PM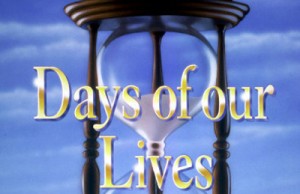 The Writers Guild of America, West (WGAW) and the Writers Guild of America, East (WGAE) held its "66th Annual Writers Guild Awards" in simultaneous ceremonies in Los Angeles and New York tonight, which honors Outstanding Achievement in Film, Television, New Media, News, Radio, Promotional Writing, and Graphic Animation during the 2013 season. In the category of Daytime Drama, NBC's "Days of our Lives" beat out ABC's "General Hospital" and CBS' "The Young and the Restless." "The Bold and the Beautiful" opted to not submit itself for a nomination this year.
News
on Saturday, February 1, 2014 @ 10:36 PM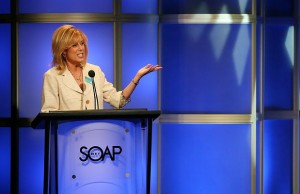 Deborah Blackwell, the former general manager of Disney/ABC Cable Network Group's SOAPnet from 2001-2007, has died at the age of 63, reports Deadline Hollywood. She died yesterday, January 31, after a seven-year battle with Pick's disease, a rare neurodegenerative disorder. Blackwell was surrounded by family in Virginia at the time of her passing.
News
on Friday, January 31, 2014 @ 3:06 AM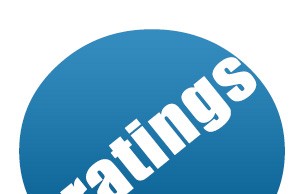 Ratings Report for the Week of January 20-24, 2014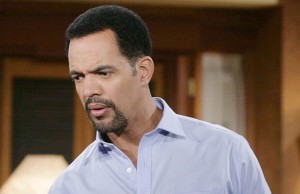 It's been 23 years since Kristoff St. John stepped into the role of "The Young and the Restless'" Neil Winters, and since that time, the New York native has given countless interviews giving fans a detailed glimpse into the man he is when the cameras aren't rolling. But despite all of the revealing material, there's still a large part of St. John's life that hasn't been unearthed — until now! The actor has just finished completion of a horrifying documentary film detailing his family's unsuccessful 1980s quest to find God in India, and Soap Opera Network spoke with him about the groundbreaking film and how the childhood experience shaped him as a human being. Read on to get the scoop as well as a few teases regarding Neil's life, too!
News
on Wednesday, January 29, 2014 @ 1:37 PM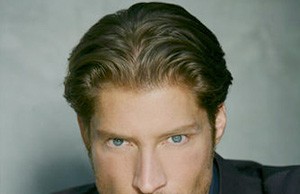 Sometimes when one comments about a specific topic or thing on social media websites such as Facebook or Twitter, things they say can get misconstrued by others. This was the case last night when "General Hospital's" Sean Kanan (AJ Quartermaine) tweeted, "Such an honor to be a part of this iconic piece of American television history. Thanks @valentinifrank for everything," following yesterday's 13,000th episode cake cutting party.
News
on Tuesday, January 28, 2014 @ 11:45 PM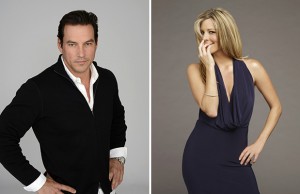 It may be super cold in the Northeast (and much of the country) right now, but come Saturday, April 5 and Sunday, April 6, much of the cast of ABC's "General Hospital" will be heating things up for those in and around Montclair, New Jersey and Boston, Massachusetts.
News
on Tuesday, January 28, 2014 @ 10:42 PM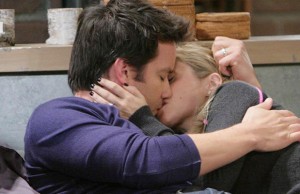 ABC's "General Hospital" will celebrate romance in style on Valentine's Day as viewers will be treated to the reconciliation of Dante and Lulu Falconeri (Dominic Zamprogna and Emme Rylan), the potential hookup of Felix and Lucas (Marc Anthony Samuel and Ryan Carnes), an adventure for Nikolas and Britt (Tyler Christopher and Kelly Thiebaud), a turning point in Molly's relationship with TJ (Haley Pullos and Tequan Richmond) and Ava and Morgan (Maura West and Bryan Craig) spend a secret night of passion together. Of course, what would a night of romance be without the possibility of a paternity test reveal? Liz (Rebecca Herbst) is on a mission to take down Britt!
News
on Sunday, January 26, 2014 @ 3:42 PM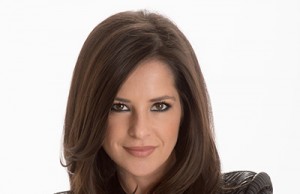 Due to an overlap with another actor (event TBA) during "General Hospital" Fan Club Weekend (Thursday, July 31 through Monday, August 4), the time for Kelly Monaco's event has been moved up. Previously scheduled to take place from 8:00 to 11:00 PM on Friday, August 1, Monaco's event will now take place from 7:00 PM to 10:00 PM.