General Hospital

ALL THINGS RELATED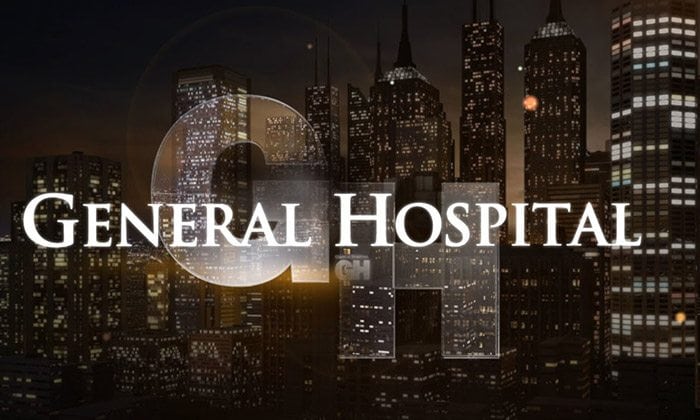 Thursday, April 24, 2014 4:57 PM EDT
Ratings Report for the Week of April 14-18, 2014
Thursday, April 24, 2014 12:26 PM EDT
It's been a long time coming, but the date for the 41st Annual Daytime Emmy Awards has officially been set: A spokesperson for the National Academy of Television Arts & Sciences confirms that the ceremony will be taking place on Sunday, June 22 at the Beverly Hilton in Los Angeles.
Friday, April 18, 2014 11:33 AM EDT
Ratings Report for the Week of April 7-11, 2014 NOTE: Please do not copy and paste the entire ratings.  Thank you. Numbers are based on Live+Same Day ratings (Compared to Last Week/Compared to Last Year) Total Viewers 1. Y&R 4,432,000 (-112,000/-98,000) 2. B&B 3,435,000 (-94,000/+74,000) 3. GH 2,780,000 (-95,000/-91,000) 4. DAYS 2,336,000 (-87,000/-133,000) Households 1. Y&R 3.3/11 (-.1/same) 2. B&B 2.6/9 (same/+.2) 3. GH 2.1/7 (-.1/same) 4. DAYS 1.7/6 (-.1/-.2) Women 18-49 Viewers 1. Y&R 727,000 (-68,000/-124,000) 2. GH 703,000 (+23,000/-18,000) 3. B&B 633,000 (+16,000/-55,000) 4. DAYS 540,000 (-33,000/-36,000) Women 18-49 Rating 1. GH 1.1/8 (same/same) 1. Y&R 1.1/8 (-.1/-.2) <------ ties low 3. B&B 1.0/7 (same/-.1) 4. DAYS 0.8/6 (-.1/-.1) Women 18-34 Viewers 1. GH 180,000 (-58,000/-49,000) 2. Y&R 166,000 (-49,000/-71,000) 3. B&B 162,000 (+9,000/-16,000) 4....
Tuesday, April 15, 2014 12:00 PM EDT
"The Young and the Restless" viewers were recenlty hit with a one-two punch regarding the role of Kelly Andrews: Current portrayer Cynthia Watros was officially announced as stepping out of the role in order to take part in MTV's new series "Finding Carter," while Emmy winner Cady McClain (Dixie, "All My Children;" Roseanna, "As the World Turns") was announced to be stepping into the role of the grieving mother! Soap Opera Network took part in McClain's very first "Y&R" press conference, and the actress dished on how she landed the exciting role, how she feels about replacing Watros, working with her former Pine Valley co-stars in Genoa City and her experience saying goodbye to "AMC" and Dixie once and for all. Read on for the scoop!
Monday, April 14, 2014 7:09 PM EDT
In remembrance of the Boston Marathon bombings that took place one year ago, a portion of the east coast broadcast of ABC's "General Hospital" will be preempted on Tuesday, April 15, a representative for the network informs Soap Opera Network. ABC News will cut into the broadcast from approximately 2:35 PM to 2:55 PM, EST.
Friday, April 11, 2014 12:24 PM EDT
Ratings Report for the Week of March 31 - April 4, 2014
Tuesday, April 8, 2014 11:31 PM EDT
Soap Opera Network has learned exclusively that veteran soap stars Ronn Moss, Sean Kanan, Judi Evans and Patrika Darbo have joined the cast of LANY Entertainment's "The Bay: The Series," which premieres Chapter 12 on Thursday, May 1 with episodes running a bit longer in length than they had in prior chapters (episodes will now run between 17-20 minutes, typical for a weekly 1/2 hour series excluding commercials).
Saturday, April 5, 2014 3:38 PM EDT
Ratings Report for the Week of March 24-28, 2014
Wednesday, April 2, 2014 2:04 PM EDT
"General Hospital's" A.J. Quartermaine has officially bought the farm, and we'll soon be seeing his portrayer, Sean Kanan, back on "The Bold and the Beautiful." The actor reprises his role as the love-to-hate-him Deacon Sharpe on Friday, June 13 — and the sudser's headwriter, Bradley P. Bell, says it's going to be one hellraising return!
Wednesday, April 2, 2014 1:27 PM EDT
Now that "General Hospital's" Sean Kanan (ex-A.J. Quartermaine) is headed back to "The Bold and the Beautiful" to reprise his role as sleazy con-man Deacon Sharpe, "The Young and the Restless" fans are wondering if the character will be swinging by Genoa City to visit his former lover, Nikki (Melody Thomas Scott). And while that may be an eventuality, "B&B's" headwriter, Bradley P. Bell, admits that instead of loaning out Deacon to "Y&R," he'd rather steal Nikki for his own sudser!
Tuesday, April 1, 2014 2:29 PM EDT
As Aisha Tyler said yesterday on "The Talk," John Mayer has a history of being a little bit of a stomp-around, and according to a recent Perez Hilton story about his breakup with singer Katy Perry, he's living up to the reputation!
Tuesday, April 1, 2014 1:24 PM EDT
Former "General Hospital" star Sebastian Roche (ex-Jerry Jacks) will soon be gracing the screen of ABC again — but instead of popping up in Port Charles, he'll be appearing on the alphabet network's hit primetime drama, "Scandal!"
Monday, March 31, 2014 2:08 PM EDT
Tuesday, April 1 marks the 51st anniversary of ABC's "General Hospital." To honor its special day, the series is promising viewers plenty of love, life and nostalgia, which includes the re-appearance of two of its most popular and celebrated actresses per a report by Daytime Confidential.