General Hospital

ALL THINGS RELATED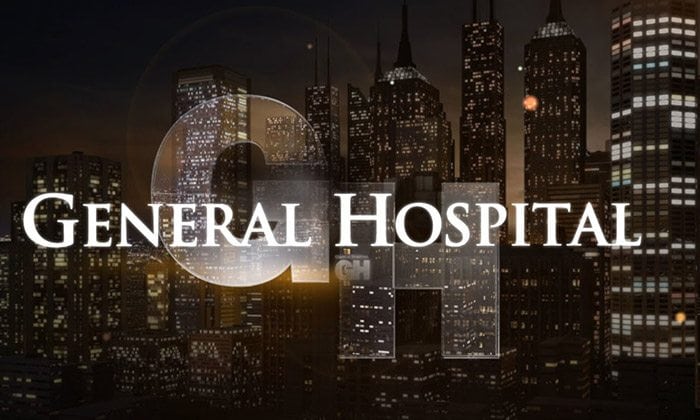 Tuesday, May 27, 2014 10:27 AM EDT
Earlier this month fans got their first glimpse of Michelle Stafford on a daytime soap not named "The Young and the Restless." In a twist of fate, it was revealed that Stafford went from playing a comatose Phyllis Summers on "Y&R" last year to newly awakened coma patient Nina Clay on "GH."
Tuesday, May 27, 2014 9:30 AM EDT
Hallmark's beloved talk show "Home & Family" has featured so many soap star guests, it's a wonder it's not up for Outstanding Drama Series in this year's Daytime Emmy race. With everyone from "Days of our Lives'" Deidre Hall (Marlena Evans) to the "Young and the Restless'" Peter Bergman (Jack Abbott) and Eric Braeden (Victor Newman) dropping by, it's pretty much par-for-par with Salem, Port Charles and Genoa City. Though, as former "Entertainment Tonight" personality and current "Home & Family" co-host Mark Steines would tell you, the set is anything but something you'd see on a typical daytime drama.
Monday, May 26, 2014 7:20 PM EDT
Now that Michelle Stafford has signed on to portray the contract role of Nina Clay on ABC's "General Hospital," it was only a matter of time before CBS' "The Young and the Restless" opted to recast her Daytime Emmy Award winning role. Earlier this month the soap announced they were doing just that after putting out a casting call for the role, which was recently landed by soap veteran Gina Tognoni.
Saturday, May 24, 2014 11:52 PM EDT
Ratings Report for the Week of May 12-16, 2014
Thursday, May 22, 2014 3:56 PM EDT
For the week of May 12-16, 2014, ABC Daytime ranked #1 in Women 18-34 (199,000/0.6 rating) and Women 25-54 (784,000/1.3 rating) and tied for #1 in Women 18-49 (610,000/1.0 rating), per newly released Nielsen Media Research ratings data. The network hit a 10–week highs in Total Viewers (3.2 million) and Women 18-34, and 7–week highs in Women 18-49 and in Women 25-54 – since weeks of 3/3/14 and 3/24/14, respectively.
Sunday, May 18, 2014 3:34 PM EDT
Ratings Report for the Week of May 5-9, 2014
Wednesday, May 14, 2014 12:59 PM EDT
"The Young and the Restless'" Joshua Morrow (Nicholas Newman), of the hit independent film, "Tentacle 8," — which also stars Bruce Gray (ex-Mark Wilcox), Teri Reeves (ex-Megan McKenna, "General Hospital"), and "All My Children's" John Callahan (ex-Edmund Grey) and Matthew Borlenghi (ex-Brian Bodine) — will be appearing at Laemmle's NoHo7 theater in Los Angeles for a special film screening on Tuesday, May 20, and guess what? Soap Opera Network has partnered with the film's director, John Chi, in giving away two pairs of screening tickets to a couple of lucky SON readers!
Monday, May 12, 2014 5:46 PM EDT
Ratings Report for the Week of April 28 - May 2, 2014
Monday, May 12, 2014 2:44 AM EDT
On Friday, May 9, actor and rock and roller Rick Springfield (ex-Noah Drake, "General Hospital") received one the the highest honors an entertainer could ever hope to attain: a star on the Hollywood Walk of Fame. Joined by former "GH" co-star Jason Thompson (Patrick Drake) and "The Young and the Restless'" Doug Davidson (Paul Williams), the hour long ceremony included speeches by Hollywood Chamber of Commerce President & CEO Leron Gubler, Thompson and Davidson, before Springfield took the stage to accept his honor.
Monday, May 12, 2014 2:24 AM EDT
Out of the 26 series that ABC had in development for the 2014-2015 television season, the network has given orders to 14 of them. Eight dramas and six comedies. The new series joining ABC's recently renewed veterans include dramas "American Crime," "Forever," "How to Get Away With Murder," ""Marvel's Agent Carter," "Secrets & Lies," "The Astronaut Wives Club," "The Club" and "The Whispers," and comedies "Black-ish," "Cristela," "Fresh Off the Boat," "Galavant," "Manhattan Love Story" and "Selfie."
Saturday, May 10, 2014 3:31 PM EDT
After renewing a slew of its comedies and dramas, ABC announced that it has also renewed "Nashville" for a third season and "Last Man Standing" for a fourth season. The pickups of both series concludes ABC's renewals for the 2014-2015 television season. The network will formally announce its slate of new and returning series on Tuesday, May 13 during its upfront presentation at Lincoln Center.
Friday, May 9, 2014 8:16 PM EDT
On today's episode of ABC's "General Hospital," the tradition of the Nurses Ball continues with yet another male stripstease. Like last year, Milo (Drew Cheetwood) once again led some of the show's hottest men, or "Magic Milo and the Magic Wands" as Lucy (Lynn Herring) excitedly referred them as, in a dance routine choreographed to AC/DC's "You Shook Me All Night Long." While there was some stiff competition amongst the characters in terms of who had the better stripper pose, the ladies in attendance sure had a good time either way as evidenced by Felicia (Kristina Wagner) chanting, "What a waist. What a chest. What an ass," after an annoyed Levi (Zachary Garred) commented, "This is so tacky. Does a charity really need this? What a waste."
Thursday, May 8, 2014 9:28 PM EDT
On Saturday, May 17, "General Hospital's" Kimberly McCullough (ex-Robin Scorpio) will be hosting two fan events on the east coast - one in the morning and one in the evening. Starting at 11:00 AM, the actress will be in Pittston, Pennsylvania for a meet and greet that promises fans "no scripts, just dialogue." Later that evening at 7:00 PM, she'll be heading to Long Island, New York for a night of pure fun! Fans interested in spending some time with the actress can purchase an admission ticket for either event at a cost of $100. The ticket price includes a...