General Hospital

ALL THINGS RELATED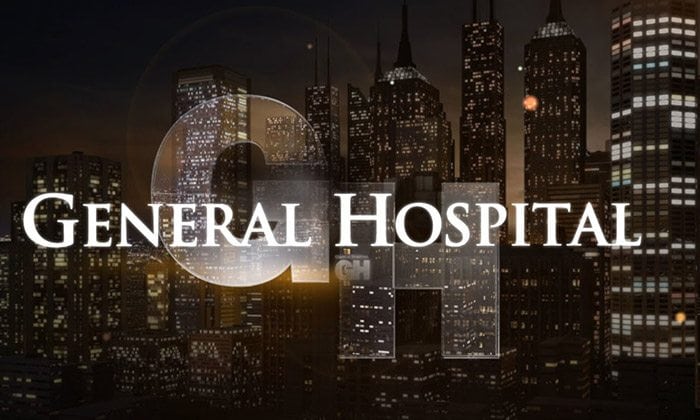 Tuesday, June 3, 2014 3:13 AM EDT
The National Academy of Television Arts & Sciences (NATAS) is set to formally announce a list of individuals scheduled to attend as presenters for the 41st Annual Daytime Creative Arts Emmy® Awards later today, Soap Opera Network has learned. The list includes several of daytime's biggest and brightest stars, past and present, and a number of behind the scenes talents from "All My Children," "The Bold and the Beautiful," "Days of our Lives," "General Hospital," "One Life to Live" and "The Young and the Restless," among other forms of daytime programming.
Monday, June 2, 2014 8:30 AM EDT
In an interview with "Entertainment Tonight," which aired this weekend in its entirety and was conducted by her former "All My Children" co-star Cameron Mathison (ex-Ryan Lavery), actress Cady McClain (Kelly Andrews, "The Young and the Restless"; ex-Dixie Martin, "AMC") talks about her new book, "Murdering My Youth: A Memoir," where she reveals that her parents used her for financial gain, how her years of sexual abuse at the hands of her father nearly led her down an emotional breaking point after filming love scenes at "AMC," and how her marriage to "General Hospital's" Jon Lindstrom (Kevin Collins) has helped her grow.
Sunday, June 1, 2014 5:33 PM EDT
On "General Hospital," Sonny Corinthos (Maurice Benard) desperately wants to find out if Ava (Maura West) is really pregnant before he shoots her following last week's revelation that she, not AJ, was responsible for the death of his former lover, Connie Falconeri. In a newly released video preview highlighting scenes airing during the week of June 2, Sonny and Ava go to General Hospital to visit her OB-GYN, Britt Westbourne (Kelly Thiebaud), who informs them that they'll be able to find out with absolute certainty whether she's actually pregnant.
Friday, May 30, 2014 5:25 PM EDT
Ratings Report for the Week of May 19-23, 2014
Friday, May 30, 2014 3:03 PM EDT
For the just concluded May Sweeps ratings period, ABC's "General Hospital" attracted its largest audience in seven years in Total Viewers (3.068 million) and best performance in three years in Women 18-49 (747,000/1.2 rating) and Women 25-54 (999,000/1.6 rating) – since May Sweeps 2007 and 2011, respectively. The soap ranked as the #1 daytime show in Women 18-49 (tied in rating). Further, "GH" stood as the #1 program in Women 18-34 (252,000/0.7 rating), hitting a 4 year high in the demo – since May Sweeps 2010.
Friday, May 30, 2014 2:40 PM EDT
Disney-ABC Domestic Television announced today that it has a new new daily lifestyle syndicated talk show in development for 2015 with supermodel, business woman, producer, and media mogul Tyra Banks as host and executive producer. Produced by Disney-ABC's Summerdale Productions and distributed by Disney-ABC Domestic Television, the yet-to-be named nationally syndicated show will broadcast from Los Angeles. This marks Banks' return to daytime television after hosting "The Tyra Banks Show," which ran for five seasons, first in syndication (2005–2009) followed by a final season on The CW (2009–2010). "Tyra is an enormous and vibrant talent with widespread appeal and we're...
Friday, May 30, 2014 5:00 AM EDT
Michael Bruno, who manages several daytime soap stars past and present, including Amelia Heinle, who portrays Victoria Newman on "The Young and the Restless," appeared on the Thursday, May 29 edition of the Lilly Melgar ("General Hospital," "The Bay") and Martha Madison ("Days of our Lives," "The Bay") hosted radio show "Soap Box with Lilly and Martha" to discuss several soap related topics. One of which was the recent news of David Tom being let go from "Y&R" as Billy Abbott and being replaced by daytime newcomer Burgess Jenkins.
Wednesday, May 28, 2014 5:27 PM EDT
For the first time since his rocky early birth, Sabrina (Teresa Castillo) feels hopeful about her and Patrick's (Jason Thompson) future with Gabriel Drake Santiago, the name the duo chose for their newborn son after he's spent several weeks in the hospital fighting for his life. Before naming their child, Sabrina and Patrick shared an emotional moment with Emma (Brooklyn Rae Silzer) after she gave Sabrina her koala bear as a friend for Gabriel.
Wednesday, May 28, 2014 3:38 PM EDT
As previously reported, Michelle Stafford is returning to daytime on Tuesday, June 3 playing a new character on a soap not named "The Young and the Restless," where she played Phyllis Summers off and on for 16 years. In a newly released promo for ABC's "General Hospital," where she'll portray the contract role of Nina Clay, Stafford is seen in character proclaiming, "After 20 years, I'm back to reclaim my life. My family betrayed me, my husband deserted me, but love forgives all... or does it?"
Tuesday, May 27, 2014 3:55 PM EDT
According to Soap Opera Digest, "General Hospital" has cast Hannah Nordberg in the role of Josslyn Jacks, the daughter of Carly (Laura Wright) and Jax (Ingo Rademacher). She succeeds Paige Olivier, who played the character in 2013.
Tuesday, May 27, 2014 10:27 AM EDT
Earlier this month fans got their first glimpse of Michelle Stafford on a daytime soap not named "The Young and the Restless." In a twist of fate, it was revealed that Stafford went from playing a comatose Phyllis Summers on "Y&R" last year to newly awakened coma patient Nina Clay on "GH."
Tuesday, May 27, 2014 9:30 AM EDT
Hallmark's beloved talk show "Home & Family" has featured so many soap star guests, it's a wonder it's not up for Outstanding Drama Series in this year's Daytime Emmy race. With everyone from "Days of our Lives'" Deidre Hall (Marlena Evans) to the "Young and the Restless'" Peter Bergman (Jack Abbott) and Eric Braeden (Victor Newman) dropping by, it's pretty much par-for-par with Salem, Port Charles and Genoa City. Though, as former "Entertainment Tonight" personality and current "Home & Family" co-host Mark Steines would tell you, the set is anything but something you'd see on a typical daytime drama.
Monday, May 26, 2014 7:20 PM EDT
Now that Michelle Stafford has signed on to portray the contract role of Nina Clay on ABC's "General Hospital," it was only a matter of time before CBS' "The Young and the Restless" opted to recast her Daytime Emmy Award winning role. Earlier this month the soap announced they were doing just that after putting out a casting call for the role, which was recently landed by soap veteran Gina Tognoni.