General Hospital

ALL THINGS RELATED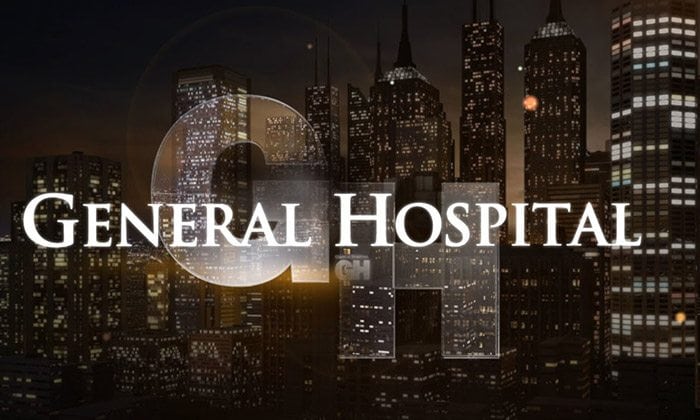 Tuesday, December 29, 2015 3:15 PM EDT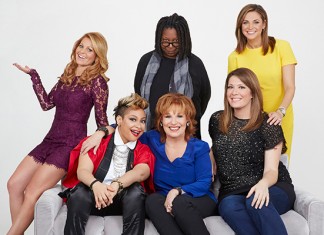 After
reporting
how daytime stacks up when looking at the Adults 18-49 demo as used by primetime advertisers, one has to wonder what daytime looks like in the actual key sales demo of Women 18-49 when it comes to the season-to-date rankings. What's surprising is how poorly "The View" does overall, and how well "General Hospital" is actually doing when factoring in the Live+7* numbers vs. the traditionally reported Live+SD** numbers seen here on
Soap Opera Network
each week.
Tuesday, December 29, 2015 1:33 PM EDT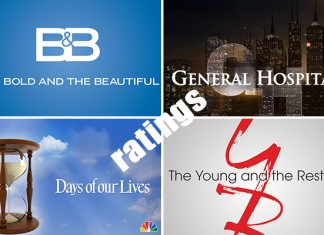 As we prepare to publish another week's worth of ratings covering the daytime soaps "The Bold and the Beautiful," "Days of our Lives," "General Hospital" and "The Young and the Restless," we felt it was worth noting the difference between daytime and primetime when it comes to demographics as part of a year-end report.
Monday, December 21, 2015 8:28 PM EDT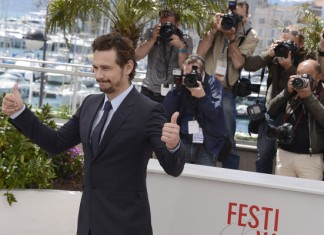 It was in 1996 when Tori Spelling broke out of her shell as Donna Martin on the popular FOX hit "Beverly Hills, 90210" with the NBC original movie, "Mother, May I Sleep with Danger?" As the TV movie approaches its 20th anniversary, Lifetime announced today that it is remaking the classic with a story by "General Hospital's"
James Franco
(ex-Franco), who will also executive produce.
Saturday, December 19, 2015 7:09 PM EDT
Friday, December 18, 2015 3:47 PM EDT
As a result of
President Barack Obama
addressing the nation for his last press conference of 2015, ABC was forced to pull an original episode of "General Hospital" today, which was all but set to air until
Nathan Varni
, Manager, Current Series, Scripted, announced plans to pull it citing the importance of the current storyline. The episode will now air on
Monday, December 21
and an original episode will air on Christmas Eve (
Thursday, December 24
) in place of a previously scheduled encore.
Thursday, December 17, 2015 5:01 PM EDT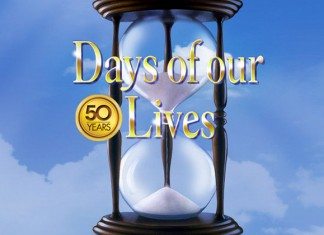 Ratings Report for the Week of December 7-11, 2015
Thursday, December 17, 2015 11:11 AM EDT
Candace Cameron-Bure, Jodie Sweetin and Andrea Barber as D.J. Tanner, Stephanie Tanner and Kimmy Gibbler, respectively, Netflix announced today that all 13 episodes of "Fuller House," the spin-off of the popular ABC sitcom that dominated the late 1980s and early 1990s, will release on Friday, February 26. The streaming service also released the first teaser trailer that brings back plenty of nostalgia for longtime fans.
Wednesday, December 16, 2015 7:45 PM EDT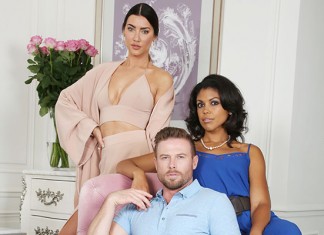 With a new year on the horizon it's inevitable that you'll be seeing a multitude of best and worst lists covering every facet of the entertainment world, and soaps are no exception. In his Best and Worst of 2015
report
,
TV Guide
's
Michael Logan
has named CBS' "The Bold and the Beautiful" daytime's best soap, praises "General Hospital" and "The Young and the Restless" for having the best actors and actresses, and calls out some of daytime's current and former writers for insulting viewers with tawdry storylines lacking direction.
Tuesday, December 15, 2015 10:48 PM EDT
The next time Mayor Janice Lomax surfaces in Port Charles, she'll be played by a new, yet familiar face.
Shari Belafonte
 has been cast in the "General Hospital" role, previously portrayed by 
Saidah Arrika Ekulona
.
Tuesday, December 15, 2015 8:29 PM EDT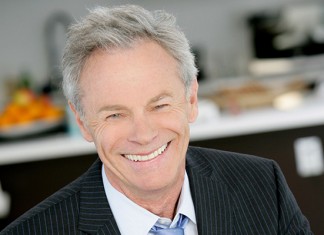 Robin's missing dad is heading back to Port Charles.
Tristan Rogers
returns to "General Hospital" as Robert Scorpio on
Thursday
,
December 17
.