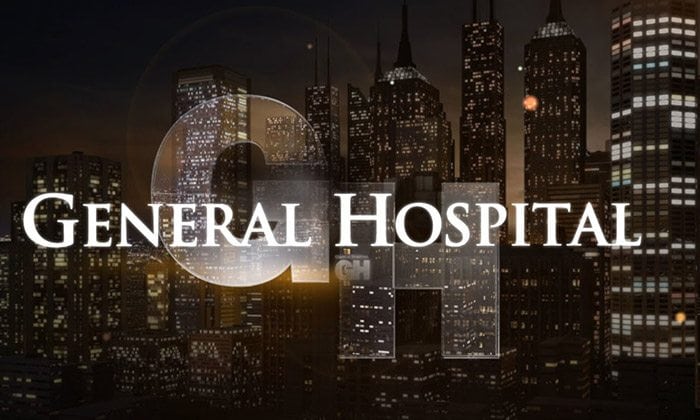 With news that
Michael Easton
would
soon be returning
to ABC's "General Hospital" in the weeks ahead, who better to hear from about his return than the actor himself? In a posting on his
Facebook page
, Easton not only reiterates the truthfulness of today's big news, but also shares that it's because of the fans that he's even able to return to the daytime drama series.
Want to post a comment or find out information about "General Hospital?" Here's a list of contacts for the soap: On the Web: http://abc.go.com/shows/general-hospital Facebook: https://www.facebook.com/generalhospital Twitter: https://twitter.com/GeneralHospital
"Days of our Lives" and "Passions" alum Lindsay Hartley (ex-Adrianna Hernandez; ex-Theresa Lopez-Fitzgerald) is set to star in "Nightmare Nurse," a Lifetime movie about home health care gone horribly wrong. Hartley is cast in the title role as Chloe, a nurse with a killer agenda.
Nominees for "The 37th Annual Young Artist Awards" were announced yesterday and "General Hospital's" Brooklyn Rae Silzer (ex-Emma Drake) is facing off with "The Young and the Restless'" McKenna Roberts (Matilda Ashby) in the category of Best Performance in a TV Series - Recurring Young Actress (13 and Under). Joey Luthman, who played a young Luke Spencer in the anniversary episode of "GH" in 2015 is nominated for his stint in the category of Best Performance in a TV Series - Recurring Young Actor (14-21).
As
previously reported
, actor
Matt Cohen
("How to Get Away with Murder") has recently joined the cast of ABC's "General Hospital" in the role of Griffin Munro, Sonny Corinthos' (
Maurice Benard
) new doctor who shares a past connection with someone already in Port Charles. He'll debut on the
Friday, February 5
episode of the soap. In the meantime, why not have your first look at what the new hot doctor looks like standing next to his rowdy patient?
If you tuned into today's episode of ABC's "General Hospital," you might have been shocked to learn that the professor Kristina Davis (Lexi Ainsworth) admitted to have been willing to have sex with in order to receive a passing grade was not a man, but a woman! Even more shocking was how the soap was able to keep any hint of who would be portraying the role under wraps. Enter "The Bold and the Beautiful's" Ashley Jones (Bridget Forrester) as Parker Forsyth.
Here's what's coming up on "General Hospital" the week of February 1 to 5, 2016:
Last week, the Casting Society of America (CSA) presented "The 31st Annual Artios Awards," which honors casting directors for their hard work and dedication to casting television shows and films across the country during calendar year 2015. Sadly, for the first time in as many years, daytime was shut out of recognition by the organization. It only has itself to blame.
Since being brought back to ABC's "General Hospital" in a recurring capacity in 2013, actress Lynn Herring has proven time and time again how viable her role as Lucy Coe is to the legacy of the daytime drama series, particularly in regards to the annual Nurses Ball event. Sadly, the soap hasn't provided the actress with enough story potential for her character, whose married so many men in Port Charles that she rivals only Pine Valley's Erica Kane (Susan Lucci) from "All My Children." Herring recently took to Facebook to share her desire to do more than an average day player appearance on the soap.