General Hospital

ALL THINGS RELATED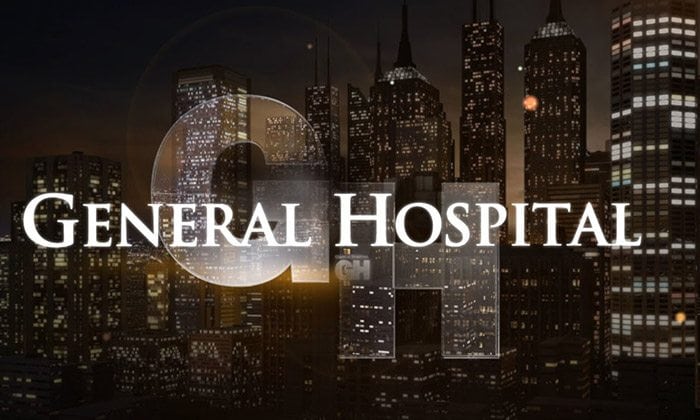 Tuesday, August 21, 2012 4:01 PM EDT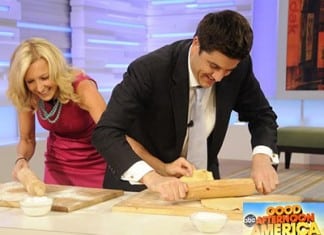 Although "Good Afternoon America" showed some gains over the recent performance of ratings eyesore "The Revolution," those gains could only last so long. The ABC News daytime talk show hosted by "Good Morning America's" Lara Spencer and Josh Elliott has also failed to bring in an audience on par with the year-ago airings of the canceled "One Life to Live" after five weeks of ratings data (week of August 6-10, 2012).
Monday, August 20, 2012 12:32 PM EDT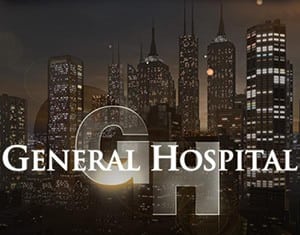 "General Hospital" DVR Alerts for the Week of August 20, 2012.
Sunday, August 19, 2012 5:18 PM EDT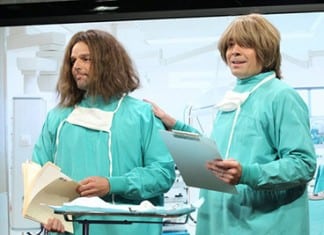 Ricky Martin (ex-Miguel Morez, "General Hospital") was a guest on the Thursday, August 16 edition of "Late Night with Jimmy Fallon," and the singer/actor along with host Jimmy Fallon spoofed his stint on the ABC Daytime drama series.
Friday, August 17, 2012 7:01 PM EDT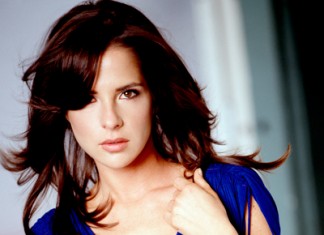 With anticipation high for the recently introduced TNT Original Series "Major Crimes," ​The Huffington Post​ compiled a list of the 30 Best and Worst TV Spinoffs Ever. "Port Charles" was listed as one of televisions worst.
Friday, August 17, 2012 6:19 PM EDT
Ratings Report for the Week of August 6-10, 2012
Thursday, August 16, 2012 3:59 AM EDT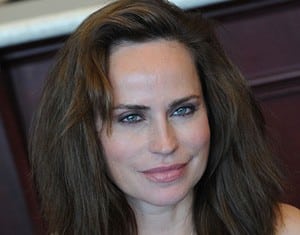 On Wednesday, August 15, Crystal Chappell (Danielle, "The Bold and the Beautiful") published a new blog post on the "Venice: The Series" website. Her post was in regards to a tweet by former "Days of our Lives" co-star Melissa Reeves (Jennifer Horton) that caused controversy within the daytime community.
Wednesday, August 15, 2012 7:04 AM EDT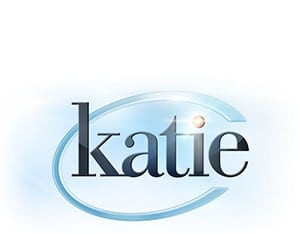 In an interview with John Nogawski, president, CBS Television Distribution, ​Broadcasting & Cable​ revealed that Disney/ABC Domestic Television is spending roughly $80 million just to get its Katie Couric hosted talker, aptly named "Katie," off the ground in the next couple of weeks.
Wednesday, August 15, 2012 4:55 AM EDT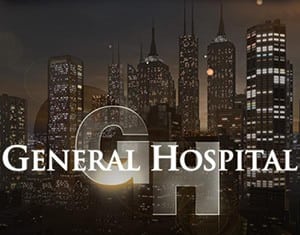 As has traditionally been the case for the past couple of years, ABC has announced that it will be re-running a previously aired episode of "General Hospital" on Labor Day (Monday, September 3).
Tuesday, August 14, 2012 11:58 AM EDT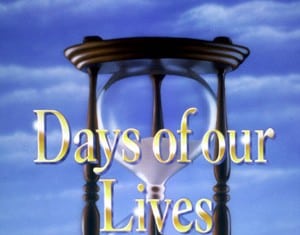 Unless you've been living under a rock lately, you're likely already aware that Greg Vaughan (ex-Lucky Spencer, "General Hospital") is joining "Days of our Lives" as a recast Eric Brady. What you didn't know was his first airdate, or his characters new holy profession. Say what?
Tuesday, August 14, 2012 1:12 AM EDT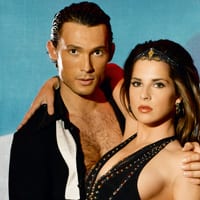 Monday, August 13 was the day to watch ABC's "Good Morning America" as the morning show revealed the dance partners for the upcoming season of "Dancing with the Stars," dubbed the "All Star" edition. With Kelly Monaco's (Sam McCall, "General Hospital") former dance partner Alec Mazo (pictured left, with Monaco) currently appearing in "Dance Temptation," with Edyta Sliwinska, and no longer appearing on the series (he last appeared during season nine), the actress has been assigned to Valentin Chmerkovskiy, who returns for his third season.