General Hospital

ALL THINGS RELATED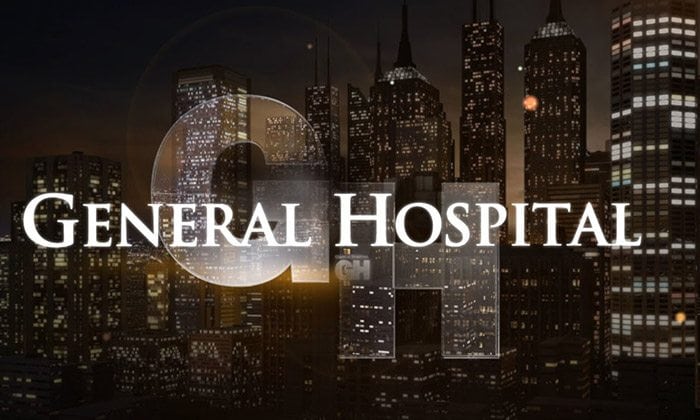 Thursday, February 3, 2011 3:53 PM EDT
(SoapOperaNetwork.com) -- Former "General Hospital" and "General Hospital: Night Shift" actor Graham Shiels (ex-Cody Paul) is set to appear in tonights episode of CBS' "The Mentalist" as Officer Tom Rowley, who pulls over Patrick Jane (Simon Baker) as Jane's day goes from "bad" to "worse." "I try really hard to take down that smug, charming Aussie," said Shiels. "It's hard though." In addition to his role on "GH" and "GH:NS," Shiels appeared in episodes of HBO's "True Blood," NBC's "The Event" and ABC's "The Whole Truth." See below for a summary of tonight's episode and a clip of what to expect. THE MENTALIST:...
Thursday, December 16, 2010 8:30 PM EDT
Ratings Report for the Week of December 6 - 10, 2010.
Monday, September 6, 2010 7:07 PM EDT
Monday, September 6, 2010 at 8:07 PM ET by Errol Lewis Photo: John Paschal/JPI (SoapOperaNetwork.com) -- What did you do today? I'm sure since your favorite soap didn't air today due to pre-emptions or you were stuck with repeats of episodes you probably didn't want to watch again, you had a very productive day. Well, rest assured that you're favorite soaps return to the airwaves beginning tomorrow, Tuesday, September 7 with original episodes. ALL MY CHILDREN Things unfold as a dead body is discovered and suspects begin to pile up. Liza Colby makes it her mission to prosecute the culprit to the fullest...
Wednesday, August 25, 2010 4:32 AM EDT
Wednesday, August 25, 2010 at 5:32 AM ET by Errol Lewis Photo:Rick Rowell/ABC (SoapOperaNetwork.com) -- "What If..." John McBain (Michael Easton) from "One Life to Live" and Sam McCall (Kelly Monaco) from "General Hospital" met in an elevator? Would they remember their past lives on ABC's "Port Charles" as Caleb Morley (Easton) or Livvie Locke/Tess Ramsey (Monaco)? Of course not, but that won't stop the ABC.com/SOAPnet.com original series from reuniting one of daytime's sexiest pairings in a whole new way. According to ABC, "After getting trapped in an elevator in a burning building, Sam and John get to know each other...
Friday, August 20, 2010 10:26 PM EDT
Lucky Spencer (Jonathan Jackson) may have found himself involved in more baby daddy drama courtesy of long-time love Elizabeth Webber (Rebecca Herbst), but ABC's "General Hospital" has cast actress Erin Chambers in the recurring role of Siobhan, who plays a part in the upcoming early fall Lucky storyline, according to an ABC representative.
Friday, July 16, 2010 12:36 AM EDT
As the daytime drama continues its climb up the endangered species list, frustrated soap fans aren't the only ones starting to panic. A recent report by TheWrap states that advertisers are beginning to grow concerned as well, preferring soap operas to the talk and game shows that are replacing them.
Monday, March 1, 2010 10:06 PM EDT
Will Aiden Turner dance away with your votes on Season 10 of "Dancing With The Stars?"
Tuesday, February 9, 2010 12:18 PM EDT
(SoapOperaNetwork.com) -- "General Hospital's" Amber Tamblyn (ex-Emily Quartermaine) has signed on to star along-side James Franco (Franco) in the upcoming film "127 Hours" by "Slumdog Millionaire" Academy Award winning director Danny Boyle. The film is about Aron Ralston (Franco), a mountain climber who is forced to cut off his arm with a dull knife in order to save his life after being unable to free the lim from under a boulder. According to Deadline.com's Nikki Finke, Tamblyn will portray his girlfriend, whose relationship with Aron will be played out in flashbacks which helps him keep going. Production on the film is...
Tuesday, January 5, 2010 2:00 AM EDT
Who hogged the most airtime in all of 2009? After years of coming in second to his female counterparts, did "General Hospital's" Steve Burton edge out the competition in 2009?
Wednesday, August 19, 2009 2:27 AM EDT
It's been called the unofficial start of fall and the last major summer holiday. Labor Day was created to honor the working men and women across the United States. It's also a chance for ABC Daytime to take the opportunity to catch viewers up on some of the key moments from the recent past that helped define current storylines.
Monday, July 27, 2009 4:50 PM EDT
Monday, July 5, 2009 2:50 PM PT | By Errol Lewis (SoapOperaNetwork.com) -- Lisa LoCicero joined fans during her Brunch with Lisa LoCicero event during the "General Hospital" Fan Club Weekend.   {igallery 19} Discussion: GHFCW 2009: Brunch with Lisa LoCicero SOAPnetABCABC.comGeneral HospitalGHLisa LoCiceroFan Club Weekend
Monday, July 27, 2009 2:04 PM EDT
Monday, July 5, 2009 12:20 PM PT | By Errol Lewis (SoapOperaNetwork.com) -- Fans of ABC's "General Hospital" gather for a pre-meet and greet during the 21st Annual "General Hospital" Fan Club Weekend.   {igallery 18} Discussion: GHFCW 2009: Kick Off Party SOAPnetABCABC.comGeneral HospitalGHBrandon BarashDrew GarrettLexi AinsworthDominic ZamprognaRonnie MarmoChristian AlexanderCarolyn HennesyLisa LoCiceroAaron RefvemFan Club Weekend
Sunday, July 5, 2009 4:00 AM EDT
Sunday, July 5, 2009 5:00 AM ET | By Errol Lewis (SoapOperaNetwork.com) -- Lynn Herring is joining the cast of CBS' "As The World Turns" as Audrey, mother of Henry Coleman (Trent Dawson), beginning Friday, July 24. Soap Opera Network has your first look at the actress whose return to daytime has sparked significant interest from fans of her work on ABC's "General Hospital" and "Port Charles." {igallery 16} Discussion: ATWT First Look: Lynn Herring