General Hospital

ALL THINGS RELATED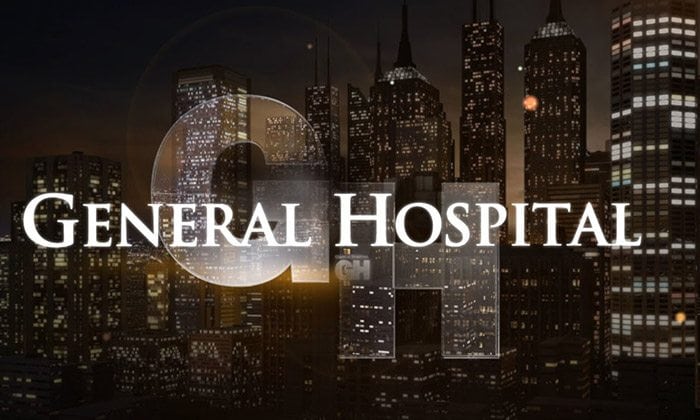 Tuesday, August 14, 2012 11:58 AM EDT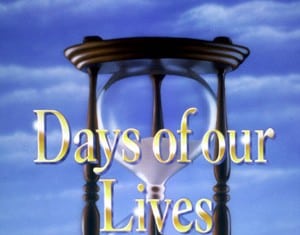 Unless you've been living under a rock lately, you're likely already aware that Greg Vaughan (ex-Lucky Spencer, "General Hospital") is joining "Days of our Lives" as a recast Eric Brady. What you didn't know was his first airdate, or his characters new holy profession. Say what?
Tuesday, August 14, 2012 1:12 AM EDT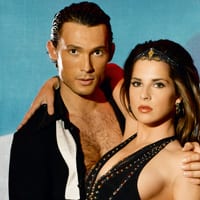 Monday, August 13 was the day to watch ABC's "Good Morning America" as the morning show revealed the dance partners for the upcoming season of "Dancing with the Stars," dubbed the "All Star" edition. With Kelly Monaco's (Sam McCall, "General Hospital") former dance partner Alec Mazo (pictured left, with Monaco) currently appearing in "Dance Temptation," with Edyta Sliwinska, and no longer appearing on the series (he last appeared during season nine), the actress has been assigned to Valentin Chmerkovskiy, who returns for his third season.
Monday, August 13, 2012 11:55 PM EDT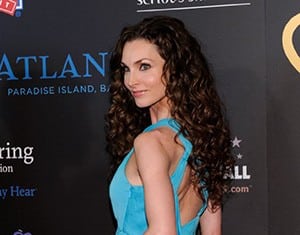 According to The Hollywood Reporter, former "All My Children" starlet Alicia Minshew (ex-Kendall Hart) has landed a major role in the new film "Desires of the Heart," which began production in Savannah, GA on Monday, August 13.
Monday, August 13, 2012 11:20 PM EDT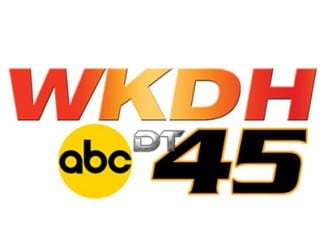 Citing poor financial conditions, ABC affiliate WKDH, located in Houston, Mississippi and serving the Columbus, Tupelo, and West Point television markets, will cease operations at the end of this month.
Sunday, August 12, 2012 11:59 PM EDT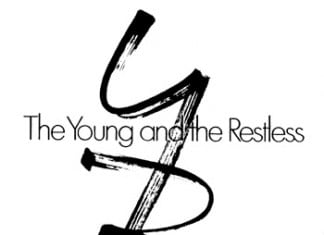 Normally when a hot button topic hits the social networks most soap stars don't reveal their personal beliefs or feelings unless they are Nancy Lee Grahn (Alexis Davis, "General Hospital"), who generally voices her opinion on anything from politics (real and behind the scenes) to television programs. On Tuesday, August 1, when "Days of our Lives" star Melissa Reeves (Jennifer Horton) tweeted "Chick-fil-a today!!!! Loved every bite of it;)!! Land of the free and home of the brave. Love that we all appreciate free speech, right?" to her more than 31,000 followers, she didn't just stir up outrage amongst her fans and fans of the NBC drama series, she also sparked the attention of some of her daytime brethren.
Thursday, August 9, 2012 5:58 PM EDT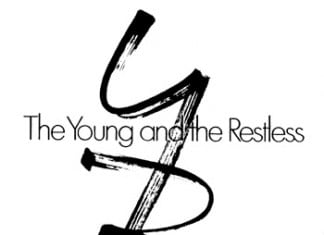 Ratings Report for the Week of July 30 - August 3, 2012
Thursday, August 9, 2012 4:17 AM EDT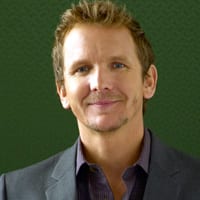 As previously reported, Sebastian Roché and Ingo Rademacher are back as brothers Jacks (Jerry and Jasper "Jax," respectively) on ABC's "General Hospital." While the on-screen duo have yet to share scenes together, the actors did share a collage of photos of them off-screen lounging around to their Twitter followers (@sebroche / @IngoRademacher) on Wednesday, August 8. Rademacher's tweet said, "Me and me bro. Aka. The jacks brothers," while Roché's read, "The irreplaceable Jacks brothers take Mammoth !"
Thursday, August 9, 2012 3:17 AM EDT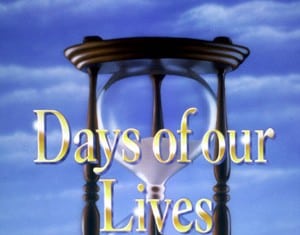 Best known for his portrayal of Lucky Spencer on ABC's "General Hospital," actor Greg Vaughan has joined the cast of NBC's "Days of our Lives" in the contract role of Eric Brady. Vaughan tweeted a picture of his first day arriving at the shows Burbank Studio lot on Wednesday, August 8, where he said to his followers, "Here's to to new beginnings's!!"
Wednesday, August 8, 2012 5:11 PM EDT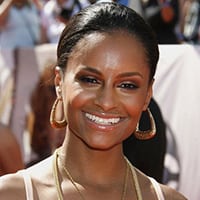 Based on the Vertigo comic book series "Y: The Last Man," which produced only 60 issues in the span of nearly five years (September 2002 to March 2008), "Y: The Last Man Rising" is a fan film that tells the story of Yorick (Travis Quentin Young), an artist who must be protected at all costs in order to ensure the continued survival of the human race. Special Agent 355 is the one tasked in protecting him by any means necessary. In July, IGN Entertainment debuted the film online that stars former "General Hospital" and "General Hospital: Night Shift" actress Kent King (ex-Dr. Lainey Winters) in the role of Agent 355. King co-produced the film alongside her husband Christian Cardona, who also served as writer, producer and director of the 21 minute long film.
Monday, August 6, 2012 6:00 PM EDT
On Saturday, July 23, 2011, "General Hospital" held its annual fan club weekend event at the Sportmen's Lodge Event Center. Incidentally, in the year that followed many were left wondering if the 2012 event would ever come to be amidst all the drama and rumors surrounding the cancellation, reincarnation (through the Disney/ABC Television Group/Prospect Park Productions deal that wasn't) and ultimate demise of "All My Children" and "One Life to Live" and the possible effect it would have on "GH" itself. On July 21, 2012, "GH" did indeed holds its annual fan event - again at the Sportsmen's Lodge Event Center - with a renewed focus and much hope for the future.