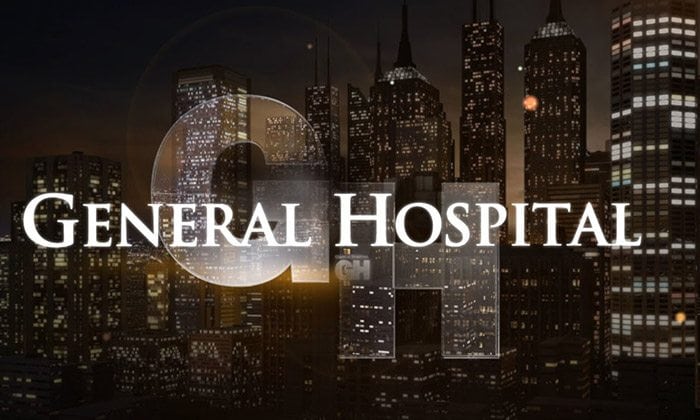 This week on GH was full of surprises and action packed. The show keeps getting better and better in my opinion. Faison was revealed to be the mask man behind Robin 's capture and the face of Duke. It was also revealed he is holding Duke as well.
Port Charles is always filled with excitement and Friday's episode was no exception.
Stephen Colbert is a news junkie, but he's also a soap fan as evidenced by numerous skits and jokes he makes in reference to them. The recent sex scandal plaguing Washington, D.C. is no different as the host of Comedy Central's "The Colbert Report" told the tale of the soap opera that is "General's Hospital," referencing the ABC soap "General Hospital" in name and even logo. With a cameo appearance by "All My Children" star Susan Lucci, the skit will likely soon become legen - wait for it - dary, in the words of "How I Met Your Mother's" Barney Stinson (Neil Patrick Harris).
According to a report by Soap Opera Digest, ABC's "General Hospital" has let actor Erik Valdez go nearly six months after joining the cast of the drama series in the role of Trey Mitchell. The character is the son of Kate Howard (Kelly Sullivan) and the recently departed Joseph Scully, Jr. (Richard Steinmetz). The character was married to Kristina Davis (Lindsey Morgan) in August. Their marriage was annulled in mid-October.
Ratings Report for the Week of November 5-9, 2012
"I wish she'd tell me what she was thinking" are the first spoken words in the teaser trailer for the upcoming  film "On Air" by Paos Revolution, a new production company formed by Jordi Vilasuso ("All My Children," "Guidiing Light") and acting coaches from "AMC" and "General Hospital." The film will tell the fictionalized story of life after a popular soap opera gets canceled and how the stars of the program are forced to move on.
Although it wasn't listed with the other "Hot" stuff in TV Guide Magazine's Annual "Hot List" issue (pages 16-35), "General Hospital" did earn a spot under Michael Logan's Daytime Highlights column (page 84) under the heading "Hot Again." NBC's "Days of our Lives" also made the cut under the heading "Hot Days, Hotter Nights" courtesy of daytime's hottest (and only) gay on screen couple, Will Horton (Chandler Massey) and Sonny Kiriakis (Freddie Smith).
ABC's "General Hospital" posted its largest overall audience in nearly 21 months (since week of February 21-25, 2011) as the daytime drama series averaged 2.82 million viewers during the week of November 5-9, 2012. This was the programs largest overall audience under executive producer Frank Valentini and head writer Ron Carlivati. The series was up 21% compared to the same week last year (week of November 7-11, 2011) in Total Viewers (2.82 million vs. 2.27 million), 54% in Women 18-34 (266,000 vs. 161,000) and 23% in Women 18-49 (679,000 vs 571,000). "General Hospital" edged "The Young and the Restless" in Women 18-34 with its largest competitive advantage in nearly 4 1/2 years (since week of June 23, 2008).
Ratings Report for the Week of October 29 - November 2, 2012
Ratings Report for the Week of October 22-26, 2012