General Hospital

ALL THINGS RELATED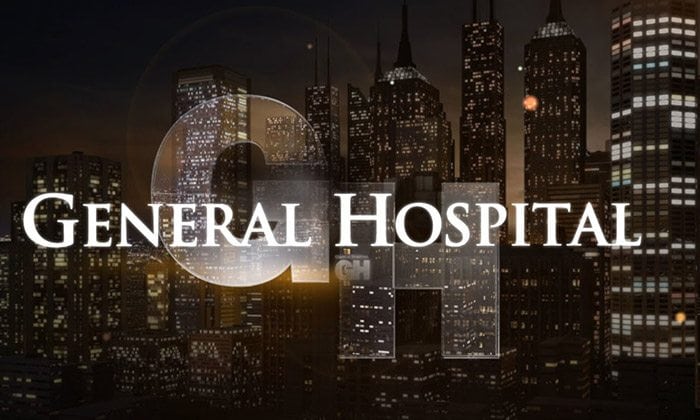 Monday, December 29, 2014 10:30 AM EDT
Scheduled to return from its midseason break on
Wednesday, January 28
for the remaining six episodes of its fourth season,
Soap Opera Network
has learned that "General Hospital's"
Billy Miller
(Jason Morgan) will appear in the season finale episode of USA Network's "Suits."
Monday, December 29, 2014 10:15 AM EDT
In an newly released promo highlighting the goings on in Port Charles as it gets ready to close out 2014, and enter the prospect of new beginnings in 2015, ABC'S "General Hospital" is kicking things off with a bang in the New Year as several characters hit the sheets, some expected and some very surprising!
Monday, December 29, 2014 10:00 AM EDT
"In the immortal words of
Cher
, you better sit down, kids," wrote soap columnist
Carolyn Hinsey
, who has penned her final "It's Only My Opinion" for
Soap Opera Digest
magazine, which appears in the January 5, 2015 issue. "I've taken another job, which means I have to give up this column and I am really sorry about that."
Monday, December 29, 2014 9:00 AM EDT
When several major theater chains stated they wouldn't be showing "The Interview" upon its Christmas Day release, following threats by hackers who claimed responsibility for the hacking of Sony Pictures Entertainment last month, after it became abundantly clear that the film was at the center of a massive cyber attack on the studio, Sony Pictures reversed its
decision
to pull the film altogether and instead opted last week to release the film as planned. As a result, the film has raked in roughly $15 million in online sales and rentals, with more than 2 million downloads, and an estimated $2.8 million in ticket sales from smaller theater chains.
Saturday, December 27, 2014 5:05 PM EDT
When it looked like "General Hospital's" Sonny Corinthos would finally be paying for his crimes as he was set to serve some serious jail time for the murder of AJ Quartermaine, it looks like he'll soon be released after time served with word that actor
Maurice Benard
has signed a new deal with the daytime drama series.
Sunday, December 21, 2014 10:58 PM EDT
Late last month we released a new layout of our website that was to allow us to present our content in manner we've been working towards for some time. Unfortunately, the design came with some issues that needed to be cleaned up. That cleanup left the site virtually silent news and interview wise. That's now over.
Sunday, December 21, 2014 10:21 PM EDT
While the network originally planned to air a repeat episode, as a result of the Friday, December 19 presidential address by
President Barack Obama
, ABC will now air an original episode of "General Hospital" on Christmas Eve,
December 24
.
Thursday, December 18, 2014 6:15 PM EDT
Ratings Report for the Week of December 8-12, 2014
Monday, December 15, 2014 1:59 AM EDT
On Thursday, February 19, "Two and a Half Men," one of television's longest running and most successful comedies, will conclude its 12th and final season with a special one-hour series finale, CBS recently announced. In addition to "Men," CBS also announced that "The Odd Couple" remake, starring Matthew Perry as endearing slob Oscar Madison and Thomas Lennon as uptight neat freak Felix Unger, will precede the "Men" finale when the series premieres following a brand new episode of "The Big Bang Theory" on the same night. Repeats of "The Big Bang Theory" will replace "Men" beginning Thursday, February 26. It...
Friday, December 12, 2014 5:59 PM EDT
Ratings Report for the Week of December 1-5, 2014
Wednesday, December 10, 2014 8:56 PM EDT
As
previously reported
, the cast of "Knots Landing" will reunite on the
Thursday, December 11
edition of Hallmark Channel's "Home & Family." In your first look at the reunion, cast members of the popular primetime soap opera -
Donna Mills
,
Joan Van Ark
,
Michele Lee
,
Ted Shackelford
and
Kevin Dobson
- sat down with hosts Mark Steines and Cristina Ferrare to discuss life after the cul-de-sac, while also taking time to celebrate Mills' birthday.
Wednesday, December 10, 2014 8:00 PM EDT
On Tuesday, December 9, the National Association for the Advancement of Colored People (NAACP) announced the nominees for the 46th Annual NAACP Image Awards. For the first time since at least 1994, when the category was first recognized, no actor or actress from a daytime drama series was nominated in the Outstanding Actor or Outstanding Actress in a Daytime Drama Series following the organizations decision not to include the categories this year. Representatives for the NAACP have yet to officially comment on the matter at press time.
Monday, December 8, 2014 10:41 PM EDT
The SAG-AFTRA National Board announced today that it has reached a tentative agreement with broadcast networks ABC, CBS, NBC and FOX, among other producers, on terms for a successor agreement to the National Code of Fair Practice for Network Television Broadcasting (Network Television Code). The agreement, approved by a 93% vote by the board, covers dramas in first-run syndication, morning news shows, talk shows, serials (soap operas), variety, reality, contest, sports and promotional announcements.