ALL ARTICLES ABOUT

General Hospital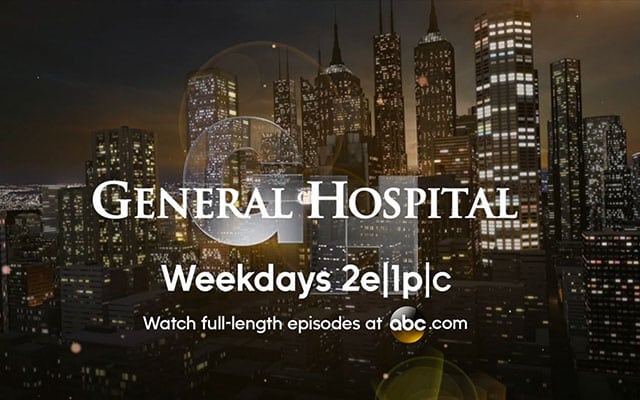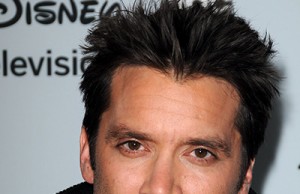 It'll be baby girl number three for "General Hospital's"
Dominic Zamprogna
(Dante Falconeri), who is expecting his third child with wife, Linda. "It was a bit of a surprise!" the actor
tells
ABC Soaps In Depth
of being a father again. "Found out it was a girl two weeks ago in a text from Linda saying baby was healthy and to pour myself a drink because it was another girl,"
said
the actor to
Soap Opera Digest
. "It's my goal to make them the best soccer/hockey playing princesses whether they like it or not!"
News
on Friday, November 7, 2014 @ 9:44 PM
Ratings Report for the Week of October 27-31, 2014
Contracts
on Thursday, November 6, 2014 @ 3:08 PM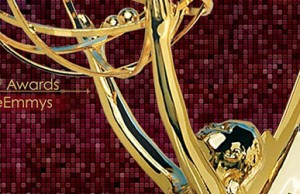 While the date for the 42nd Annual Daytime Emmy Awards wasn't necessarily a secret, it was still somewhat surprising when it was revealed that next year's Daytime Creative Arts Emmy Awards would be taking place on
Friday, April 24
and the big show would be taking place on
Sunday, April 26
- the earliest either ceremony will have taken place since at least 2006.
In an interview with
David Michaels
, Senior Executive Director and Co-Executive Producer for the Daytime Emmy Awards & Events, who notes to
Soap Opera Network
that we can likely thank "The Young and the Restless'"
Christian Le Blanc
(Michael Baldwin) for revealing the dates online, the executive addresses the red carpet debacle that rocked the industry earlier this year, while also providing insight into what we can look forward to seeing from both the creative side and the broadcast side for next year's telecast, and a greater understanding of how four new categories will change the future of the awards ceremony.
Industry
on Wednesday, November 5, 2014 @ 9:51 PM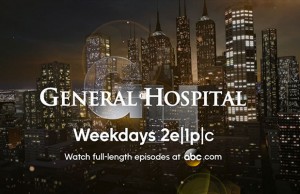 As a result of a presidential press conference taking the place of today's, November 5, episode of ABC's "General Hospital" in several major markets, including six of the eight markets that recently moved the show back to its original time slot, the daytime soap opera will be airing in the overnight hours on those impacted stations for what is known as makegoods. This process finds stations re-running a program that may have been interrupted in any significant way in its corrected form at a later time.
Videos
on Wednesday, November 5, 2014 @ 4:31 PM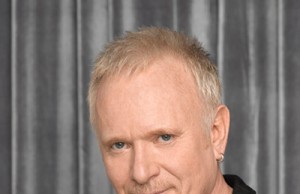 Of all the things that have been said on the set of "General Hospital," the recent "Tony's Back!" takes the cake. And it's a phrase that's not only being said everywhere within the soap world, it's what was written on the shirts of the "GH" cast and crew members who gathered to surprise
Anthony Geary
(Luke Spencer) as he finally returned to the soap after a long hiatus and recovery from back surgery!
First Look
on Wednesday, November 5, 2014 @ 12:24 PM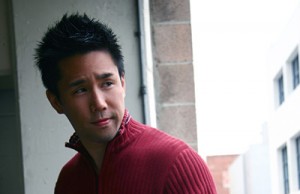 Yesterday,
we reported
that "General Hospital" star
Parry Shen
(Brad Cooper) will be guest-starring on an upcoming episode of "NCIS: Los Angeles," and today,
Soap Opera Network
is bringing you the first look of the actor in his primetime role!
Industry
on Tuesday, November 4, 2014 @ 8:54 PM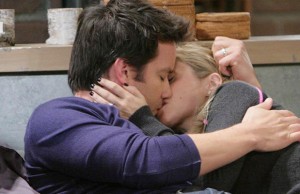 As the polls close in some states, and prepare to close in others, it might come as a surprise to learn which of your favorite television shows may appeal more to those who share a different political viewpoint from that of your own. In the weeks leading up to the mid-term elections taking place today, Bloomberg did a study that
followed political ad spending
on various forms of programming aired throughout the year leading up to election night. In it, Bloomberg noted that "General Hospital," "The Bold and the Beautiful," "The Talk," "The Steve Harvey Show" and even "Judge Judy," among others, aired more Democratic political ads while news oriented programming such as "CBS Sunday Morning," "NBC Nightly News," "Nightline," the Sunday editions of both "Good Morning America" and "The Today Show," and even game show "The Price is Right," aired more Republican ads.
Primetime
on Tuesday, November 4, 2014 @ 1:59 PM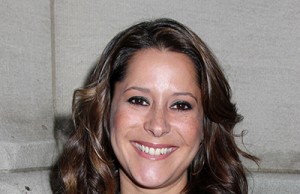 Congratulations are in order for "General Hospital's"
Kimberly McCullough
(ex-Robin Scorpio): The actress just landed a directing job!
Primetime
on Tuesday, November 4, 2014 @ 1:48 PM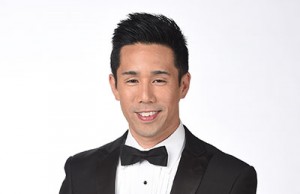 Get ready to see "General Hospital's"
Parry Shen
(Brad Cooper) in a whole new light: The actor is headed to CBS' "NCIS: Los Angeles!"
News
on Saturday, November 1, 2014 @ 1:57 PM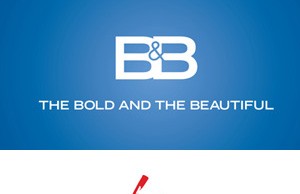 Ratings Report for the Week of October 20-24, 2014
Industry
on Thursday, October 30, 2014 @ 2:00 PM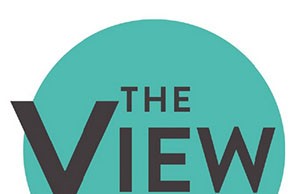 With ABC becoming full owner of "The View," after buying out
Barbara Walters
' stake over the summer, the network announced today that the daytime talker will now fall under the purview of ABC News after more than 17 years under the entertainment division, this despite a drastic makeover this fall with the inclusion of three new hosts joining
Whoopi Goldberg
on the panel. With the talk show now falling under the umbrella of the news division, "General Hospital" and "The Chew" remain the only entertainment programming airing during the daytime on the network.
UP2LATELY
on Thursday, October 30, 2014 @ 12:41 PM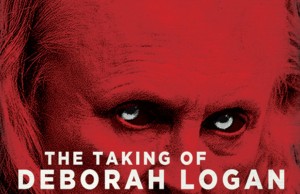 Something wicked this way comes: "The Taking of Deborah Logan," a horror flick starring "All My Children's"
Jill Larson
(ex-Opal Cortlandt)! And with Halloween creeping closer, there's no better time to delve deep into the devilishly delightful (or rather, frightful) details of the film, which is already being heralded as an occult classic.
Soap Opera Network
caught up with Larson to the get the behind-the-scenes scoop, so read on for the scary details — if you dare!