Finola Hughes

ALL THINGS RELATED
Friday, September 7, 2012 5:49 PM EDT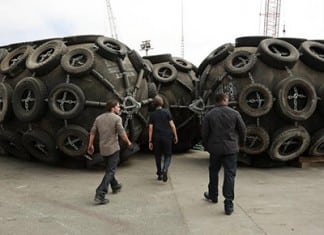 Beginning Monday, September 10 ABC's "General Hospital" moves to a new time period (2:00 PM ET/1:00 PM PT/CT) and in celebration the network is hosting a weeklong twitter chat with cast members of the drama series.
Monday, August 27, 2012 4:22 PM EDT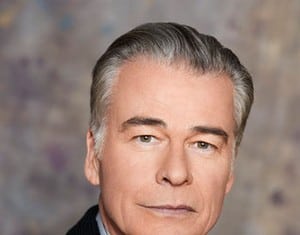 After promising that today's episode of "General Hospital" was "not to be missed" as the series has "been keeping a huge surprise under wraps," executive producer Frank Valentini got some good news today as the big reveal began trending worldwide just a short time ago. While live tweeting along with thousands of others, fans of the daytime drama series learned that actor Ian Buchanan had returned to the ABC soap after a 23-year absence. Of course, Soap Opera Network broke the story on Thursday, August 23.
Friday, August 24, 2012 5:56 PM EDT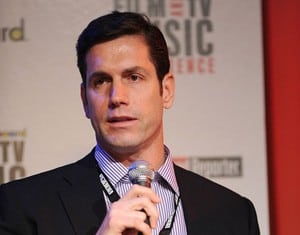 Frank Valentini (Executive Producer, "General Hospital") is promising that the Monday, August 27 episode of the drama series is "not to be missed" as the series has "been keeping a huge surprise under wraps." The producer tweeted the message to his 12,000 followers earlier today.
Sunday, April 8, 2012 1:33 PM EDT
After weeks of speculation, Soap Opera Network can now report that actress Florencia Lozano will be reprising her role as Téa Delgado from "One Life to Live" on ABC's "General Hospital" in the coming weeks. The news was broken by website We Love Soaps.
Friday, April 6, 2012 6:59 PM EDT
Finola Hughes, who has portrayed Anna Devane on "All My Children," "General Hospital" and its spin-off "General Hospital: Night Shift" over the course of nearly thirty years, has been bumped to contract status at "GH" according to executive producer Frank Valentini, who made the announcement via Twitter.
Sunday, January 15, 2012 7:00 PM EDT
On the heels of a cancellation announcement and a failed online venture, it was announced that successful former Executive Producer, Frank Valentini, and former Head Writer, Ron Carlivati, of "One Life to Live" were hired for the same positions at a struggling "General Hospital." Rattling many "GH" fans, in recent days, has been the announcement that at least several major "OLTL" stars will be showing up in Port Charles as their Llanview alter egos. Carlivati insists to insiders that "GH" fans need not worry as he has no intention of turning their soap into "OLTL." To that end, the show-runners have also announced the return of three of "GH's" most legendary performers and characters - Finola Hughes, Tristan Rogers and Emma Samms as Anna, Robert and Holly - for extended runs on the last-standing ABC daytime drama.