Family Feud

ALL THINGS RELATED
Sunday, November 18, 2012 9:54 PM EDT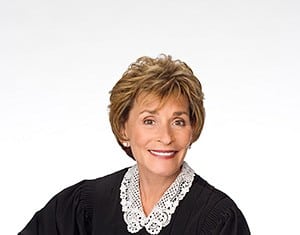 For more than 10 years fans of daytime soap operas have been coming to Soap Opera Network to find out how their favorite soap was faring in the weekly ratings report. From time to time we would also provide analysis of how they stacked up when compared to their broadcast counterparts in the talk show and game show genres, but we've never looked at how the broadcast soaps (and to a lesser extent the broadcast talk and game shows) compared to syndicated television. Not that it wasn't easy to provide a comparison, it was just never something we found necessary. In recent months, with the introduction of several syndicated talk shows including "Katie" and "The Steve Harvey Show," which together took over the 3:00 PM slot from "General Hospital" in much of the country this past September after "GH" moved to 2:00 PM, and the second season without "The Oprah Winfrey Show," things have changed. Recently, Broadcasting & Cable came out with a report that showed how syndicated programs might be a solid alternative to our soaps in the key demographics when it comes to Madison Avenue buying advertising time. While we wouldn't want advertisers to give up on our favorite shows, B&C does provide a solid rationalization and even highlights the value of soap operas when it comes to the all important key women demos (Women 18-49, Women 25-54, etc).
Wednesday, August 3, 2011 7:30 PM EDT
Beginning on Monday, September 12 look for John O'Hurley to debut in the role of film producer Kit Sterling on "All My Children." Mr. Sterling will approach Pine Valley's leading lady Erica Kane (Susan Lucci) in an effort to convince her to turn her new book, "Erica Kane: Uncensored," into a big-screen production. O'Hurley is best known for the recurring role of Elaine's (Julia Louis-Dreyfus) boss John Peterman on the former NBC mega-hit series "Seinfeld" and his stint on the first season of ABC's hit reality series "Dancing with the Stars." He also hosted the popular syndicated game show "Family Fued."