Topic: Extra
Thursday, August 16, 2012 @ 5:30 PM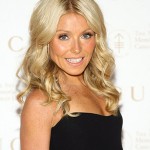 A number of syndicated programs hit their season lows during the week of July 30, 2012 thanks to the Olympics on NBC, while others were so heavily preempted that Nielsen Media Research excluded them from the weekly ratings averages, which was the case for Warner Bros. Domestic Television Distribution's (WBDTD)' "Anderson," "Ellen" and "Extra," and CBS Television Distribution's (CTD) "Rachael Ray" and "The Doctors." In the case of daytime talker "Live! with Kelly," however, the show hit its lowest ratings in more than 20 years.
Saturday, August 20, 2011 @ 3:19 AM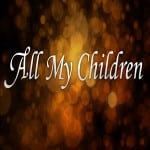 "All My Children" will end its network television run in just five weeks on Friday, September 23, 2011. The soap that houses the biggest name in the history of daytime drama, Susan Lucci, debuted on ABC on January 5, 1970. The entertainment industry is set to pay tribute to the show that left its mark on pop culture with several specials installments that fans will not want to miss out on.
Monday, March 1, 2010 @ 10:06 PM